Question
Can I Sue My Business Partner in Minnesota?
Sponsored Answer
Answer
When you go into business with one or more people, there is always a risk that the relationship will end badly. Whether you simply want to enforce your rights in the business or end the business altogether, it is important to understand how Minnesota law affects your situation. It is especially critical to know how the form of your business may impact your ability to sue your business partners or enforce your rights if the need arises.
A Minnesota business can take many forms.  Minnesota law provides for the formation of limited liability companies, corporations, or partnerships.  Regardless of the business form, hopefully there is written documentation governing how the relationship between the respective owners and between the owners and the business will work, for example:
A partnership is governed by a partnership agreement;
A limited liability company, whose owners are called members, is governed by an operating agreement;
A corporation, whose owners are called shareholders, are governed by bylaws or a shareholder or stockholder agreement; and
There are also statutory default provisions that will apply in the case that the business does not have documentation outlining the business relationship
Business lawsuits evolve for many different reasons and under many different circumstances, but often occur when one owner feels there has been a violation of the governing agreement or they have been wronged in some way.  An owner may also sue if he or she has reason to believe there has been a breach of fiduciary duty by the other owners, including the duty of loyalty, the duty of honesty, or the duty not to use business assets for personal use.  Other causes for business disputes between owners deal with the misappropriation of business funds, or the usurpation by one of the owners of an opportunity belonging to the business, or the request for a buy-out of the business.  These disputes are often factually dependent upon the particular business and the business relationship. 
In extreme cases, an owner may even sue to force a dissolution of the business. This typically happens when there is a deadlock under the applicable governing agreement and the owners cannot decide how (or whether) to end the business.
Because there may be procedural requirements which must be met in these business disputes before commencing litigation and because this area of law can be complex, it is prudent to contact an attorney experienced in handling business disputes.  These business disputes can be resolved in several ways, including negotiation, mediation, or litigation if necessary.  Schwartz Law Firm has experience representing majority owners, minority owners, and businesses in these often complex disputes. 
Disclaimer: The answer is intended to be for informational purposes only. It should not be relied on as legal advice, nor construed as a form of attorney-client relationship.
Other Answers By Brandon M. Schwartz
Divorcing a business partner is never easy. That partnership may have started by way of a friendship or through …
Sponsored answer by Brandon M. Schwartz
Entrepreneurs who face divorce have concerns about how their business will be treated when property division, …
Sponsored answer by Brandon M. Schwartz
Newly hired employees are often required to sign noncompete and/or nonsolicitation agreements. Courts …
Sponsored answer by Brandon M. Schwartz
Other Answers About Business Litigation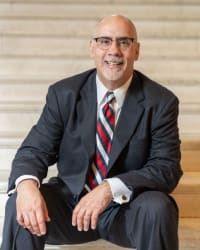 You cannot know everything before suing your business partner, but there are some things you should know. …
Sponsored answer by Anthony R. Minchella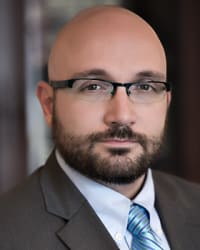 When you are going through a divorce or take another family court issue to trial, the outcome is in the hands of a …
Sponsored answer by Alexander J. Cuda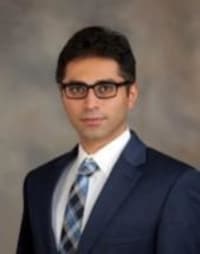 One of the primary areas of our practice deals with partnership disputes between and among business partners …
Sponsored answer by Faisal Moghul
To: Brandon M. Schwartz
Super Lawyers: Potential Client Inquiry
Required fields are marked with an asterisk (*).
Disclaimer:
The information contained in this web site is intended to convey general information. It should not be construed as legal advice or opinion. It is not an offer to represent you, nor is it intended to create an attorney-client relationship. The use of the internet or this contact form for communication is not necessarily a secure environment. Contacting a lawyer or law firm email through this service will not create an attorney-client relationship, and information will not necessarily be treated as privileged or confidential.