Question
What Do I Need to Know After a Charge of Homicide or Murder in Minnesota?
Sponsored Answer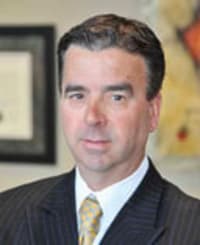 Answer
For starters, do not volunteer information to law enforcement. Always observe your Fifth Amendment right against self-incrimination.
Second Step: Call A Lawyer
If a police officer calls and asks you to come to the station or deputies are at your door, it is not for a casual chat over coffee. While they are friendly and might even downplay a conversation about a death, there is a good chance that charges of homicide, murder, manslaughter or vehicular homicide could be coming.
You'll often read about the importance of seeking immediate legal advice. With the penalties (many years to life behind bars), it is crucial to immediately dial an experienced criminal defense attorney who has handled these cases. Once you know there is an issue, you should be able to get right through to obtain counsel – early morning or weekend, it does not matter.
Third: Initial Court Appearances and Preparing a Strong Defense
Once there is an arrest, it is going to be difficult to make bail. By immediately retaining a criminal defense attorney prior to a charge, it might be possible to negotiate and plan for potential incarceration.
At this point, it might seem that hope is lost. Family and other loved ones need to recognize hope still exists, and a positive, supporting attitude can make the difference to the person accused.
A criminal defense attorney will quickly begin building the strongest defense based on the specific facts of a case. This process may include:
Hiring a private investigator along with going to the scene to analyze whether there was a self-defense component
Reviewing all police records and medical records for potential gaps in the chain of custody for important evidence, hidden exculpatory evidence (that supports innocence) or issues with evidentiary testing methods
Hiring a second medical examiner may also be important to challenge the cause of a death 
Each case is different; immediately obtain candid and tailored legal advice to protect your rights. Look for an attorney who is straightforward and assertive. You might even find that some attorneys refer on these tough cases. In fact, we are often the firm that gets these referrals. Regardless of whether you are in the Twin Cities metro or outstate, we will aggressively defend you against these serious allegations. 
Disclaimer: The answer is intended to be for informational purposes only. It should not be relied on as legal advice, nor construed as a form of attorney-client relationship.
Other Answers About Criminal Law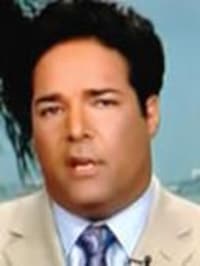 Being arrested or suspected of a crime can have devastating impacts on your life. A conviction can lead to prison …
Sponsored answer by Eric T. Schwartzreich
Getting arrested in New Jersey can be a frightening and intimidating experience. It's also the initiation of …
Sponsored answer by Peter G. Aziz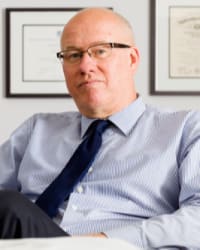 Both state and federal law offer you a few possible post-conviction remedies. This is true whether you are …
Sponsored answer by Kevin L. Schriener
To: Bruce M. Rivers
Super Lawyers: Potential Client Inquiry
Required fields are marked with an asterisk (*).
Disclaimer:
The information contained in this web site is intended to convey general information. It should not be construed as legal advice or opinion. It is not an offer to represent you, nor is it intended to create an attorney-client relationship. The use of the internet or this contact form for communication is not necessarily a secure environment. Contacting a lawyer or law firm email through this service will not create an attorney-client relationship, and information will not necessarily be treated as privileged or confidential.