Question
When can I sue for workplace sexual harassment in Minnesota?
Sponsored Answer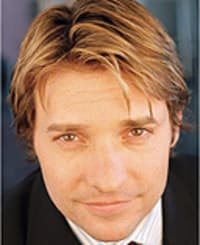 Answer
No matter what industry someone works in, there's always some degree of stress. And while stress can be tolerated, discomfort should not. While society is more enlightened now about not brushing away the victims of workplace sexual harassment, it is still a pervasive issue.
Sexual harassment is defined as unwelcome or inappropriate conduct of a sexual nature. Targets of sexual harassment tend to be women more often than men, but it's important to remember that it knows no gender. For all those who face workplace sexual harassment, there's ultimately a one-year statute of limitations to bring an incident forward in a claim. If the incidents are ongoing, then it applies to the most recent incident.
The two kinds of sexual harassment:
Quid pro quo: This harassment happens between a superior and a subordinate. A promotion, pay increase or general "upgrade" in a job is promised in exchange for sexual favors.
Hostile work environment harassment: This kind of harassment comes in the form of touching or speech or conduct that makes an environment intimidating. Anyone can perpetrate this kind of harassment. 
The most important part of dealing with a sexual harassment case
The most important part is safety. It's far easier said than done, but we try to get the harassment to stop. Oftentimes, these lawsuits come from people who have repeatedly expressed "stop it" in every way they can think of. Still, staying out of harm's way is paramount.
When putting together a claim against workplace sexual harassment, documentation is key. The more concrete details the better:
Times and places of what happened, what occurred
Moments of inappropriate touching, who was around
Anything seen that would support the claim
Look for something objective that could help.
Even general timestamps help. Say an individual looked at their phone, saw the time, and a news notification popped up. When providing an alibi, having every detail possible surrounding an incident can build a case more. As stated earlier, thankfully, more and more now, society is listening to victims of sexual harassment and seeking justice for them. 
What about harassment by workplace employees but outside of work?
If it is an employer-sponsored event, then it carries through. And ultimately, when it comes down to the caveats, it is difficult to separate events that happen outside the workplace, especially when it spills into the workplace. Employers can't dismiss it, as they ultimately have an obligation to protect the individual.
No job in any industry comes without its own fair share of stress. But there's a very key difference between stress and discomfort. Sexual harassment in the workplace is an unfortunately prevalent and is a huge cause of discomfort. Reaching out a legal professional who can fight for people dealing with workplace sexual harassment could make an enormous difference in the journey to justice.
Disclaimer: The answer is intended to be for informational purposes only. It should not be relied on as legal advice, nor construed as a form of attorney-client relationship.
Other Answers About Employment Law - Employee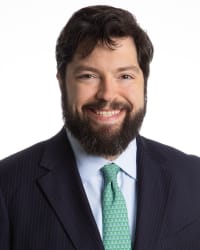 Many Texas employees are owed overtime, since the state follows the overtime guidelines set forth in the federal …
Sponsored answer by William "Carl" Wilson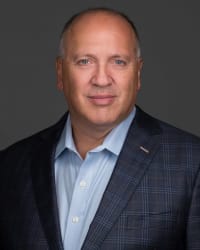 For new and emerging companies in Massachusetts, there are many potential traps, pitfalls, and technical …
Sponsored answer by Michael L. Chinitz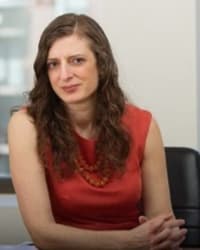 Yes, it is possible to appeal an unemployment benefits denial. This is true whether your former employer …
Sponsored answer by Areti Georgopoulos
To: Michael L. Puklich
Super Lawyers: Potential Client Inquiry
Required fields are marked with an asterisk (*).
Disclaimer:
The information contained in this web site is intended to convey general information. It should not be construed as legal advice or opinion. It is not an offer to represent you, nor is it intended to create an attorney-client relationship. The use of the internet or this contact form for communication is not necessarily a secure environment. Contacting a lawyer or law firm email through this service will not create an attorney-client relationship, and information will not necessarily be treated as privileged or confidential.