Question
Will I have to register as a sex offender if I am convicted of a sexual offense in Minnesota?
Sponsored Answer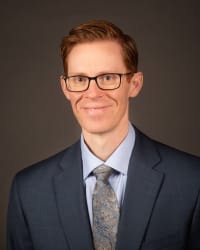 Answer
This is one of the most common questions we hear when an individual or their family member is arrested for a sex crime. The short answer is yes, if convicted. A person convicted of Criminal Sexual Conduct or other sex offense in Minnesota will typically be required to register as a sex offender. 
Registering as a sexual predator or sex offender governs every part of your life once you are released into the community – where you can work, where you can live, perhaps even contact with your own family members. This is why it is critical to get legal counsel before speaking to police if you are charged or under investigation for an alleged sex crime. It is very difficult to "undo" sex offender status once convicted. 
What crimes require sex offender registration?

Criminal sexual conduct convictions usually trigger sex offender registration. The broad statute covers forcible rape, child molestation, sexual contact with minors and others who cannot legally consent, and unwanted sexual contact such as groping. (See our related Ask Super Lawyers answer on the five degrees of Criminal Sexual Conduct.)
Soliciting a minor for sex requires sex offender registry, even if the "minor" is an undercover cop.
Possession of child pornography typically requires registration, as well as or "sexting" obscene images of minors or to minors.
Kidnapping or false imprisonment can trigger sex offender registration.
Lewd conduct such as peeping, masturbation or indecent exposure usually does not require sex offender registration, unless it involves minors or aggressive behavior. 
Is sex offender status tied to the level of the offense? 
This is another frequent question. Minnesota recognizes three levels of sex offenders, based on the danger to society. Level III "predatory offenders" are those who have committed the most serious sex crimes or those deemed the highest risk to reoffend. Level II offenders are a moderate risk to reoffend, and Level I are considered low-risk or least dangerous to the community. 
Under Minnesota law, sex offender designation is tied to the highest offense charged, rather than the actual conviction. The magic words are "same set of circumstances." For example, if the prosecutor charged first-degree criminal sexual conduct but the person was only found guilty of the lesser offense of third-degree criminal sexual conduct, the person would still be subject to lifetime registration as a predatory offender. This is another reason to contact a lawyer as early as possible – to convince the prosecutor to file lesser charges or to mount an effective defense to possibly avoid a conviction. 
How long does sex offender registration last? 
Level III offenders are subject to lifetime monitoring. Once out of prison, they must check in with their probation officer periodically and notify law enforcement anytime they change addresses or change jobs. If they move out of state, they must register in the new state and in Minnesota. Law enforcement must notify nearby residents when a Level III offender moves into a new neighborhood. 
Level II and Level III offenders have fewer restrictions and notification requirements, but it is still a heavy burden with a strong social stigma. The neighbors might never know you have a conviction, but local law enforcement will be notified and the sex offender designation will show up on criminal background checks. 
Standard sex offender registration expires after 10 years. But committing a new sex offense or repeatedly violating registration requirements can result in going back to prison or being escalated to lifetime registration. 
Can the sex offender level be reduced? 
The level is based on a risk assessment and recommendation by corrections officials. A convicted offender who disagrees with that assessment can request a reevaluation, but the initial designation almost always sticks. Again, this is why it so important to contact a criminal defense lawyer who has specific experience defending sex crimes. They will fight the allegations and help you understand your sex offender registry obligations in the event of a conviction.
Disclaimer: The answer is intended to be for informational purposes only. It should not be relied on as legal advice, nor construed as a form of attorney-client relationship.
Other Answers By Matthew T. Martin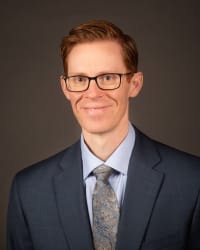 Criminal Sexual Conduct refers broadly to rape, sexual contact with minors, sex with vulnerable adults and other …
Sponsored answer by Matthew T. Martin
Other Answers About Sex Offenses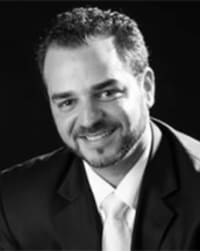 The answer is that it's easier to define what is not consent than it is to define what is consent.Virginia …
Sponsored answer by Kaveh Noorishad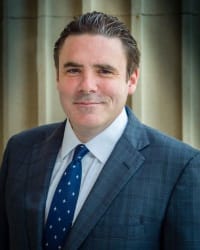 If you or someone you love ever stands accused of a sex crime, it is critical that you find a strong, reliable …
Sponsored answer by Evan Kelly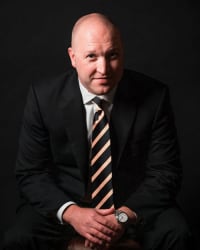 A sex crime conviction resulting from an unfounded or false accusation can lead to crushing lifelong consequences. …
Sponsored answer by Jonathan W. McConnell
To: Matthew T. Martin
Super Lawyers: Potential Client Inquiry
Required fields are marked with an asterisk (*).
Disclaimer:
The information contained in this web site is intended to convey general information. It should not be construed as legal advice or opinion. It is not an offer to represent you, nor is it intended to create an attorney-client relationship. The use of the internet or this contact form for communication is not necessarily a secure environment. Contacting a lawyer or law firm email through this service will not create an attorney-client relationship, and information will not necessarily be treated as privileged or confidential.