Question
How can I get a Missouri conviction overturned or reduced?
Sponsored Answer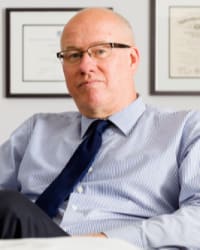 Answer
Both state and federal law offer you a few possible post-conviction remedies. This is true whether you are convicted after a trial or by way of a guilty plea. Your first option is generally a direct appeal. Your other options owe largely to the constitutional right of habeas corpus.
What is the difference between a direct appeal and motion of habeas corpus?
The first way you can challenge a sentence or conviction is a direct appeal. But a direct appeal depends on proving the trial court made an error. It is also limited to the record on appeal. This is usually the court transcript.
If you lose your appeal because you cannot prove the court made an error, you may still have other options. These options build from the Constitution's guarantee of habeas corpus. Habeas corpus protects people from unlawful imprisonment. Motions of habeas corpus allow many ways to challenge the lawfulness of a sentence or conviction that are different from a direct appeal.
How can someone use a motion of habeas corpus for post-conviction relief?
A motion of habeas corpus argues, essentially, that a conviction or sentence is illegal and may be unconstitutional. Some reasons for successful motions may include:
The court's lack of jurisdiction
The discovery of exonerating evidence
Improper or excessive sentencing
A defense lawyer's ineffectual counsel
Take this last point. The Sixth Amendment to the Constitution grants everyone the right to the assistance of counsel. That counsel doesn't just need to exist; it needs to meet a reasonable standard. You might get a sentence or conviction overturned or reduced if you can show that counsel did not live up to the standard.
For example, if your lawyer failed to investigate witnesses, and you went to trial without those witnesses, you might argue that they could have helped your defense. Because those witnesses were not part of the trial record, they can't be reason for an appeal, but you might be able to prove your counsel was ineffective. You might argue that better counsel would have led to a more favorable verdict, plea or sentence. In turn, your ineffective counsel may render your sentence or conviction unconstitutional.
If you file a successful motion, you might:
Get your sentence and conviction overturned and win a new trial
Get your sentence and conviction overturned and walk free
Have your sentence reduced
Withdraw a guilty plea and proceed to trial
How does someone file for post-conviction relief?
If you hope to overturn or reduce a sentence of conviction, the first thing to remember is that there are statutory time limits for most steps in the process. You need to file your appeal or motion of habeas corpus within the allotted time. The time limits change, depending on whether your conviction was in the state or federal system.
For a Missouri conviction, your first step is typically to appeal. If that fails, you can try other steps:
Motion to vacate, set aside or correct the judgment or sentence (within 90 days of judgment or appeal)
Respond to new facts by filing a motion under Rule 91, arguing the sentence is illegal or improper
File a motion of habeas corpus in federal court
As you can see, there are ways to pursue justice after a conviction, but it is important to remember that these steps are different than going to trial. Relatively few criminal defense attorneys deal with them on a regular basis. Experience matters for in post-conviction relief. You want to find someone who can walk you through the different options presented by appeals and motions of habeas corpus.
Disclaimer: The answer is intended to be for informational purposes only. It should not be relied on as legal advice, nor construed as a form of attorney-client relationship.
Other Answers About Criminal Law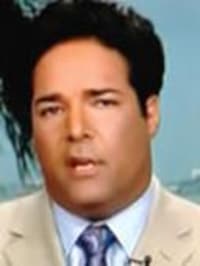 Being arrested or suspected of a crime can have devastating impacts on your life. A conviction can lead to prison …
Sponsored answer by Eric T. Schwartzreich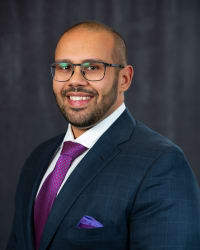 Getting arrested in New Jersey can be a frightening and intimidating experience. It's also the initiation of …
Sponsored answer by Peter G. Aziz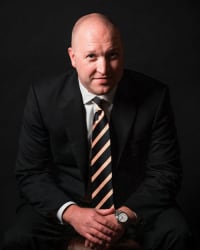 Being charged with a crime of any kind or targeted in a Kansas criminal investigation can be an exceedingly …
Sponsored answer by Jonathan W. McConnell
To: Kevin L. Schriener
Super Lawyers: Potential Client Inquiry
Required fields are marked with an asterisk (*).
Disclaimer:
The information contained in this web site is intended to convey general information. It should not be construed as legal advice or opinion. It is not an offer to represent you, nor is it intended to create an attorney-client relationship. The use of the internet or this contact form for communication is not necessarily a secure environment. Contacting a lawyer or law firm email through this service will not create an attorney-client relationship, and information will not necessarily be treated as privileged or confidential.