What Are The Top 5 Things I Can Do To Maximize My Recovery After A Car Accident In California?
Sponsored answer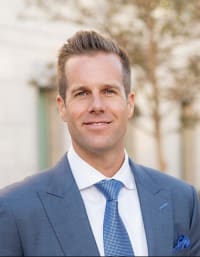 Contact me today
Answer
1. Get To A Doctor Or The Emergency Room Right Away
If you have been injured in a motor vehicle accident, your primary concern should be your health, so getting appropriate medical treatment should be your top priority. Getting appropriate medical treatment also starts the medical documentation of your injury, and this documentation is crucial in building your personal injury claim and maximizing your compensation. 
Insurance companies routinely try to devalue injury claims due to delays in seeking medical treatment immediately after the accident. Consequently, it is crucial that you go to the Emergency Room, Urgent Care, or your Primary Care Physician for evaluation as soon as possible after the accident.
2. Report The Accident
After a car accident, the police report can be used to establish liability for the crash, so it's important to call the police and later to request a copy of the accident report. Some police departments will refuse to complete an accident report unless one of the parties is injured.  As such, it is important that you inform the police office of any injuries, pain, or discomfort (no matter how mild) you are experiencing after the accident so that they will take the initiative to document the injuries in an accident report.
If you were hurt because of another driver's violation of traffic laws – failure to stop at a red light, speeding, illegal lane change, etc. – the police report can be used to prove that the other driver was negligent and that you are entitled to compensation for your injury.  When possible, don't allow any witnesses to the accident to leave the scene until police have arrived to document their contact information and their statements of events.
3. Document The Scene And Preserve Evidence
Evidence is very important in personal injury cases. If you are able, take pictures of the accident scene and your injuries, and gather the contact information from any witnesses. If your injury prevents you from doing these things, have someone else – your friends, relatives, or a police officer – document the scene and gather any important information like the other driver's contact and insurance information, as well as any witnesses' contact information.  When possible, take photographs of the final resting place of any vehicles involved in the collision before they are moved from the roadway.
4. Talk To An Attorney Before Giving A Statement To The Insurance Company
The insurance adjuster may be nice and seem helpful, but it's important to understand that the insurance company is not on your side. The purpose of the insurance adjuster's questions is to minimize the amount of compensation you receive. If you make a single misstatement, or if you inadvertently downplay your injury, your words could be used against you.
Insurance companies are in business to make money – not necessarily to pay out the full amount owed to accident victims. Before giving a written or recorded statement to the insurance company, and before accepting the insurance company's initial settlement offer, talk to a personal injury attorney first. It's common practice for insurance companies to offer lowball settlements to accident victims in an effort to minimize the amount of compensation they receive, so don't accept a lowball settlement that doesn't account for all the pain, suffering, lost time from work, and medical costs resulting from the accident.
To ensure that you receive the full amount of compensation to which you are entitled, an experienced personal injury attorney can account for all your current and future medical costs resulting from the accident. A personal injury attorney can also handle all communications with the insurance company to make certain that the insurance company doesn't take advantage of you, and that your rights and interests are protected every step of the way.
5. Avoid Gaps In Medical Treatment
"Gaps" in medical treatment are one of the most common tools used by insurance companies to devalue personal injury claims of all types. If you stop going to medical appointments for your injury, the insurance company will likely claim that you no longer need compensation for any medical treatment that resumes after the "gap" in treatment. Meanwhile, your health could also suffer and the injury could continue to worsen if you stop going to medical appointments.
If you are unsure of how and where to get proper medical care, an experienced attorney can help you find an appropriate medical provider. At our law firm, we have personnel specifically dedicated to check-in with clients routinely to help ensure that they are getting the medical treatment they require and avoid allowing any "gaps" in medical treatment that could devalue their case. 
Remember, the purpose of your personal injury claim is to maximize your compensation and get your medical expenses and other costs covered, so don't be afraid that ongoing treatment will cost too much. A personal injury attorney should know how to determine the insurance policy limits of the at-fault party to help ensure that the cost of your medical treatment does not exceed the insurance coverage available. Get the medical care you need, and let a personal injury lawyer work to maximize your financial recovery while you focus on healing.
Disclaimer:
The answer is intended to be for informational purposes only. It should not be relied on as legal advice, nor construed as a form of attorney-client relationship.
Other answers about Motor Vehicle Accidents
If you were injured in a motor vehicle crash due to someone else's negligence, you might be able to file a personal injury lawsuit as long as you …Sponsored answer by Andrew Lampros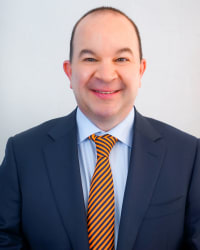 Car accidents can result in losses that last for years after they occur. Those involved may suffer injuries that require regular examinations and …Sponsored answer by Jason Tremont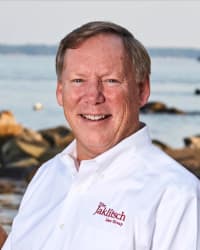 There is a three-year statute of limitations in Maryland – what this means is a lawsuit must be filed within three years of the date of the …Sponsored answer by Richard L. Jaklitsch
Contact me
Required fields are marked with an asterisk (*).
To:

Matthew D. Easton
Super Lawyers:

Potential Client Inquiry