How do I sue for a car accident in Colorado?
Sponsored answer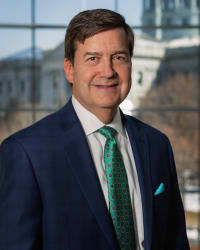 Contact me today
Answer
All drivers are familiar with the rules of the road, yet every minute of the day, a traffic accident occurs in the U.S. Serious traffic accidents are often traumatic and made more so by the difficulty of understanding the facts surrounding the crash; finding out what happened is the first concern of most car accident victims. Sadly, one of the only certain ways of discovering the facts is to file a lawsuit. Accident victims tend to feel unengaged with the criminal prosecution; a civil lawsuit allows the injured victim to control the process of getting answers, and compensation.
The leading contributing factor in vehicular accidents is driver error, most often due to distracted driving or drunk driving. Other factors contributing to road accidents are traffic violations, equipment or vehicle failure and road conditions.
Colorado is one of 41 states where texting while driving is prohibited. We have experience in securing phone records to prove the use of the phone at the time of the accident, raising the presumption of a distracted driver.
Our lawyers have also represented numerous victims of accidents caused by drunk drivers. These have included accidents on highways, in neighborhoods, involving pedestrians, and accidents involving individuals with disabilities. We have also had a number of cases arising from car versus house accidents, hit-and-run cases and dram shop (against a tavern for over-serving) cases. We understand alcohol toxicology and the science of how to prove a defendant driver was drunk. We have experience in managing a civil case, which is parallel to criminal proceedings, such as a wrongful death case pending while a criminal case for vehicular homicide advances to trial. Such cases often involve ethical working relationships with local law enforcement and compelling information by subpoena or motion that the at-fault drunk driver seeks to withhold under Fifth Amendment protections. We typically ask for punitive damages in drunk driving cases and one of our clients received an award of punitive damages in excess of $2 million.
Most serious car accidents will be assessed by the attending police officer or state patrol, but resulting traffic citations may not determine the responsibility in a civil lawsuit. Your personal injury claim for the car accident will even be filed in a different court from the traffic offenses. However, since motor vehicle claims arise from state law, a claim must be pursued in the state where the accident occurred. Regardless of where you are now, if your vehicular accident occurred in Colorado, the claim will need to be filed in Colorado.
Investigation and research are the starting points for a successful car accident claim. Close review of the accident scene will help identify the primary factors contributing to the auto accident. We have working relationships with well-qualified engineers and traffic accident reconstruction experts whom we retain as is necessary for our clients. Through these expert-witness relationships, evidence and study, we have gained and can employ, for the benefit of our clients, our working knowledge of momentum analyses relating to accident reconstruction, event data recorder (EDR) evidence and U.S. DOT coding.
Colorado requires all drivers to carry bodily injury liability coverage of at least $25,000 per person and $50,000 per accident. This insurance provides coverage when an insured causes an accident in which someone is hurt or killed. Colorado also requires $15,000 in property liability coverage, for instances when the at-fault driver causes damage to property owned by another. Usually, this is victim's car, but it could apply to buildings, utility poles, garage doors, etc.
Our experience and knowledge extend to insurance questions and details, including primary auto coverage, underinsured and uninsured policies, stacking, excess and umbrella coverage, permissive driving coverage, family car doctrine, bad faith and excess claims. If your accident involves complications in the insurance coverage, then we will be able to assist you. Read more about car accidents and insurance coverage.
The nature of the injuries suffered in many car accidents often means expensive treatment and rehabilitation are needed over a long-term period. Other expenses include future medical expenses and a loss of income if the victim was previously employed. Frequently other family members lose time away from work as well. You may seek compensation from the negligent party for all of these expenses. Read more about damages.
Lawsuits for motor vehicle accidents must be filed with the court within three years of the accident; this is the statute of limitations for motor vehicle accident lawsuits in Colorado. Read more about time limits and statutes of limitations.
About Car Accident Attorney Chris Koupal – Partner Chris Koupal was named "Top 100 Trial Lawyers" for Colorado by the National Trial Lawyers, as well as "Top 40 Under 40″ in 2012. He has also been selected as a "Rising Star" by Colorado Super Lawyers/5280 Magazine for 2009-2013.
Disclaimer:
The answer is intended to be for informational purposes only. It should not be relied on as legal advice, nor construed as a form of attorney-client relationship.
Other answers about Motor Vehicle Accidents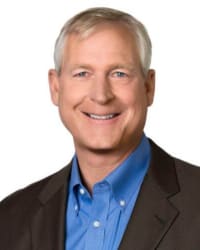 Typically, the first step in preparing to file a lawsuit for personal injuries suffered in a car accident is to obtain a copy of the police report. …Sponsored answer by James P. Larsen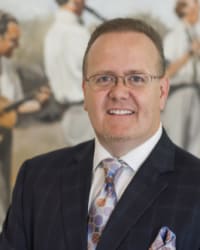 In West Virginia, every driver has a duty to operate their vehicle, truck, car or motorcycle in a reasonably safe manner under the circumstances. …Sponsored answer by Chad S. Lovejoy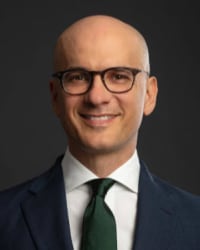 If you have been hurt while riding your bicycle after a collision with a vehicle, you have the same rights as a driver of a vehicle injured in an …Sponsored answer by Joshua C. Cohen
Contact me
Required fields are marked with an asterisk (*).
To:

Russell Hatten
Super Lawyers:

Potential Client Inquiry