How do I sue for a semi-truck accident in Colorado?
Sponsored answer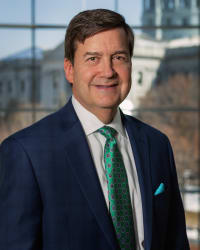 Contact me today
Answer
Before pursuing a claim for a truck accident, you should consider the causes of the accident, the parties responsible and whether a lawsuit will benefit you.
Common Causes
In most semi or large truck accidents, the truck driver causes the crash and is responsible for the resulting harm. According to the Federal Motor Carrier Safety Administration, drivers of large trucks are ten times more likely to be the cause of the crash than other factors, such as weather, road conditions, or a faulty vehicle. In 2011, there was a 20-percent increase in large truck occupant fatalities and a 15-percent increase in large truck occupants injured from 2010. Colorado experiences about 50 fatal large truck accidents each year.
Driver error contributing to these accidents includes excessive speed, dangerous driving and driver fatigue. These are problems for any driver, but for the semi rig, which is so much larger and heavier than conventional vehicles, it is often deadly. A safe speed is critical because the stopping distance for a truck is dramatically greater than a car - for a speed of 65 mph it takes a car about 162 feet to stop, but a semi-truck needs about 420 feet to stop. For bobtails (trucks without a trailer) and empty trucks, the stopping distance is even greater because the lighter load has less traction.
But speed is not the only contributing factor; the NHTSA blames driver fatigue for 31 percent of all truck driver fatalities. And according to the federal motor carrier safety administration, big trucks are also regularly operated with safety defects. In Colorado, a common safety requirement is the use of chains on truck tires during winter conditions. Semi-truck drivers are subject to fines if the chain law is in effect and they operate without chains, but many choose the risk rather than taking the time to chain-up.
Responsible Parties
Many of the bad decisions made by large truck drivers are the direct result of time pressures created by their employers or contractors. Routinely, trucking companies place unrealistic demands on drivers, ignoring the obvious dangerous consequences. Determination of responsible parties requires careful review of the contractual obligations and routine operation of the trucking company and hauler. Experience with this type of case is critical when an attorney begins assessing responsibility - we rely on our working knowledge of momentum analyses relating to accident reconstruction, Event Data Recorder (EDR) evidence, and US DOT coding.
Complex Insurance Picture
Our experience and knowledge extends to insurance questions and details including primary auto coverage, under-insured and un-insured policies, stacking, excess and umbrella coverage, permissive driving coverage, family car doctrine, bad-faith and excess claims. With large truck accidents, there are typically layers of insurance, including the coverage held by the truck driver personally, the truck owner, the leasing company, the truck company and possibly the owner of the load. If you have a large truck accident with complications in insurance coverage, we have the experience to assist you.
When Does It Benefit You To Sue?
Once it is determined that insurance will provide coverage for the losses caused by the accident, the severity of the injuries should be considered. The significant nature of the injuries suffered in many large truck accidents results in expensive treatment and rehabilitation over a long-term period. Other expenses that arise include future medical expenses, often coupled with a loss of income if the victim was previously employed. Frequently other family members lose time away from work as well. The injured victim may seek compensation from the negligent parties for all of these expenses. Read more about damages.
About Colorado Truck Accident Lawyer Russell Hatten - Mr. Hatten has been a partner with Chalat Hatten Koupal & Banker since 2000.  With over a decade of experience practicing law in Colorado, Mr. Hatten has represented numerous clients injured by the negligent operation of semis and tractor trailers.  Prior to moving to Colorado, Mr. Hatten was in private practice and a county magistrate in Rockwell County, Texas.
Disclaimer:
The answer is intended to be for informational purposes only. It should not be relied on as legal advice, nor construed as a form of attorney-client relationship.
Other answers about Motor Vehicle Accidents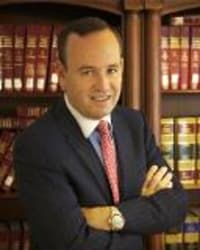 People across Connecticut get into car accidents every day. Some accidents are more serious than others, and sometimes people aren't sure if their …Sponsored answer by James G. Williams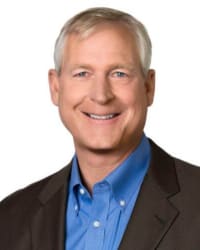 Typically, the first step in preparing to file a lawsuit for personal injuries suffered in a car accident is to obtain a copy of the police report. …Sponsored answer by James P. Larsen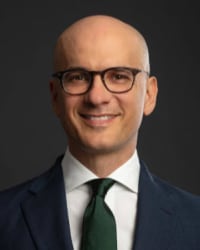 If you have been hurt while riding your bicycle after a collision with a vehicle, you have the same rights as a driver of a vehicle injured in an …Sponsored answer by Joshua C. Cohen
Contact me
Required fields are marked with an asterisk (*).
To:

Russell Hatten
Super Lawyers:

Potential Client Inquiry