What Are Some Little-Known Colorado Laws That Can Help Increase My Recovery After A Car Accident?
Sponsored answer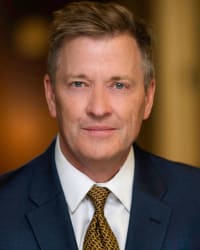 Contact me today
Answer
While it's important to speak with an attorney after your car accident so they can help you navigate the claims process, you can also spend time researching car accident claim laws in Colorado. Several laws protect the injured party, and educating yourself is a good way to be your own advocate after you've been injured. Several little-known laws in Colorado you should be aware of include: 
Law 1: The Governmental Immunity Act
The United States adopted many of its laws from the British government when it was founded. Because England had a monarchy, many laws at the time protected the king and other government officials legally after a crime. Even though the United States doesn't have a king, it still has a law in place that affects the statute of limitations for accidents involving government employees. 
While the statute of limitations in most car accident cases is three years, the statute of limitations for an accident in which you were injured by someone who works for the government is only 182 days. 
Law 2: The Insurance Company Cannot Call You Within 15 Days Of The Accident
Some injuries from a car accident are immediately obvious, but some can take a week or more for symptoms to develop. If you agree to a settlement amount from an insurance company before a week has passed and then you need to go back to the hospital two weeks later, the insurance company will only be able to pay for your initial hospital visit, not the second one. Because of the amount of time it can take symptoms to develop, insurance companies aren't legally allowed to call you within 15 days of your accident. However, many companies break this law and try to pressure people into accepting settlement amounts before they know the full extent of their injuries. 
Insurance exists to help people pay for their unexpected medical bills and other costs, and you deserve to get the compensation you need to recover. If your case goes to trial, this law could be important because statements you made during that 15-day period may be excluded as evidence because they were obtained illegally. 
Law 3: Colorado's Made Whole Law
Imagine you received a $50,000 settlement from the at-fault driver's insurance after a car injury. You may need to use that money to repair your car, pay your bills after being unable to work and pay a child care provider to care for your children while you were in the hospital. After the accident, your health carrier paid $70,000 to cover your medical expenses. Now imagine that your health carrier has demanded you pay the full amount of your medical costs back to them, despite knowing that you need to use your settlement money to pay for other accident-related expenses. This is called subrogation and, in many places, it's still legal. 
It can have a devastating effect on families after an accident, leaving them with little to no money to pay for other resources they need. However, under Colorado's made whole doctrine, a claim can only be repaid have the injured party has been fully compensated or "made whole." This means that as long as an injured party receives a settlement amount within the limits of the defendant's insurance policy, the injured party's health insurer can't make a subrogation claim.
Law 4: Collateral Source Doctrine
Colorado's collateral source doctrine dictates that even if your insurance company covers expenses related to your accident, the at-fault party is still liable for giving you compensation for the full amount of those same expenses. For example, if you received a claim of $5,000 from your insurance provider to cover the cost of repairs to your car, the at-fault party may still owe you another $5,000 in compensation. 
The Insurance Company Isn't Your Advocate
It's a myth that after you get into a car accident the insurance company will protect you. In fact, after an accident, it's up to you to advocate for yourself and your needs. Educating yourself on Colorado's car accident laws is one way to protect yourself after an accident. 
But you don't have to navigate the aftermath of an accident alone. It is important to work with an attorney who is familiar with these and other laws that may help increase your compensation after an accident.
Disclaimer:
The answer is intended to be for informational purposes only. It should not be relied on as legal advice, nor construed as a form of attorney-client relationship.
Other answers about Motor Vehicle Accidents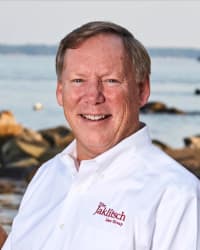 There is a three-year statute of limitations in Maryland – what this means is a lawsuit must be filed within three years of the date of the …Sponsored answer by Richard L. Jaklitsch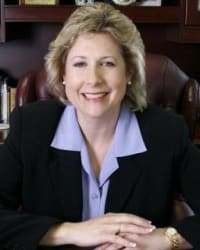 After a car wreck, or any other vehicular accident, including trucks or motorcycles, seek medical attention.  After seeking medical attention, you …Sponsored answer by Rebecca J. Britton
If you are injured in a motor vehicle accident in Minnesota, you may be eligible to receive payment for medical expenses related to the crash, lost …Sponsored answer by Chris Vilione