Why should I call a lawyer after an automobile accident in Connecticut?
Sponsored answer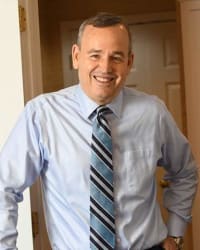 Contact me today
Answer
People across Connecticut get into car accidents every day. Some accidents are more serious than others, and sometimes people aren't sure if their case warrants a call to a lawyer. They assume they did not suffer serious enough injuries or don't know who was most at fault for the accident. Other people think they can handle the claim themselves. Don't make assumptions. Talk to an experienced personal injury attorney after your car accident to find out what they can do for you. Most personal injury attorneys work on a contingency fee basis, which means they don't charge you attorney's fees unless they manage to get compensation for you. Generally, calling to speak with an attorney about your case is risk-free for you. All you have wasted is a phone call.
Personal Injury Cases Are Complex
We talk to car accident victims all the time with questions about whether they have a claim. Connecticut laws can cause confusion regarding issues of fault, damages and recovery. Some people assume that if they did anything wrong, or if the police gave them a ticket of some type at the accident scene, they cannot recover any damages. That may not be the case.
Connecticut is a comparative negligence state under Connecticut General Statute § 52-572(h). That means if you are in an accident where the other person ran a stop sign, but you were speeding, the jury can decide you were both at fault for the accident. The jury may decide you were 25 percent responsible, but the other driver was 75 percent responsible. They would then deduct your damages by 25 percent, but you still have a viable claim.
In some cases, you may not be sure who to sue if the accident includes several vehicles. You can bring a claim against more than one operator. Your attorney will help you identify the proper parties to involve. Another point of confusion occurs when the other driver flees the scene before you could identify them. Your uninsured/underinsured motorist coverage can cover your claim in that situation.
What You Should Do After An Accident
An accident can cause stress and confusion. You may not be sure what to do after an accident. We recommend you take the following steps:
Make sure you seek medical attention right away for your injuries. Many injuries worsen over the following couple of days, or even weeks, and can be more serious than they initially seem. Even if you feel as though your injuries are minor, you should see a doctor.
Report the accident to the police. Assuming your injuries do not need immediate attention, you should call to report the accident, and wait for the police to arrive. Provide the police as much information as possible.
Gather information from the other drivers and witnesses. Do not talk to the other drivers other than gathering their contact and insurance information.
Take photos of the accident scene and your own injuries.
Call an attorney. The sooner an attorney can begin working on your case, the better chance they have of gathering evidence about the accident before the information is lost.
An attorney will have access to resources that would be hard for you to find. For example, we use accident reconstructionists and medical experts to help us build our cases.
Understand Your Injuries And Damages
You don't have to suffer a catastrophic injury in order to have a claim. Many injuries worsen over time, and what may feel like a minor injury at the time of the accident can become serious. We receive many questions from accident victims about their level of injury and misconceptions they have about recovering damages for their injuries. Here are a few of the facts we think everyone should know about their injuries and the damages they can recover:
You still have a case if you did not go to the hospital right away.
You don't have to miss work to have a case, but you can recover lost wages if you did miss work.
You don't have to go to a hospital for treatment; you can visit any appropriate doctor to treat your injuries.
You may qualify for economic damages due to medical bills, property damage and lost wages.
You may qualify for noneconomic damages for pain and suffering and any permanent injuries.
Never make assumptions about your case without speaking to an attorney. Your attorney will help you understand what you can and cannot recover.
A Lawyer Can Help You Achieve A Better Result
In many cases, the insurance company will try to give you a low offer to settle the case right away. They do this in order to pay as little as possible for your claim, before you realize how serious your injuries are and before you hire an attorney. Perhaps you can negotiate that amount slightly higher for yourself, but there is a limit to what you can do without an attorney. You can call insurance companies, hire accident reconstruction experts, interview witnesses and file the claims all on your own, and you still won't end up with the same results as with an attorney. That is because the insurance company knows you are not likely to take them to trial by yourself. Without the threat of a jury trial, they have little incentive to give you more than a low-ball offer to settle. An attorney can help you make the most of your case.
Disclaimer:
The answer is intended to be for informational purposes only. It should not be relied on as legal advice, nor construed as a form of attorney-client relationship.
Other answers about Motor Vehicle Accidents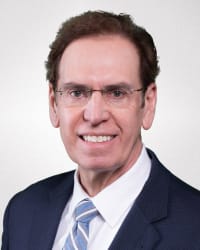 Yes, you need a lawyer. There are some motor vehicle accidents where there is minor damage to the vehicles and limited or no bodily injury to the …Sponsored answer by J. Keith Killian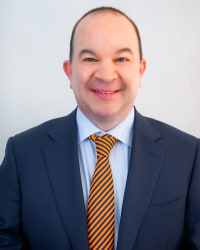 Car accidents can result in losses that last for years after they occur. Those involved may suffer injuries that require regular examinations and …Sponsored answer by Jason Tremont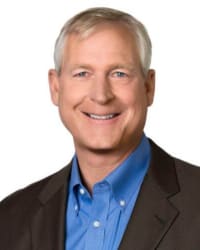 Typically, the first step in preparing to file a lawsuit for personal injuries suffered in a car accident is to obtain a copy of the police report. …Sponsored answer by James P. Larsen
Contact me
Required fields are marked with an asterisk (*).
To:

James G. Williams
Super Lawyers:

Potential Client Inquiry