Why is Uninsured Motorist Car Insurance Important After a Florida Car Accident?
Sponsored answer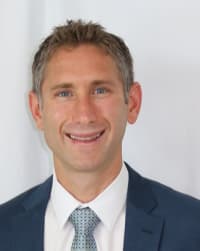 Contact me today
Answer
Responsibility is in short supply on Florida's roads. In 2021, the Orlando Sentinel reported that more than 20% of Florida drivers are totally uninsured, which means they don't even have the basic no-fault, personal injury protection (PIP) coverage the state requires.
Even when drivers do have insurance, they don't always have the sort of insurance that will help you if you're injured in a crash. Roughly one-quarter of Florida drivers carry only PIP, lacking any coverage for the bodily injuries they may cause. Even more have just the bare minimum bodily injury liability coverage available, which starts at $10,000 per person or $20,000 per incident. A short trip to the ER can easily lead to a bill of more than $10,000.
All of this means you cannot trust other drivers to have enough insurance to cover your injuries. Even when they are driving with legal insurance, and even when they are completely at fault for your injuries, they may not have the funds to cover your damages.
How Car Insurance Works After an Accident
It is crucial to understand how insurance works after an auto accident. In Florida, your PIP typically covers 80% of your medical expenses up to the standard limit of $10,000. That means you can find yourself on the hook for the other 20%, plus anything and everything after the $10,000 PIP coverage has been fully paid out.
This is where you want the other driver to pay for your injuries. If that driver is responsible for the accident, you can sue, but it is rarely feasible to target the other driver's personal assets. Since few individuals have enough money or personal assets to cover the damages typically associated with accident injuries, you're really suing the other driver's insurance company—but you can only do that if they have a policy with liability coverage. If they don't have liability coverage, their insurance likely won't cover your injuries.
Fortunately, you can purchase uninsured motorist coverage to protect yourself and your family from irresponsible and underinsured drivers. This is insurance you can buy for yourself that protects you if you're hit by an uninsured motorist. The right policy can also help if you're hit by a driver who has insurance that is insufficient to cover your damages. Remember, roughly 1 in 5 Florida drivers have no insurance. Nearly one-half of Florida drivers have little to no liability coverage to compensate you for your injuries.
It is also important to know that not all Uninsured Motorist policies are the same. The most important divide is between stacking and non-stacking policies.
Non-stacking uninsured motorist coverage only applies to those insured by the policy and the operation of the insured vehicle(s). Non-stacking uninsured motorist coverage does NOT cover you if you are driving another vehicle (including a motorcycle) that you own that is not a listed vehicle on the policy with non-stacking uninsured motorist coverage.
Stacking uninsured motorist coverage follows you no matter which vehicle you're in, even if it's not listed on the policy.
For example, if you drive a work vehicle on a daily basis, your non-stacking policy may not cover you in that vehicle. Your stacking policy will. If you have a stacking uninsured motorist policy in this case, you will have another source of funds to target after your accident. This can help you even if the driver was insured but didn't have enough liability insurance to cover your losses.
A Good Attorney Will Hunt for All Available Funds
There's another twist to the process after an accident: The insurance company won't always offer all the funds it should. Downplaying the severity of an injury is one tactic insurance companies use to justify paying less, but they may also argue there aren't enough funds available.
For example, if you or someone you love got into a crash and suffered damages worth $400,000, you'd want the insurance to pay. This is especially true if you went out of your way to buy an uninsured motorist policy. Still, the insurance company may claim it's not responsible. It may argue your policy is only a non-stacking policy and doesn't apply to your accident.
When this happens, you want a good attorney who will evaluate your situation as a whole rather than accepting the insurance company's claim at face value. Experienced legal counsel will assess the fine details of your case to find all of the coverage legally available to you.
For example, insurance companies in Florida must collect signed selection forms whenever they sell a non-stacking uninsured motorist policy. That signed form must clearly indicate that you, or the policy holder, rejected your other options. If your attorney cannot find this form and the insurance company cannot produce it, that uninsured policy automatically becomes a stacking policy.
This is a huge point, especially in Florida where you can't count on other drivers to carry enough insurance. By purchasing stacking uninsured motorist coverage at the highest limits that you can afford, you are protecting yourself (and potentially your family as well) from the potentially devastating consequences of a careless and uninsured or underinsured driver.
Disclaimer:
The answer is intended to be for informational purposes only. It should not be relied on as legal advice, nor construed as a form of attorney-client relationship.
Other answers about Motor Vehicle Accidents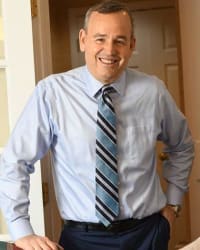 People across Connecticut get into car accidents every day. Some accidents are more serious than others, and sometimes people aren't sure if their …Sponsored answer by James G. Williams
If you are injured in a motor vehicle accident in Minnesota, you may be eligible to receive payment for medical expenses related to the crash, lost …Sponsored answer by Chris Vilione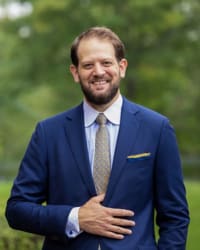 The first thing to know about car accident cases in New York is that very few actually proceed all the way to trial. Roughly 95% of all New York auto …Sponsored answer by Daniel S. L. Rubin
Contact me
Required fields are marked with an asterisk (*).
To:

Preston Scheiner
Super Lawyers:

Potential Client Inquiry