Can I Sue If I'm Injured In A Car Crash In Georgia?
Sponsored answer
Contact me today
Answer
If you were injured in a motor vehicle crash due to someone else's negligence, you might be able to file a personal injury lawsuit as long as you take action within the time required by law. In Georgia, the statute of limitations to file a claim is generally two years.
Car crashes can lead to wrongful death or injuries that may be permanent or require long-term medical treatment. Costs can be astronomical when you add lost wages to the medical expenses that may be ongoing for an undetermined time. You may also suffer emotional turmoil as a result of your injuries. While you have up to two years to file a claim, taking action as soon as possible can be crucial.
Georgia Recorded The Fourth-Most Traffic Deaths In 2020
While the Peach State ranks No. 8 in population in the United States, Georgia had the fourth-most traffic fatalities in 2020. According to the National Highway Traffic Safety Administration (NHTSA), 1,664 people died on state roads. That was an increase of 11.5% over 2019, despite traffic levels decreasing significantly during the pandemic's onset.
The Georgia Department of Transportation reported nearly 332,000 crashes that year, injuring 124,493 people. Along with the physical consequences car crashes create, financial repercussions often follow. The Centers for Disease Control and Prevention's most recent information from 2018 reports Georgia's economic losses amounted to $18 million in medical expenses and $2.1 billion in work loss costs.
What Should You Do After A Car Crash?
The disturbing trend since 2020, as per the NHTSA report, is that drivers have been taking more risks since the pandemic began. That includes speeding, drinking and driving and not wearing their seatbelts. If you are in a crash, there are several steps you should take if you are able to in the aftermath, including:
Assess injuries and medical needs immediately
Call 911 for an ambulance or alert the police
Take photos of the damage and the accident scene
Identify the other driver or drivers and witnesses and get their contact information
Cooperate with police but never admit guilt
Contact your insurance company
Those are basic actions, but let's take a deeper look at some of these vital tips.
Assessing Injuries
It is crucial to your health as well as your legal case to get checked by a doctor as soon as possible, even if you believe your injuries are minor. It is important to note that some symptoms may take hours or even days to appear after a crash. Failing to be adequately assessed puts your long-term health at risk and enables the negligent party's insurer to argue that any injuries reported later were not caused by the crash. If you do not require an ambulance, it's still advisable to go to the nearest emergency room or urgent care center and explain in detail what happened and report any symptoms you may be experiencing.
Dealing With The Negligent Driver And Cooperating With Police
Being in a car crash can be a traumatic and emotional experience, and victims often do not understand the extent of what just occurred and why or how it happened. Besides checking on the other driver or others, do not discuss the accident or take any of the blame. Likewise, when the police arrive, cooperate with the officer and give your version of the crash. Make sure to mention any pain or injuries you may have suffered. However, do not tell officers that you are responsible.
Talking To Insurers
While it is appropriate to report the accident to your insurance company, don't admit any fault and do not agree to let them record the phone call or take a sworn statement. They may ask you if you are hurt. If you say you're feeling "OK" before being evaluated, your words could be used against you later if serious symptoms or conditions arise. Every insurer's priority is to pay as little as possible, not protect your best interests. If you talk to them before speaking to a lawyer, limit the information to the basic facts and do not participate in a question-and-answer session. After your lawyer is in place, they will deal with insurance adjusters.
Working With An Experienced Lawyer Lets You Focus On Your Recovery
If you are injured in a car crash, life quickly becomes more complicated. You face the possibility of massive current and ongoing medical costs that are difficult to assess. Your injuries may also be long-term or permanent, making you unable to work or return to your regular job. For many, being in a car accident leads to not just a physical crisis but a financial one as well.
When others are responsible for your injury, it's crucial to hold them accountable. Victims are especially vulnerable in the aftermath of a crash, and that's when insurers often try to take advantage by offering quick lowball settlements that promise to put cash in your pocket right away. If you accept, you give up the right to collect a penny more.
Experienced car accident attorneys understand how insurance companies operate. They also know how to calculate the losses victims face in the aftermath of a crash and for the rest of their lives. For firms like ours that have recovered more than $400 million for clients, we have the resources and the knowledge needed to ensure that our clients get the recovery they deserve. We also utilize experts to help victims recover the compensation they need to get their lives back on track.
The good news is that you don't pay anything out of pocket to work with attorneys with a proven track record of success in car accident cases. That's because personal injury lawyers work on a contingent fee basis. We only get paid if we win. We also offer a free consultation to evaluate your case. Being in an accident can be a confusing and traumatic experience. We focus on your legal case so you can concentrate on getting better.
Disclaimer:
The answer is intended to be for informational purposes only. It should not be relied on as legal advice, nor construed as a form of attorney-client relationship.
Other answers about Motor Vehicle Accidents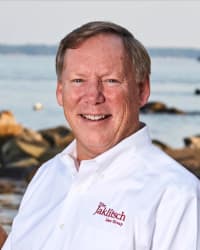 There is a three-year statute of limitations in Maryland – what this means is a lawsuit must be filed within three years of the date of the …Sponsored answer by Richard L. Jaklitsch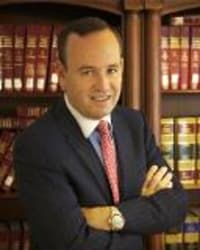 People across Connecticut get into car accidents every day. Some accidents are more serious than others, and sometimes people aren't sure if their …Sponsored answer by James G. Williams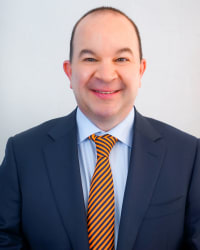 Car accidents can result in losses that last for years after they occur. Those involved may suffer injuries that require regular examinations and …Sponsored answer by Jason Tremont
Contact me
Required fields are marked with an asterisk (*).
To:

Andrew Lampros
Super Lawyers:

Potential Client Inquiry