Why should I call a lawyer before my insurance company after a car accident in Georgia?
Sponsored answer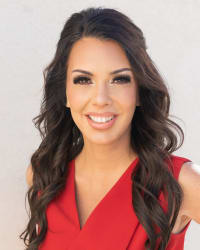 Contact me today
Answer
Your insurance company has one goal when presented with a claim: to pay as little as possible. After all, this is how the company makes money. When you are in a car accident, you may think you must call your insurance company immediately. They may even be friendly and sympathetic on the telephone. You have several good reasons to call an attorney before giving a statement to any insurance company, however.
The insurance company may try to use the information you give them against you when processing your claim. This applies to both your own insurance company and that of any other driver involved in the accident. Of course, you must exchange insurance information with the other driver, but you do not have to give them a statement.
You May Not Be Prepared To Give A Statement
After a car accident, most people are shaken up. They are not prepared to handle the stressful aspects of an accident investigation, especially if they are dealing with injuries. They may face insurance companies, claims adjusters and accident investigators. You may feel confused and upset right after the accident, and make a statement that you later need to correct. If you change your story, however, the insurance company may use that against you. They could even deny your claim.
You do have to file a claim shortly after an accident, but you have plenty of time to consult with an attorney first. An attorney can help you prepare for this discussion, or even talk to the insurance company on your behalf. In addition, an attorney will start gathering evidence on your behalf in order to build a strong case for you.
You May Not Know The Severity Of Your Injuries Yet
In many cases, people suffer injuries in a car accident that don't become fully apparent for days, or even weeks after the accident. This can happen with all types of injuries, but especially traumatic brain injuries, and neck and back injuries. For this reason, you should always seek medical help after a car accident, even if your pain seems minor or trivial at the time.
You may tell the insurance company you feel okay because you walked away from the accident, only to find out a few days later that you have developed symptoms that are growing worse. The insurance company will use your initial statement against you when you make an injury claim. Your attorney can advise you about the types of statements you want to avoid when talking to the insurance company.
They May Try To Convince You To Settle
If another driver's negligence caused your injuries, their insurance company will pressure you to settle right away. They may contact you with a low-ball offer, hoping you will accept it before you consult with an attorney and before you really understand the extent of your injuries. An attorney should review any settlement offer. They can advise you regarding the true value of your claim, which can depend on many factors. An experienced personal injury attorney can often negotiate a better settlement for you because of their knowledge regarding claims and the fact that an attorney can take your case to trial if the insurance company fails to offer an appropriate settlement.
Going through a car accident is bad enough. Being revictimized by the insurance company is unacceptable. A reputable personal injury attorney will stand by your side throughout your case to handle the insurance company and their lawyers and demand for the compensation you deserve.
Disclaimer:
The answer is intended to be for informational purposes only. It should not be relied on as legal advice, nor construed as a form of attorney-client relationship.
Other answers about Motor Vehicle Accidents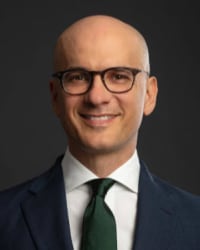 If you have been hurt while riding your bicycle after a collision with a vehicle, you have the same rights as a driver of a vehicle injured in an …Sponsored answer by Joshua C. Cohen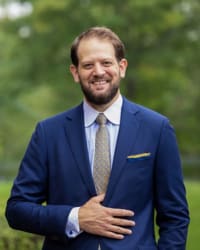 The first thing to know about car accident cases in New York is that very few actually proceed all the way to trial. Roughly 95% of all New York auto …Sponsored answer by Daniel S. L. Rubin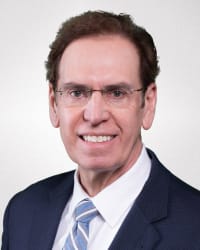 Yes, you need a lawyer. There are some motor vehicle accidents where there is minor damage to the vehicles and limited or no bodily injury to the …Sponsored answer by J. Keith Killian
Contact me
Required fields are marked with an asterisk (*).
To:

Glenda Mitchell
Super Lawyers:

Potential Client Inquiry