What is a fair settlement for a car accident in Kentucky?
Sponsored answer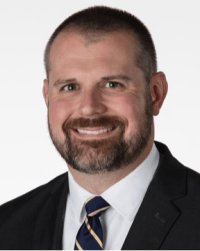 Contact me today
Answer
There are many factors that go into determining what a car accident claim is worth in Kentucky. There is not a figure or chart an attorney can provide that will tell you exactly what to expect from your personal injury claim. However, understanding the factors that go into determining a fair settlement can go a long way in making sure you get your personal injury claim off on the right foot.
In the days after an accident, it is not important to know exactly how much a case is worth; it's important to make sure you seek out the medical treatment you deserve and that you seek the advice of an experienced motor vehicle accident attorney. Having a clear treatment record and experienced attorney on your side is the best way to maximize the value of your case.
Examining Your Injuries
The extent of your injuries and the medical treatment required to heal them will be the single most important factor in determining whether a settlement offer is fair. There is a huge difference between the financial resources needed for someone with soft tissue injuries that can be treated with six weeks of chiropractic care and the financial resources needed by someone who suffers a brain or spinal cord injury with lifelong repercussions.
What A Fair Settlement Will Provide
A fair personal injury settlement after your motor vehicle accident will provide you with the financial resources you need to be whole again now and in the future. This includes compensation for your past, current and future medical expenses; your injury-related lost wages and reduced earning capacity; and your pain and suffering. It's important to ensure that any settlement offer factors in your current situation as well as your anticipated future needs. These needs can be determined with the help of professional experts such as lifecare experts, medical experts and vocational experts.
When A Fair Settlement Offer Never Comes
Most personal injury claims settle outside of court. However, there are times when the insurance company is simply unreasonable and unwilling to make a fair settlement offer. In such cases, it is necessary to take a case to trial to obtain the full and fair compensation a motor vehicle accident victim deserves. An experienced personal injury attorney can make all the difference in a trial, as they know the ins and outs of the legal system as well as the games the insurance company will play to skirt responsibility.
How You Can Tell What An Unfair Offer Is
Insurance companies almost always reach out in the aftermath of an accident, offering a quick settlement when an injury victim is at their most vulnerable point. This offer will be in their interest; not yours. Don't accept anything without speaking to a personal injury attorney about your options.
Disclaimer:
The answer is intended to be for informational purposes only. It should not be relied on as legal advice, nor construed as a form of attorney-client relationship.
Other answers about motor vehicle accidents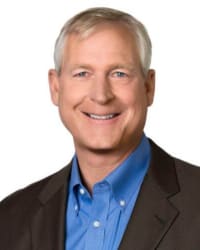 Typically, the first step in preparing to file a lawsuit for personal injuries suffered in a car accident is to obtain a copy of the police report. …Sponsored answer by James P. Larsen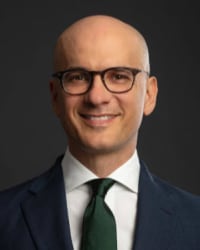 If you have been hurt while riding your bicycle after a collision with a vehicle, you have the same rights as a driver of a vehicle injured in an …Sponsored answer by Joshua C. Cohen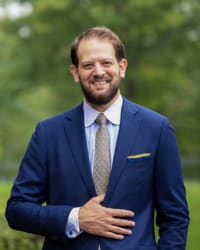 The first thing to know about car accident cases in New York is that very few actually proceed all the way to trial. Roughly 95% of all New York auto …Sponsored answer by Daniel S. L. Rubin
Contact me
Required fields are marked with an asterisk (*).
To:

Gregory M. Funfsinn
Super Lawyers:

Potential Client Inquiry