What are the top 5 things I should do after a car accident in Louisiana?
Sponsored answer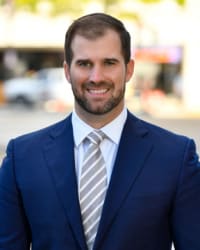 Contact me today
Answer
The aftermath of a car accident can feel chaotic. Here are some important things to do to protect yourself after a motor vehicle accident in Louisiana: 
Call 911 and get police to write up a formal report. This is important because the other driver may change their story later. The police report can help make sure the driver stays honest.
Gather information at the scene if you're physically able. If you're not physically able, maybe a friend, family member or someone else at the scene can gather information for you. Get the other driver's license plate number, driver's license number and insurance information. Take pictures of any property damage, as well as the scene where the accident happened: for example, where the cars came to a rest, any tire marks on the road, etc. Get contact information from any witnesses. This is important because someone might have witnessed the accident, but most people don't want to stay around for police to arrive. Get the witness's contact information in case that person leaves before police arrive. Witnesses and evidence tend to disappear, so it's important to get evidence and witness statements as soon as possible after a wreck.
Get medical treatment for anyone injured, including yourself. If you believe you've suffered an injury — no matter how minor — consult with a doctor, even if it's a general care doctor. Going to a doctor creates a record of your injury. This is extremely important. In the eyes of the insurance company, if the injury isn't on paper, it didn't happen. In many cases, a person has a minor pain after a car accident, but a month goes by and the pain doesn't go away. The insurance company may claim that the injury isn't real if there is no medical record of it. Also, be sure to follow your doctor's orders and continue medical treatment. The insurance company may claim that your injury isn't as bad as it really is if you stop medical treatment prematurely.
Talk to a lawyer as soon as possible after a wreck. The lawyer should be one whose main focus is personal injury and car accidents. A lawyer can start gathering evidence as soon as possible while you focus on healing. The lawyer can explain your rights and the insurance company's obligations. For example: how much time the insurance company has to cover your damages and provide a rental vehicle. A lawyer can also explain your right to be compensated for the loss in value of your property. Your vehicle's resale value may be significantly reduced because of the wreck, and you may be owed compensation for that loss in value.
Never give a statement or accept an insurance company's settlement offer without first talking to a personal injury lawyer. If the insurance company calls you looking for a statement, the insurance company's goal is to reduce or altogether deny your compensation. A personal injury lawyer can handle communications with the insurance company to make sure you get the maximum available compensation. 
Important: Just because you're speaking with an attorney does not necessarily mean you're suing someone. I would say that 90% of the time, these cases are resolved without any court intervention. Remember: you're not making a claim against the other driver's personal money; instead, you're holding the insurance company accountable for the coverage that you or the other driver signed up for. A personal injury lawyer's job is to help you get the medical care and financial compensation you deserve. 
Vincent P. Scallan Law, LLC, is a personal injury law firm providing outstanding representation to car accident victims in New Orleans and throughout South Louisiana. We are always accessible, and we are known for getting extraordinary results for our clients.
Disclaimer:
The answer is intended to be for informational purposes only. It should not be relied on as legal advice, nor construed as a form of attorney-client relationship.
Other answers about Motor Vehicle Accidents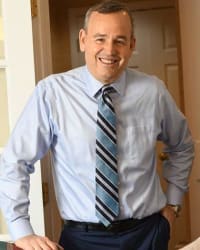 People across Connecticut get into car accidents every day. Some accidents are more serious than others, and sometimes people aren't sure if their …Sponsored answer by James G. Williams
If you are injured in a motor vehicle accident in Minnesota, you may be eligible to receive payment for medical expenses related to the crash, lost …Sponsored answer by Chris Vilione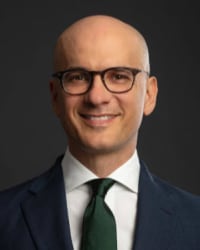 If you have been hurt while riding your bicycle after a collision with a vehicle, you have the same rights as a driver of a vehicle injured in an …Sponsored answer by Joshua C. Cohen
Contact me
Required fields are marked with an asterisk (*).
To:

Vincent P. Scallan
Super Lawyers:

Potential Client Inquiry