What happens if I am in a crash and I don't have auto insurance in Louisiana?
Sponsored answer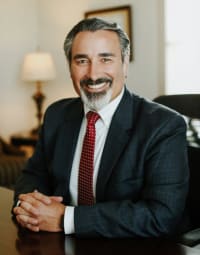 Contact me today
Answer
Three questions need to be answered first:
Were you or any of your passengers injured in the accident?
What caused the accident — how did the accident occur?
Did anyone involved in the accident have insurance? 
Here's why these answers are important:
Were you or any of your passengers injured?
If you or any of your passengers are injured in an auto accident, the person who caused the injuries may be responsible for compensating you or your passengers for those injuries. This is why it's important to document your injuries with a medical professional immediately following the accident. This is important evidence. It is what your attorney will use to pursue damages and compensation in your case. 
    2. What caused the accident?
We've got to know who caused the accident and who hurt you in order to recover compensation (money) from that person and their insurance company. For example, if you are hit by a person driving a work vehicle (like a dump truck, a delivery van or a bus), the employer or the employer's insurance company may be responsible for paying for all of your medical bills, lost wages, damage to your vehicle and possibly other costs. 
   3. Did anyone involved in the accident have insurance?
We need to know if the other drivers involved were insured so that we can demand that their insurance company pay for your damaged vehicle and personal injuries. 
If you don't have auto insurance in Louisiana, you may fall under the "no pay/no play" policy, but that law doesn't stop you from seeking compensation for your injuries. If you suffered a serious injury, a Louisiana personal injury attorney can assess your case and let you know which steps to take to ensure you get the compensation you deserve. Consultations with an attorney about personal injury or auto accidents are always free.
Disclaimer:
The answer is intended to be for informational purposes only. It should not be relied on as legal advice, nor construed as a form of attorney-client relationship.
Other answers about Motor Vehicle Accidents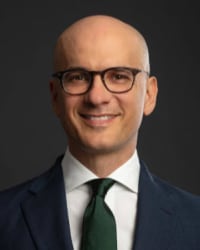 If you have been hurt while riding your bicycle after a collision with a vehicle, you have the same rights as a driver of a vehicle injured in an …Sponsored answer by Joshua C. Cohen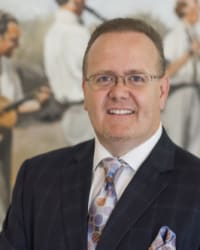 In West Virginia, every driver has a duty to operate their vehicle, truck, car or motorcycle in a reasonably safe manner under the circumstances. …Sponsored answer by Chad S. Lovejoy
If you were injured in a motor vehicle crash due to someone else's negligence, you might be able to file a personal injury lawsuit as long as you …Sponsored answer by Andrew Lampros
Contact me
Required fields are marked with an asterisk (*).
To:

Walter Marshall Sanchez
Super Lawyers:

Potential Client Inquiry