How Can I Win a Fair Settlement After an Auto Accident in Maryland?
Sponsored answer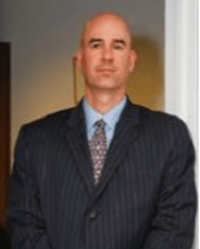 Contact me today
Answer
The first and most important thing you need to understand after a motor vehicle accident is that the opposing driver's insurance adjuster is not your friend. They will very quickly try to convince you to settle your case for pennies on the dollar, especially if you're not working with an attorney.
You are under no obligation to give a recorded statement to the opposing driver's insurance company. In fact, you should not.
Your First Job Is To Seek Proper Medical Treatment
The truth is that the value of your personal injury claim is typically related directly to your medical injuries. This includes all the ways those injuries impact your daily life, employment, family relationships and your ability to function.
Among other things, this means your priority should be to seek maximum medical improvement. If you need help seeking medical treatment, many good attorneys will have ways to help arrange for that treatment. You can often get the payment for those medical services deferred until after you've closed your injury case.
It's your job to seek proper medical treatment not just because you need to get better, but because the value of your injury case will remain a moving target until it's fully clear what medical issues are involved. This means you won't likely understand the full value of your case until you've recovered and if, after you've recovered, it's clear whether you've suffered some ongoing disability.
In other words, you shouldn't focus early on the value of your case. You should focus on getting better, and you should work with an attorney you can trust to work on your behalf. While you get better, it's your attorney's job to help you recover the maximum financial compensation for your injuries.
It Takes Time To Determine The Value Of Your Case
Again, you won't fully understand the value of your case until you're done seeking medical treatment. This means you shouldn't expect to reach a settlement in the first couple of months. Rushing to settle almost always means accepting an amount that's lower than you deserve.
There are a couple of different ways to know you're done seeking medical treatment:
You may return to a point where you feel like you did prior to the accident
Your physician discharges you from treatment, stating you've reached maximum medical improvement
It's possible your doctor will say you've reached maximum medical improvement before you feel you've healed as much as is possible. In this case, it's worth getting a second opinion.
In some situations, you may want to wait a couple of months after you finish with your medical treatment before you wrap up your negotiations. This is often the case when the injuries are somewhat complex. Waiting a couple of months gives you a chance to make sure your issues don't come back. You don't want to settle too early here, because once a case is settled, it stays settled. You can't go back.
There's No Easy Shortcut
It's a common misconception that you can determine the value of your personal injury case by taking your medical expenses and multiplying them by three. In the past, that formula might have worked, but the world and insurance adjustors have long since abandoned it.
There are definitely cases where victims face minimal medical expenses that result in larger settlements. It depends on the type of injury. Because so much can change with the circumstances, it's important to find an attorney you can trust to pursue maximum compensation. After all, that's their job. Yours is to focus on getting better.
Disclaimer:
The answer is intended to be for informational purposes only. It should not be relied on as legal advice, nor construed as a form of attorney-client relationship.
Other answers about Motor Vehicle Accidents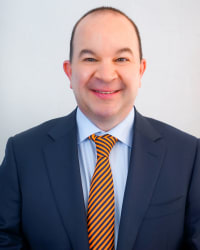 Car accidents can result in losses that last for years after they occur. Those involved may suffer injuries that require regular examinations and …Sponsored answer by Jason Tremont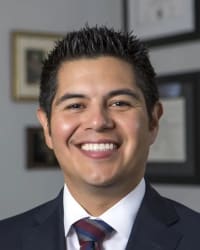 After an auto accident, a good attorney can make a big difference on the amount of compensation you receive. Insurance companies try to pay as little …Sponsored answer by Lawrence Ruiz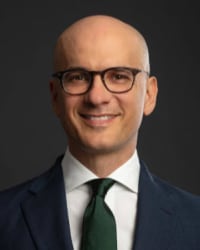 If you have been hurt while riding your bicycle after a collision with a vehicle, you have the same rights as a driver of a vehicle injured in an …Sponsored answer by Joshua C. Cohen
Contact me
Required fields are marked with an asterisk (*).
To:

Eugene L. Souder, Jr.
Super Lawyers:

Potential Client Inquiry