Do I Need A Lawyer After Being Injured By Someone's Negligence In Massachusetts?
Sponsored answer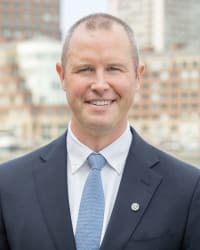 Contact me today
Answer
If you are injured by the careless or intentional actions of others, you may be able to receive compensation to cover medical expenses, lost wages and emotional distress. It is advisable to contact an experienced personal injury attorney immediately to protect your right to recover compensation.
Personal injury cases cover a wide range of accidents and other mishaps, including car crashes, medical malpractice, injuries caused by defective products or falling on someone's property. If you are injured in Boston, working with a lawyer with comprehensive knowledge of Massachusetts personal injury law is crucial.
Types Of Personal Injury Cases
Our firm has aggressively and successfully represented clients in and around Boston for over a decade, recovering millions of dollars for those injured by negligence. These cases include:
Car, truck, bus, motorcycle, bicycle and pedestrian accidents
Uber, Lyft and taxi accidents
Premises liability, including slip-and-fall accidents
Construction accidents involving scaffolding, ladders and trenching
Medical malpractice, including surgical mistakes, medication errors and birth injuries
Nursing home abuse and neglect
Product liability
Wrongful death
Personal injury claims must be filed within three years of the date of the injury in Massachusetts, with some exceptions. However, it's advisable to talk to a lawyer as soon as possible to preserve evidence and question witnesses while their memories are fresh.
Massachusetts Sees A Surge In Car Accidents
Car crashes result in a significant number of personal injury claims in Boston, and motor vehicle accidents are far too common in the Commonwealth. We're also seeing the effects of a disturbing national trend that began during the pandemic's early months. The National Highway Traffic Safety Administration (NHTSA) reports U.S. traffic fatalities rose by 10.5% from 2020 to 2021, causing the highest number of deaths since 2005.
In 2020, 343 traffic deaths were reported in Massachusetts. Distracted, careless drivers also significantly contribute to the more than 140,000 crashes statewide each year. Over 25% of those accidents occur in Boston and its surrounding suburbs. We also know that while accidents can happen anywhere, many stretches of Boston roadways are more dangerous than others, including the intersections of Morton Street and Harvard Street, Gallivan Boulevard and Adams Street and Riverway and Longwood Avenue.
Hundreds of people die in Massachusetts traffic accidents yearly, causing untold hardship and grief for families. Tens of thousands more suffer severe and sometimes permanent injuries. Many are injured by speeding, distracted or drunk drivers, causing devastating physical, emotional and financial consequences. Experienced attorneys know how to calculate the extent of those injuries, navigate Massachusetts' complex insurance laws and hold negligent parties accountable.
Economic And Noneconomic Damages
Medical costs can quickly spiral out of control after a car accident. Those responsible or their insurance companies are often pegged with covering your expenses. There are two types of compensation typically awarded in personal injury cases:
Economic Damages:
Medical expenses
Lost wages
Funeral and burial expenses
Physical therapy
Reduced earnings
Property damage
Noneconomic Damages:
Pain and suffering
Mental anguish
Post-traumatic stress syndrome or PTSD
Disfigurement and scarring
Loss of enjoyment of life
Disability
No amount of money can make up for the pain and costs associated with your injuries. But experienced attorneys understand how to accurately calculate damages, including future surgeries, physical therapy, lost earnings as well as pain and suffering.
Won't Insurance Cover My Expenses?
Massachusetts is a no-fault insurance state, meaning that your insurance company will likely pay at least a portion of your expenses regardless of who was responsible for the accident. If you have uninsured/underinsured motorist coverage, your insurance may also pay up to the policy's limit if the negligent party does not have insurance or medical costs exceed their policy's limit.
However, insurance rarely covers all expenses for moderately to severely injured victims, and many times, it's only a drop in the bucket. Medical costs alone for seriously or permanently injured people can run well into the six-to-seven-digit range. In Massachusetts, drivers are only required to purchase minimum bodily injury coverage of $20,000 per person and $40,000 per accident.
Be wary when dealing with insurers, even your own. Always remember that despite what their ads say, they are not your friend. They aim to pay you as little as possible to protect their bottom lines. While you should report the accident to your insurer, give them only basic information. For anything more than that, or if the negligent party's insurance company contacts you, have them call your lawyer.
Why Experienced Guidance Is Crucial
Personal injury cases are complicated because they deal with severe medical trauma, complex insurance rules and a confusing system to determine fault. Under Massachusetts' comparative negligence law, two or more parties involved in an accident can be deemed "at fault." Courts may assign a percentage of blame, which directly affects the amount of damages you can receive. You are not eligible for compensation If you are considered 51% or more responsible.
You can take several steps to help your lawyer build your case. First, call 911 for immediate medical care, or see a doctor as soon as possible if you think you've only suffered minor injuries. Next, call the police and get a copy of the accident report. Also, get the names and contact information of anyone who witnessed the accident. Take pictures of the scene and document everything you can remember.
All this information will help your attorney. We offer free consultations to assess your case. We also work on a contingent fee basis, meaning we don't get paid until we've successfully settled or litigated your case in court. Our firm has achieved successful outcomes for more than a decade for our clients, recovering millions of dollars. We understand that receiving money does not guarantee you'll recover from your injuries. But our mission is to give you financial security to get the care you need and have the opportunity for the best possible future.
Disclaimer:
The answer is intended to be for informational purposes only. It should not be relied on as legal advice, nor construed as a form of attorney-client relationship.
Other answers about motor vehicle accidents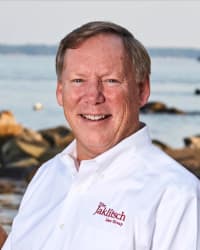 Yes! The insurance company has a lawyer, and you should not fight them alone. The insurance company has one goal in mind – to get off as cheaply as …Sponsored answer by Richard L. Jaklitsch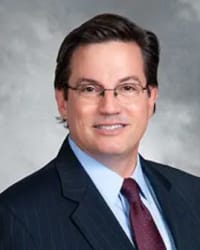 If you were injured in a motor vehicle crash due to someone else's negligence, you might be able to file a personal injury lawsuit as long as you …Sponsored answer by Andrew Lampros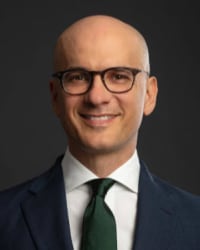 If you have been hurt while riding your bicycle after a collision with a vehicle, you have the same rights as a driver of a vehicle injured in an …Sponsored answer by Joshua C. Cohen
Contact me
Required fields are marked with an asterisk (*).
To:

J. Tucker Merrigan
Super Lawyers:

Potential Client Inquiry