What Do I Wish I Had Known About Michigan Insurance Before My Car Accident?
Sponsored answer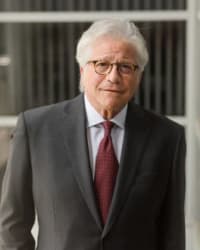 Contact me today
Answer
I was injured in a motor vehicle collision several years ago. Another car broadsided the car I was riding in, and I was ejected through the rear window. Luckily for me, I understood more about how insurance works than most people.
Most people don't know, for example, that they need higher policy limits on their uninsured/underinsured motorist policies. The motorist that struck our vehicle carried only the minimum, which was far below the value of compensation for my injuries. You can sue the other driver, but he or she might not have the assets necessary to pay you the compensation you are entitled to or cover excess economic losses.
To drive a car in Michigan, you're required to get a certain amount of insurance. Michigan is a no-fault state, which very basically means that you make your claim against your own insurance policy for your medical charges regardless of who was at fault in a car accident. So it is important to carry as much coverage as you can afford and that you purchase "full benefits". Other health coverage, such as BCBS or Medicare will not cover much of the care you need.
If you are in an accident that you caused, your no-fault insurance is supposed pay out claims up to the policy limits. If the other driver's losses exceed your policy limits, you might be paying a judgment out of your own pocket unless your limits are high enough to protect you and your family.
Don't Try To Save A Little Money Now By Accepting Limitations On Your Policy
Michigan law requires a minimum no-fault insurance policy with these three parts:
Personal Injury Protection (PIP): pays up to the policy limit for your medical expenses and partially replaces your wages if you are injured in a crash.
Property Protection (PPI): pays for up to $10 million in compensation to others when your vehicle does damage to their property.
Residual Bodily Injury and Property Damage Liability (Bi/PD): Pays up to the policy limit to compensate others when you are found responsible for a car accident where someone was injured or killed. You must have a basic amount of BI/PD to drive, but you can (and should) buy additional coverage.
You need to have an uncoordinated or "full benefits" PIP policy with unlimited lifetime benefits. It's usually just a few dollars more a month compared to policies with limits.
Suppose your medical policy limit was $250,000. That may seem like a lot but, in a serious crash, it might not be nearly enough. A major injury could cost that or more in medical care alone. You may need years of care, rehabilitation and therapy and even attendant care. And we haven't even considered the partial replacement of your lost wages. You should get the highest policy limit available, so the limit doesn't kick in before all your losses are paid for.
An Additional UM/UIM Policy Is Also A Must
You should also buy uninsured/underinsured (UM/UIM) motorist coverage and get the highest policy limit you can. UM/UIM insurance pays out additional money on top of your PIP insurance if an uninsured or underinsured driver injures you. Crucially, UM/UIM insurance covers pain and suffering and excess medical costs. UM/UIM isn't mandatory in Michigan, but it can make a big difference in your overall monetary recovery.
Coordinating Your Various Insurance Policies After A Collision
When you purchase insurance, you will be offered the opportunity to coordinate payment from the no-fault auto insurance with other applicable policies such as health insurance. But a coordinated policy is never a good option. People need the bills to be paid as quickly as possible. And competing claims with workers' compensation, Medicare or Medicaid, or an employee ERISA health plan will create additional complications in getting everything submitted and paid.
The good news is that knowledgeable injury attorneys can help with this. If your personal injury attorney also has extensive experience handling insurance claims, you can protect yourself and your own family.
Disclaimer:
The answer is intended to be for informational purposes only. It should not be relied on as legal advice, nor construed as a form of attorney-client relationship.
Other answers about Motor Vehicle Accidents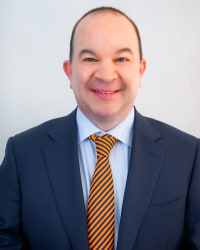 Car accidents can result in losses that last for years after they occur. Those involved may suffer injuries that require regular examinations and …Sponsored answer by Jason Tremont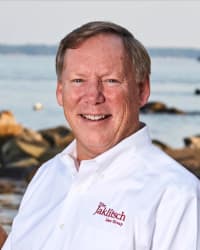 Yes! The insurance company has a lawyer, and you should not fight them alone. The insurance company has one goal in mind – to get off as cheaply as …Sponsored answer by Richard L. Jaklitsch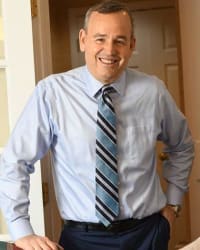 People across Connecticut get into car accidents every day. Some accidents are more serious than others, and sometimes people aren't sure if their …Sponsored answer by James G. Williams
Contact me
Required fields are marked with an asterisk (*).
To:

Bryan Schefman
Super Lawyers:

Potential Client Inquiry