Do I Need A Lawyer For A Car Accident In Minnesota?
Sponsored answer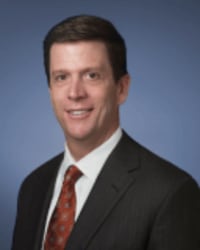 Contact me today
Answer
How A Lawyer Can Help Your Case
There are many reasons to hire an attorney after your car accident. A lawyer can review your case, work with the insurance company on your behalf and negotiate settlement offers, in addition to a variety of other actions. Many people accept a settlement offer that is too low or give a statement to the insurance company that ultimately hurts their case. When you hire an experienced injury lawyer, you are taking the first step to eliminating the headaches that go along with trying to figure out who pays your medical bills, property damage, prescription expenses, wage loss, household services and other expenses related to your injuries.  An injury lawyer who has worked in the area of personal injury for many years, can help ensure you receive enough money to compensate you for your injuries, pay your medical expenses, cover your wage loss and take care of your future medical treatment needs associated with your accident. The earlier in your case you hire an attorney, the more they can do for you. 
When To Hire A Lawyer
It's a common misconception that working with a lawyer leaves people broke.  In reality, personal injury attorneys work on a contingency fee basis. This means you do not need to pay them unless they win, and then the attorney's fee comes out of the settlement you receive. The contingency fee is the same whether you hire a lawyer the day after the accident or do everything yourself for 6 months, then hire a lawyer.  Hiring the right lawyer will result in you getting more money in your pocket because the lawyer knows how to work your case to maximize your recovery.  Without legal representation, you most likely will be working with insurance adjusters who specialize in working with unpresented victims and have very little authority to offer you much money.    
A Lawyer Can Help You Do These Things
After a crash, it's important to remember that many insurance companies are looking out for their best interest, not yours. They may offer you a settlement amount soon after the accident without taking the full cost of your medical expenses, property damage and physical recovery into consideration. This is where a lawyer can help. In addition to working with the insurance companies on your behalf, lawyers can help you with the following:
Explain your insurance benefits
Help with your property damage claim
Complete all insurance forms
Submit claims to the insurance companies
Find the right doctor
Negotiate settlement offers
Prepare your case for trial
Provide comfort to you
Hiring an attorney after your car accident can help give you peace of mind regarding your medical bills, wage loss and the settlement. Most insurance companies employ attorneys to advocate for the company's interests after an accident, so don't be afraid to hire your own attorney to fight for you.  
You Should Do These Things After A Car Accident
Immediately after a car accident, assess the parties involved, including yourself, for any potential injuries and call an ambulance if necessary. Next, call the police to write a police report documenting the accident, but be careful not to downplay your injuries. If your case goes to court, the insurance company can try to use any statement you made while under great stress as evidence against you. Your legal adviser can be your spokesperson for all communication with law officers, the insurance companies and any other parties who were involved in the crash. 
After giving a statement to the police, go to a doctor or hospital you trust for medical treatment. Even if you don't feel injured, injuries may become apparent days or weeks after the accident, and it's important to take care of your health. 
Hiring a lawyer who can advocate for you protects your rights. Whether you were in a minor accident or a life-changing crash, an experienced injury lawyer can provide, comfort, support, and guidance through the insurance claims process.
Disclaimer:
The answer is intended to be for informational purposes only. It should not be relied on as legal advice, nor construed as a form of attorney-client relationship.
Other answers about Motor Vehicle Accidents
If you are injured in a motor vehicle accident in Minnesota, you may be eligible to receive payment for medical expenses related to the crash, lost …Sponsored answer by Chris Vilione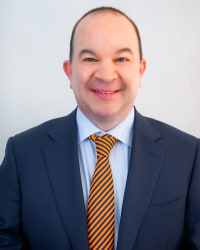 Car accidents can result in losses that last for years after they occur. Those involved may suffer injuries that require regular examinations and …Sponsored answer by Jason Tremont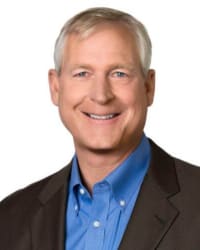 Typically, the first step in preparing to file a lawsuit for personal injuries suffered in a car accident is to obtain a copy of the police report. …Sponsored answer by James P. Larsen
Contact me
Required fields are marked with an asterisk (*).
To:

Mark R. Gaertner
Super Lawyers:

Potential Client Inquiry