I was hurt in a motorcycle crash in Minnesota. Does insurance cover me?
Sponsored answer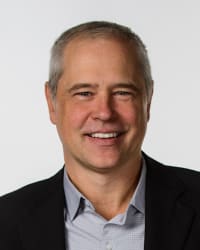 Contact me today
Answer
Motorcyclists are highly vulnerable when crossing paths with negligent drivers. Many riders are killed or suffer severe long-term or permanent injuries resulting from crashes with passenger cars, semi trucks or other motor vehicles.
Unfortunately, motorcyclists can also be victimized by insurance companies when they look for compensation due to inadequate coverages or wrongful denials for claims. But, just because an insurer says you are "not covered" doesn't mean you have to accept their decision.
Insurance Requirements For Minnesota Motorcyclists
The state of Minnesota only requires that motorcyclists purchase liability insurance, with minimum levels set at:
$30,000 per person and $60,000 per accident for bodily injury
$10,000 for property damage
However, it's crucial to understand that this compensation applies to other people injured or their property in an accident that you caused. If you took out a loan to purchase your motorcycle, your lender likely required you to buy comprehensive and collision coverage, which only pays for damage to your bike - not your medical costs.
Minnesota Rules For UM/UIM Coverage
Minnesota mandates that automobile owners purchase uninsured and underinsured motorist (UM/UIM) coverage in addition to liability insurance. UM/UIM coverage is optional for motorcyclists, and most opt not to carry this type of insurance.
UM protection covers at least a portion of your medical expenses if a negligent driver without insurance injures you. UIM coverage kicks in when the negligent party is insured, but your medical expenses exceed liability limits.
UM/UIM is crucial coverage to have as a 2019 Insurance Information Institute study found that one out of every 10 Minnesota drivers is uninsured. Researchers also found that 15% of all drivers in the state either have no insurance or inadequate coverage.
Does Your Auto UM/UIM Coverage Transfer?
When a motorcyclist who only has liability coverage asks their motorcycle insurance company if they are covered after a crash, they're usually told that they are out of luck. Many will then ask their auto insurer if they are covered under their UM/UIM coverage.
In most cases, insurance companies deny these claims under what they call the "other owned vehicle exclusion." Insurers use this jargon to contend that UM/UIM policies follow the vehicle, not the person. Too many injured parties take this at face value and do not talk to a lawyer.
Insurance companies haven't accrued billions of dollars in profits by being generous or, in some cases, following what the law says. In almost every instance, their decisions are based on protecting their bottom lines rather than your best interests.
Successfully Challenging The 'Exclusion'
With so much at stake, accepting an insurer's denial can cause catastrophic financial difficulties if a loved one was killed or you were injured by someone's negligence in a motorcycle crash. The good news is that at our firm, we have challenged the "other owned vehicle exclusion" on two occasions in court over the past year and won both cases.
We successfully argued that a person's auto UM/UIM coverage should follow them and not their vehicle, even though they were injured while riding a motorcycle. We secured six-figure awards for both clients. These cases illustrate that it's never in your best interests to accept an insurer's denial of a claim blindly. We also hope that these outcomes encourage other personal injury attorneys to pursue these cases for their injured clients.
Disclaimer:
The answer is intended to be for informational purposes only. It should not be relied on as legal advice, nor construed as a form of attorney-client relationship.
Other answers about motor vehicle accidents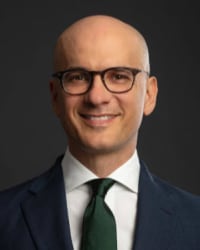 If you have been hurt while riding your bicycle after a collision with a vehicle, you have the same rights as a driver of a vehicle injured in an …Sponsored answer by Joshua C. Cohen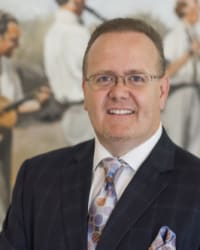 In West Virginia, every driver has a duty to operate their vehicle, truck, car or motorcycle in a reasonably safe manner under the circumstances. …Sponsored answer by Chad S. Lovejoy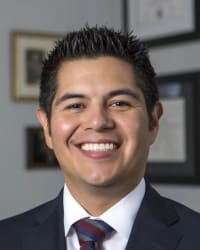 After an auto accident, a good attorney can make a big difference on the amount of compensation you receive. Insurance companies try to pay as little …Sponsored answer by Lawrence Ruiz
Contact me
Required fields are marked with an asterisk (*).
To:

Paul R. Dahlberg
Super Lawyers:

Potential Client Inquiry