What Damages Are Available After A Car Accident In Minnesota?
Sponsored answer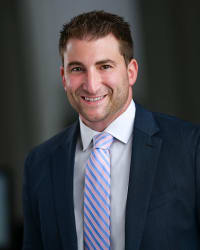 Contact me today
Answer
If you are injured in a motor vehicle accident in Minnesota, you may be eligible to receive payment for medical expenses related to the crash, lost wages if you are unable to work, compensation related to pain and suffering and other "general" damages, as well as the repair or replacement of your vehicle.
Experienced legal guidance is crucial to receiving the compensation you deserve while holding negligent parties accountable. Knowledgeable personal injury attorneys are essential in protecting you from insurance company tactics that seek to deny, reduce or delay benefits.
Understanding Minnesota's No-Fault Accident Insurance
Under Minnesota state law, all drivers must carry at least $40,000 in personal injury protection (PIP) coverage. Half of your PIP insurance pays medical expenses and mileage for driving to and from medical appointments while the other half is for nonmedical costs (i.e., lost wages and/or replacement services). PIP covers all crash victims, regardless of who was at fault.
Filing An Insurance Claim Against a Negligent Driver
In addition to no-fault/PIP coverage, you may be eligible to file a claim against the negligent driver as long as you meet one of the following requirements:
You have medical bills totaling more than $4,000
You suffer a permanent injury, including scarring or disfigurement
You are disabled for 60 days or more after the crash
When filing a claim with the responsible party's insurance, you may be entitled to receive special (economic) and general (noneconomic) damages. Here are examples of what each includes:
Special damages: Current medical expenses, anticipated future medical expenses, lost wages (including future lost income), transportation costs to and from medical treatments and other related expenses.
General damages: Pain and suffering, loss of enjoyment, loss of companionship, loss of consortium, emotional distress and other damages.
Claims are generally paid from the responsible party's auto liability coverage. These policies range from a minimum of $30,000 to $1 million or more. You may need to file a personal injury lawsuit if the negligent party's insurer refuses to evaluate your damages fairly.
What Happens If An Uninsured Or Underinsured Driver Hits You?
Despite Minnesota's mandate that all motorists carry an active auto insurance policy, some motorists do not. According to the Insurance Information Institute, the North Star State falls roughly in the middle of the pack. One out of every 10 motorists on the road is uninsured and one out of every eight drivers is underinsured.
If someone without insurance or with inadequate coverage causes your injuries, your own UM/UIM insurance coverage will kick in to pay expenses up to your policy's limit, with a state minimum of $25,000 per person in UM/UIM coverage.
Steps To Take After An Accident
While Minnesota allows up to six years to commence a personal injury lawsuit, time is of the essence to protect your physical health and financial well-being. Here are actions to take:
Call 911 immediately following a crash as a police report is often crucial to establishing liability in your case.
Exchange contact and insurance information with the other driver(s) involved in the crash.
Take pictures of the accident scene.
Get the names and contact details of anyone who may have witnessed the crash.
Go to the ER, urgent care or your primary physician to get checked out if you feel any symptoms following a crash, even if symptoms do not appears for hours, days or weeks following the collision.
Call your insurance company to report the accident.
Although exchanging information with the other driver and reporting the accident to your insurer is essential, only share basic details with your insurance company. Given the fact that most insurers record telephone conversations, be mindful of your statements over the phone, particularly when speaking with the other party's insurer.
Insurers Are Not "Good Neighbors"
While we all see the sometimes "humorous" TV commercials from insurance companies, the laughs and goodwill disappear when it's time for them to pay benefits to cover your injuries. Their priority is to protect their bottom line and they will do whatever they can to deny, reduce or delay compensation.
Experienced personal injury attorneys understand insurance company tactics. You may receive a call from the negligent driver's insurance company. First, assume they are recording the call. If they ask, don't give them permission. Also, if they ask how you're doing, don't answer. Even saying something as innocent as "I'm OK" could be used against you. Always refer their questions to your lawyer (if you have retained one) and politely end the call.
Avoid sharing anything but basic details of the accident with your own insurance company. There is a chance that your insurer also covers the other driver. While your agent may be "Minnesota nice," they will not make the final call to assess your claim or the compensation you'll receive. Lastly, do not agree to a settlement without having it reviewed by your attorney.
Why Should You Talk To A Lawyer?
First, many experienced car accident attorneys offer free consultations, with no strings attached, to assess your case. Secondly, we work on a contingency fee basis, meaning you pay nothing out of pocket. We only get paid if we win your case.
But mostly, knowledgeable lawyers are well-equipped and experienced at dealing with insurance companies and investigating accident scenes to recover the benefits our clients deserve. We work with experts to confirm fault on the other driver(s) involved as well as to calculate anticipated medical costs, lost income and other future expenses if your injuries require ongoing treatment.
There are no "do-overs" in personal injury claims. You need to get it right the first time because you can't file a second claim if you accept a low-ball offer from an insurer too quickly. Attorneys who are experienced in these cases typically have the necessary financial resources to do what it takes to get maximum compensation, whether it's through negotiation, mediation or in the courtroom.
Disclaimer:
The answer is intended to be for informational purposes only. It should not be relied on as legal advice, nor construed as a form of attorney-client relationship.
Other answers about Motor Vehicle Accidents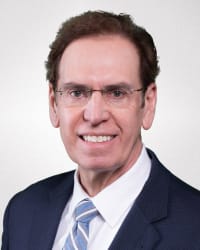 Yes, you need a lawyer. There are some motor vehicle accidents where there is minor damage to the vehicles and limited or no bodily injury to the …Sponsored answer by J. Keith Killian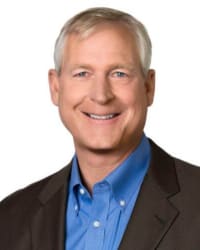 Typically, the first step in preparing to file a lawsuit for personal injuries suffered in a car accident is to obtain a copy of the police report. …Sponsored answer by James P. Larsen
If you were injured in a motor vehicle crash due to someone else's negligence, you might be able to file a personal injury lawsuit as long as you …Sponsored answer by Andrew Lampros
Contact me
Required fields are marked with an asterisk (*).
To:

Chris Vilione
Super Lawyers:

Potential Client Inquiry