How Much Does It Cost To Hire A Car Accident Lawyer In Nevada?
Sponsored answer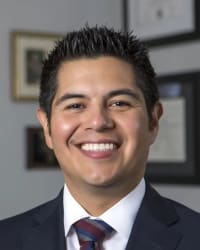 Contact me today
Answer
After an auto accident, a good attorney can make a big difference on the amount of compensation you receive. Insurance companies try to pay as little as they can, so people who hire attorneys to push back tend to receive a good deal more.
But can you afford to hire a good attorney? The answer is, "Yes." This is because personal injury attorneys usually work on a contingency basis. They won't get paid until you get paid. Some may charge for their initial consultations, but many offer free consultations, too.
Your Case Starts With A Consultation
A consultation is your first chance to meet with an attorney and decide if you'll want to work together. Consultations are generally an hour, but some may be shorter. Others may be longer. The important thing is that the attorney wants to use this time to evaluate your case.
Based on the information you present, the attorney will make a decision if they're willing to represent you.
It's also important to note that a consultation is a chance for you to decide if you're comfortable with the attorney. You don't establish an attorney-client relationship or attorney-client privileges just by meeting with a lawyer. You both need to agree to work together, and during the consultation, you both have the opportunity to say, "Yes, let's work together," or to call it off.
Effectively, by the end of the consultation, you'll want to make sure you and your attorney are both on the same page about your case and what's going to happen next.
A Closer Look At Contingency Fees
Some few Nevada injury attorneys might bill hourly, but most, once they agree to represent you, will work for a contingency fee. This is basically a percentage cut of the amount you receive from your eventual settlement or verdict.
Notably, different attorneys can charge different rates, but you want to make sure you understand how they're billing. Some may look like they're offering a discount, charging only a 20% contingency fee, versus the community standard of one-third. However, if you look at the fine print, you'll often see these attorneys only charge a lower rate if they settle within the first 30 days, but that rarely happens. After 30 days go by, their rates go up, and you're no longer paying less than you would with a better attorney.
Additionally, the rates often change when your case goes to trial. The community standard is one-third through settlement and then 40% if it goes to trial. This is largely because trial always involves a measure of risk. It's extra work, and there's the chance you'll get nothing, which would mean the attorney working for you would also get nothing. Of course, it could also result in a bigger verdict.
The truly important thing to understand about contingency fees is that they ensure your lawyer has absolutely every reason to be on your side. No matter what percentage your attorney charges, the more you recover, the more your attorney earns. If you recover nothing, your attorney gets nothing. When your attorney is working on a contingency fee, you can bet your attorney wants you to win.
There's Often More To A Lawsuit Than Lawyer Fees
Notably, you are liable for the costs of your case. These typically don't come into play until litigation, and they may include things such as copies of your medical records, copies of the complaints, depositions and the like. If you're successful, you can recover these costs out of your settlement. Some attorneys might front you the money for your costs, but you will need to repay them when your case wraps up.
On the other hand, if you go into litigation and don't win, you might be liable not only for your costs, but the costs for the other side, as well.
It Can Take Time To Learn The Full Value Of Your Case
One thing to understand, and one reason I believe that you want your attorney billing on a contingency fee instead of hourly, is that it often takes a long time to discover the full value of your claim.
If you're seriously injured, it's going to take you a long time to see how fully you recover and to track those treatment expenses. Those expenses and the degree to which you recover are going to inform any noneconomic damages, such as pain and suffering or a loss of enjoyment.
When you work with an attorney on a contingency basis, you're paying the same percentage if your case closes in three months or three years. But if your attorney charges an hourly rate, you might feel pressured to settle earlier rather than get a better picture of your claim's full value.
Disclaimer:
The answer is intended to be for informational purposes only. It should not be relied on as legal advice, nor construed as a form of attorney-client relationship.
Other answers about motor vehicle accidents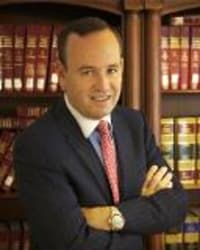 People across Connecticut get into car accidents every day. Some accidents are more serious than others, and sometimes people aren't sure if their …Sponsored answer by James G. Williams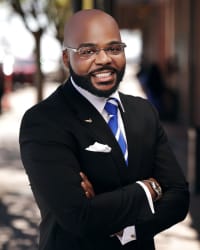 Florida is a no-fault insurance state. In the event of a car accident, your insurance company is required by law to pay no-fault benefits, also known …Sponsored answer by Aaron Watson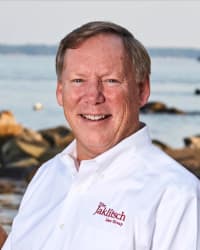 There is a three-year statute of limitations in Maryland – what this means is a lawsuit must be filed within three years of the date of the …Sponsored answer by Richard L. Jaklitsch
Contact me
Required fields are marked with an asterisk (*).
To:

Lawrence Ruiz
Super Lawyers:

Potential Client Inquiry