Why should I hire a lawyer if I am injured in a New Jersey car accident?
Sponsored answer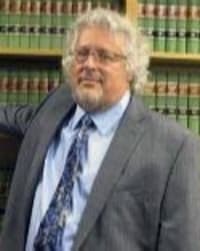 Contact me today
Answer
Today's cars have a number of safety components designed to protect drivers and passengers when accidents occur. Unfortunately, seatbelts, airbags and high-tech features such as automatic braking and lane departure warning systems cannot safeguard us from everything. If you were injured in an accident, or if a loved one has died in a car accident in New Jersey, it is wise to hire a personal injury attorney rather than navigate the legal system and insurance policies alone.
New Jersey has the highest population per square mile of any state in the U.S. New Jersey commuters spend about 264 hours a year traveling to and from work. This large population means there are more cars on the road and more accidents. Each year, there are over 60,000 injury accidents on New Jersey roads, with almost 600 deaths.
If you or someone you love is injured in a car crash, the first thing to do is seek medical attention, of course. After that, it may be in your best interest to hire a lawyer.
How Can A Lawyer Help Me After An accident?
Not every car accident, even those with injuries, requires legal counsel. However, your lawyer could turn out to be your most important ally. A knowledgeable injury attorney can support you, gather evidence, conduct investigations and negotiate on your behalf.
Insurance companies are focused on their profits. This often results in low settlement offers or the denial of legitimate claims. If this occurs, it is necessary to pursue fair compensation through a lawsuit. An experienced personal injury lawyer will review the facts of your case and advocate on your behalf.
Insurance companies employ lawyers who deal with injury claims every day. You need someone in your corner who is equally familiar with these cases and who will stand up to insurance companies. Most injury lawyers work on a contingency fee basis, which means they only get paid if they help recover compensation for their client. Typically, this is a percentage of the amount recovered.
PROMPT ACTION IS IMPORTANT
The statute of limitations to file car accident cases in New Jersey is two years. It is also important to enlist legal counsel promptly following an accident in order to preserve important evidence and interview witnesses while the details of the accident are still fresh in their memory.
If you were partially at fault for an accident, you may still be able to recover damages. If your fault is determined to be 50 percent or less, you can be compensated up to the percentage of your fault. For example, if you suffered $100,000 in losses and you were 10 percent at fault, you can recover 90 percent of the damages ($90,000).
An experienced personal injury lawyer can guide you through New Jersey's complicated state laws, limitations, rules and insurance requirements. Your attorney can help with research, evidence collection and negotiations with the insurance companies. If you suffered an injury or if a loved one was killed in a New Jersey motor vehicle accident, an attorney can work with you to get the best outcome possible.
Disclaimer:
The answer is intended to be for informational purposes only. It should not be relied on as legal advice, nor construed as a form of attorney-client relationship.
Disclosure:
No aspect of this advertisement has been approved by the Supreme Court of New Jersey. Please visit the Super Lawyers Selection Process for a detailed description of the Super Lawyers selection methodology.
Other answers about Motor Vehicle Accidents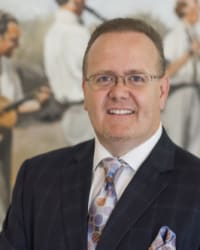 In West Virginia, every driver has a duty to operate their vehicle, truck, car or motorcycle in a reasonably safe manner under the circumstances. …Sponsored answer by Chad S. Lovejoy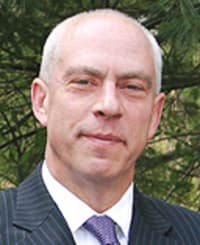 When it comes to auto accidents, the threshold for bringing a case is very specific. You may only bring a case if you have a serious injury as …Sponsored answer by Marty Rutberg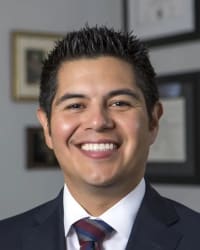 After an auto accident, a good attorney can make a big difference on the amount of compensation you receive. Insurance companies try to pay as little …Sponsored answer by Lawrence Ruiz
Contact me
Required fields are marked with an asterisk (*).
To:

Gary D. Ginsberg
Super Lawyers:

Potential Client Inquiry