How Do I Win My Case After A Car Accident In New York?
Sponsored answer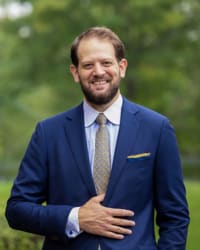 Contact me today
Answer
The first thing to know about car accident cases in New York is that very few actually proceed all the way to trial. Roughly 95% of all New York auto accident cases settle before, during or immediately after the discovery period. This is when both sides have a chance to review all the evidence ahead of a trial.
This said, it is important to understand that a car accident case is a lengthy, complicated process. Throughout this process, there are many things that you and your attorney can do to make your case as strong as possible. It is just as important to understand and avoid the actions that could harm your case.
How You Can Strengthen Your Case
Immediately after the accident, you should contact the police so they can draft a report. Do not offer statements about the accident to anyone other than the police. This includes the other people involved in the accident.
As soon as possible, you must seek medical attention. You should never delay seeking medical attention. Delays may allow your condition to worsen, and the insurance companies and the other driver will use any delay as a reason to minimize your injuries or question their origin.
If you believe you are injured, do not refuse an ambulance. New York's no-fault insurance will pay for your ambulance and your initial medical treatment. It covers these things up to $50,000, so you should never be afraid to seek and accept the medical attention you need. Refusing or delaying medical services will damage your claim.
The next thing to do is consult with an experienced personal injury attorney. Consultations about car accidents are typically free. You have nothing to lose by contacting an attorney to discuss your rights, but you could lose a lot if you choose not to work with an attorney.
The full recovery process is complicated, and if you let the insurance resolve it for you, instead of an attorney, they will resolve the process to their benefit. Insurance companies make their money by paying as little as they can. Personal injury attorneys make their money by forcing insurance companies to pay you what they actually owe.
How Your Attorney Can Strengthen Your Case
There are several key ways that your attorney can push back against the insurance companies. They will:
Guide you through the process
Gather supporting evidence
Examine the insurance details
Look for other parties to sue
Prepare your case for negotiations or trial
The rules for New York's no-fault insurance can confuse many people. To these, you can add the fact that you have a very short window of time to file a claim if your accident involves state entities or municipalities. In these cases, you don't have the standard three-year statute of limitations. You have 90 days. So, it's important to work with an attorney who understands the rules, and the sooner you do, the better.
Victims who work with attorneys early are often able to benefit from the use of a demand letter. This is a letter crafted by the attorney. It addresses the insurance company and lays out all the elements of the case, why the other driver was at fault, the nature of your injuries, the damages you've suffered and a demand for settlement. The use of a demand letter often allows attorneys to resolve cases in a matter of months. On the other hand, cases that need to go through New York's court system can take up to three years to resolve.
Evidence is critical. You will have a chance to tell your attorney about the accident, what happened and who was involved. Then your attorney will look for additional evidence. This may include photos you took, any surveillance video footage, the police report, witnesses and more.
In addition to gathering evidence, your attorney will reach out to the insurance companies and see what lines of coverage might apply. Specifically, you want to know if the other driver has insurance, exactly how much coverage they have and whether they have any excess lines of coverage. In some cases, drivers may have a liability policy for their vehicle and a separate umbrella policy that covers their general negligence in all facets of their life and that can potentially apply to an auto accident. Your own policy might also come into play. Many people carry supplementary underinsured motorist coverage, or SUM for short. This provides coverage if other drivers injure you over and above the limits of their policies.
An experienced attorney will also check if any other parties might have been at fault. Was the driver of the other vehicle conducting business? If so, you may be able to sue the employer, who will typically have a general commercial insurance policy.
In New York, one of the keys to preparing a case for negotiations or trial is proving the severity of your injuries. The no-fault insurance laws mean you can safely expect immediate medical coverage up to $50,000. However, they also mean that you have crossed a certain threshold to sue anyone. You have to show that your injury is "serious."
Some injuries are clearly serious. A broken bone, the loss of a limb or permanent and severe scarring all qualify immediately. Other serious injuries are less immediately obvious. A spinal injury, for instance, might not result in a fracture, but it might still cause multiple disc herniations, lumbar strain and pain. In these cases, your attorney will help you gather the evidence and documentation you need to show these meet the state's definition of "serious" injury.
How You Can Hurt Your Case
You can hurt your case by failing to take the steps listed earlier. You can also hurt your case by talking to the other driver's insurance company.
The other driver's insurance company will most likely reach out to you shortly after the accident. Do not respond. The caller is not your friend. The people who make these calls are very good at getting you to talk and keeping you on the phone, but their goal is to get you to say something that they can use against you. The whole purpose of their call is to reduce the amount of money they may have to pay.
The proper way to respond to the other driver's insurance company is to tell them that you are retaining an attorney. Tell them that your attorney will be in touch. Then hang up. You might worry that it feels rude, but it is okay to protect your rights.
Understand The Process
You have likely seen the big billboards and commercials that some attorneys use to advertise. One thing these advertisements never make clear is that you have to go through a whole process to file a claim. It helps to understand the process. A good attorney won't leave you guessing after any given step.
You won't send out a demand letter and then spend three days without a call, wondering, "What next?" A good attorney will make sure you understand exactly where you are and where you're going. If you understand the whole process, you're more likely to do things right and less likely to make damaging mistakes.
Disclaimer:
The answer is intended to be for informational purposes only. It should not be relied on as legal advice, nor construed as a form of attorney-client relationship.
Other answers about Motor Vehicle Accidents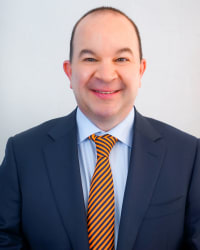 Car accidents can result in losses that last for years after they occur. Those involved may suffer injuries that require regular examinations and …Sponsored answer by Jason Tremont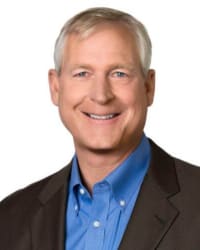 Typically, the first step in preparing to file a lawsuit for personal injuries suffered in a car accident is to obtain a copy of the police report. …Sponsored answer by James P. Larsen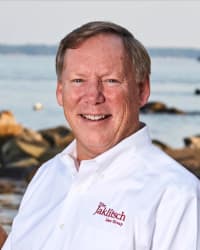 Yes! The insurance company has a lawyer, and you should not fight them alone. The insurance company has one goal in mind – to get off as cheaply as …Sponsored answer by Richard L. Jaklitsch
Contact me
Required fields are marked with an asterisk (*).
To:

Daniel S. L. Rubin
Super Lawyers:

Potential Client Inquiry