Why should I hire a local Tennessee car wreck attorney?
Sponsored answer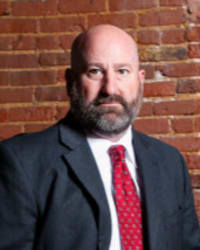 Contact me today
Answer
There are certain advantages to using a local attorney if you are involved in a motor vehicle accident. The first advantage is that you can usually get in right away. The second advantage is that local attorneys know the local courts. Third, local attorneys regularly work with physicians who understand the types of injuries people suffer in motor vehicle accidents. Typically this group of physicians is also available on short notice. But perhaps the most important advantage of working with a local firm is that smaller, local firms offer the kind of invested, personal attention that — more often than not — big city firms just can't.
Know The Steps To Take After An Accident
1.    The most important thing to do is to seek appropriate medical treatment.
2.    Next, assuming your vehicle is insured, contact your insurance carrier to get the vehicle fixed.
3.    Do not rely on the other person's insurance to do this, because in these cases the other insurance company will tend to drag its feet.
4.    If approached by an insurance adjuster who wants to take a statement, hold off. You may still be in shock or on medications that leave you fuzzy. Wait until you are clear headed and have had the chance to get your thoughts together. Adjusters do this for a living and in some cases may be laying traps.
5.    Protect yourself: work with someone who knows the law and is working solely as your advocate. This person (typically an attorney) can give you the advice you need to know where you stand.
How Family Members Can Help
A car accident can leave injuries both seen and unseen. If you are a family member try to provide a buffer between the insurance companies and your loved one. Assist the injured person in getting back and forth to medical treatments. It can be difficult to get to medical appointments with a car that is torn up. Provide emotional support through the adversity. Understand that sometimes the injured person might be afraid to drive or even be in a car again.
How Insurance Company Adjusters Operate
You may have been told that all insurance adjusters lie or are manipulative. This is not always the case. The insurance adjuster you work with may be telling you the facts. But the insurance adjuster works for the insurance company, not you. He or she will try to get the best deal for the insurance company, meaning he or she is interested in settling a claim as quickly and cheaply as possible. It is important not to accept an offer before you know what your total medical bills are. You may have to miss work (and lose income) and have a $1,500 medical bill for the ER alone. Do not accept a lowball offer before you have a concrete diagnosis.
Be Patient
Don't get in a big hurry to settle your claim. Don't give in to an insurance adjuster's pressure. Especially with car wrecks it's important to wait six months to a year. This time frame will allow you to fully understand the extent of your injuries, the treatment you need and the cost of that treatment, and the amount of property (car) damage and replacement value.
Disclaimer:
The answer is intended to be for informational purposes only. It should not be relied on as legal advice, nor construed as a form of attorney-client relationship.
Other answers about Motor Vehicle Accidents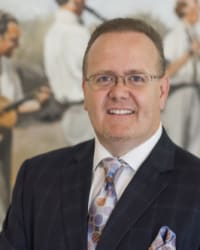 In West Virginia, every driver has a duty to operate their vehicle, truck, car or motorcycle in a reasonably safe manner under the circumstances. …Sponsored answer by Chad S. Lovejoy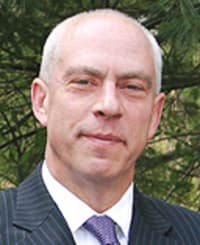 When it comes to auto accidents, the threshold for bringing a case is very specific. You may only bring a case if you have a serious injury as …Sponsored answer by Marty Rutberg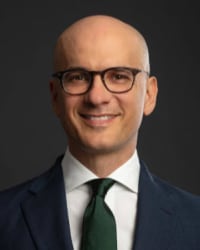 If you have been hurt while riding your bicycle after a collision with a vehicle, you have the same rights as a driver of a vehicle injured in an …Sponsored answer by Joshua C. Cohen
Contact me
Required fields are marked with an asterisk (*).
To:

Jeffrey (Jeff) P. Boyd
Super Lawyers:

Potential Client Inquiry