How is fault determined in West Virginia traffic accidents?
Sponsored answer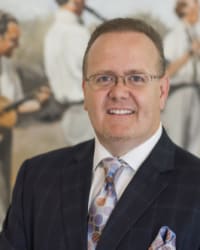 Contact me today
Answer
In West Virginia, every driver has a duty to operate their vehicle, truck, car or motorcycle in a reasonably safe manner under the circumstances. This includes an obligation or duty to comply with all traffic laws, including state laws and city ordinances. When looking at fault for a car accident, West Virginia law uses a modified comparative negligence method. This means that the fault of everyone involved in an accident is compared to each other. At trial, a jury would look at the accident and look at the facts and decide how much each party is responsible for the accident by percentage. We recommend you have an experienced personal injury attorney representing you to help you make a strong case regarding fault.
For example, let's say I run a red light but you were speeding and we end up in an accident. A jury may determine that I am 80 percent at fault and you are 20 percent at fault. You could only collect 80 percent of the damages you suffered because the court will reduce them by the amount of fault assessed to you. This is how it works legally in West Virginia.
The Importance Of Your Traffic Crash Report
Practically speaking, one of the most important aspects in a vehicle accident is the West Virginia Uniform Traffic Crash Report. Every city, county and state officer uses this standardized form and fills it out after an accident. An important reason people need a lawyer after an accident is so that the lawyer can quickly secure that report from the officer or agency investigating the collision.
Your lawyer can immediately dig down into the meat of the report. Important items listed in the report that we often look for include:
Witnesses — we need to interview while their memories are fresh.
Investigating officer — we can interview this person to see if there are things they didn't include in the report.
The officer's conclusions about the investigation — such as a determination about who did or didn't operate their vehicle properly.
Photos or vides of the accident or accident scene — these can shed light on what happened or show the extent of damage.
All these factors can help a jury weigh how much each side was at fault.
What You Can Do If The Report Contains An Error
Unfortunately, these reports do sometimes contain errors. The sooner you hire a lawyer to assist with your case, the sooner your lawyer can gather evidence needed to clear up errors and establish who was at fault. Sometimes they can get to the scene and investigate on their own, take videos and photos and look at the vehicles involved before they are salvaged. We recommend you hire an attorney as early in your case as possible.
For example, we often use experts like an accident reconstructionist or engineer to help us evaluate a case. But most people don't realize how quickly the evidence, such as marks and debris on the road, can disappear. This evidence may have helped to establish fault. People often call us a year after an accident, but in those cases, we only have the officer's investigation and report, including their initial determination regarding fault. The original evidence is no longer current, and we can't go to the scene and investigate.
Fighting The Insurance Company
Rest assured that the auto insurance company is calling witnesses, ordering photos and investigating on their own immediately after the accident. The insurance company will pretend to be on your side after an accident, but don't be fooled. They are not on your side. They are looking for ways to deny or reduce any claim they pay you. One way they can do that is to place the blame on you for the accident.
Your best option for fighting the insurance company is to hire a skilled personal injury attorney who will push for the compensation you deserve. While the insurance company has no obligation to look out for your best interest, your attorney will. Your attorney will also compile your legal case to put the blame where it belongs — on the person who caused your injuries.
Disclaimer:
The answer is intended to be for informational purposes only. It should not be relied on as legal advice, nor construed as a form of attorney-client relationship.
Other answers about Motor Vehicle Accidents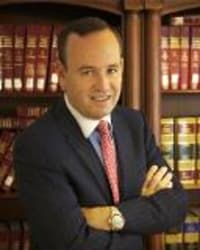 People across Connecticut get into car accidents every day. Some accidents are more serious than others, and sometimes people aren't sure if their …Sponsored answer by James G. Williams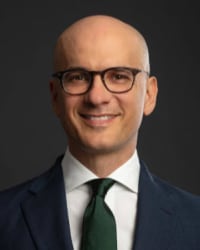 If you have been hurt while riding your bicycle after a collision with a vehicle, you have the same rights as a driver of a vehicle injured in an …Sponsored answer by Joshua C. Cohen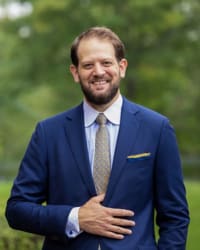 The first thing to know about car accident cases in New York is that very few actually proceed all the way to trial. Roughly 95% of all New York auto …Sponsored answer by Daniel S. L. Rubin
Contact me
Required fields are marked with an asterisk (*).
To:

Chad S. Lovejoy
Super Lawyers:

Potential Client Inquiry