Question
What should I do to prepare for divorce in New Jersey?
Sponsored Answer
Answer
If you have made the decision after much careful thought and want to find out about how divorce works, you've come to the right place.
With the right help, you will be able to make decisions that will enable you to be legally and physically separated from your spouse. All marital assets will have to be inventoried before we can decide the best division for both parties. If you have minor children, we will have to begin thinking about how to create schedules for allocating parenting time. If you are comfortable thinking about what you want in these areas, then you are most likely ready to take the next steps before filing for divorce.
Once you feel emotionally ready for divorce, you will want to gather your financial information, if possible. If you don't have any information, do not worry. Ultimately, we will go through a process that requires that information to be provided to all parties. This can cover a wide spectrum of income, investments, debts and property that have been acquired during your marriage. If readily available, some items you'll want to have include:
W-2 statements for both of you
Recent pay stubs
State and federal joint or individual income tax returns
Business income tax returns
Monthly/quarterly statements for any financial accounts owned by you, your spouse or jointly
Statements for all outstanding debts, including credit cards, student loans, unpaid medical bills, vehicle loans or leases and any other. 
If you are unable to locate all these statements, do not be concerned. This also applies if you do not feel safe looking for them. If you wonder if your spouse is hiding assets from you, we can also investigate that concern. There will be a discovery phase after the divorce filing when your attorney can research either the possibility of hidden or omitted accounts or other kinds of income and money.
In terms of expenses, remember essential but less obvious items like commuting tolls or fuel costs, mobile phone costs, your children's school-related expenses, clothing, shoes, home repairs and pet care.
While you are gathering financial information, it is a good time to gather vital documents you will need after the divorce process has started. Find a secure, safe place where you can store the following:
Tax returns
Life insurance documents
Children's passports
At this point, it is a good idea to make an appointment with a family law attorney. New Jersey is one of several states that require couples to attempt to create a divorce settlement while in litigation. Mediation is often used, so look for a lawyer who has significant experience in divorce cases. You will also want to ask about their prior experience in family law. Understand that 98 percent of all divorce cases in New Jersey are settled and not tried. A skilled divorce lawyer can provide you with an honest assessment of your situation and how your divorce is likely to play out. You do not have to tell your spouse you are making this appointment. It is important to understand what your life after divorce could look like before you file, and exploring this on your own with an attorney is a step on the path of living your life after the marriage is dissolved.
Disclaimer: The answer is intended to be for informational purposes only. It should not be relied on as legal advice, nor construed as a form of attorney-client relationship.
Disclosure: No aspect of this advertisement has been approved by the Supreme Court of New Jersey. Please visit the Super Lawyers Selection Process for a detailed description of the Super Lawyers selection methodology.
Other Answers About Divorce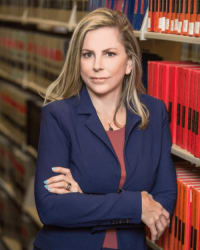 Domestic violence cases often begin as mild arguments between spouses, partners or family members, which quickly …
Sponsored answer by Stuart Skok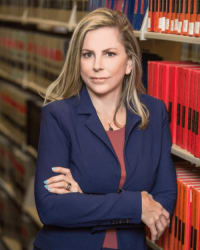 It is possible for one parent to receive sole custody in Maryland, but it is unlikely in most cases. Courts …
Sponsored answer by Stuart Skok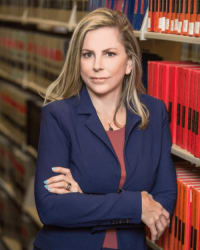 The Old Line State recognizes two types of divorces – limited and absolute. Limited divorces are similar to …
Sponsored answer by Stuart Skok
To: Melinda L. Singer
Super Lawyers: Potential Client Inquiry
Required fields are marked with an asterisk (*).
Disclaimer:
The information contained in this web site is intended to convey general information. It should not be construed as legal advice or opinion. It is not an offer to represent you, nor is it intended to create an attorney-client relationship. The use of the internet or this contact form for communication is not necessarily a secure environment. Contacting a lawyer or law firm email through this service will not create an attorney-client relationship, and information will not necessarily be treated as privileged or confidential.