Question
What Options Do New Jersey Landlords Have In Light Of Eviction Bans?
Sponsored Answer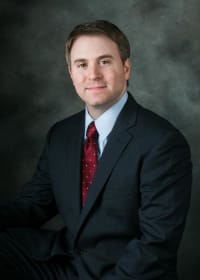 Answer
The answer to this question depends on where your property is located in New Jersey. There are both federal and state moratoriums at play, and each county implements them differently. In most counties, a landlord can file and process a nonpayment eviction complaint with the civil clerk, but a trial would not be scheduled until the following events occur:
It doesn't pay to wait

Some landlords with tenants who have stopped paying rent are reluctant to file an eviction because they do not want to incur additional costs. However, it is important to remember that the courts take up eviction cases on a first-come, first-served basis. The longer landlords wait to file an eviction, the farther back in line they get, and the more months they will have to endure without rent payments. Furthermore, the legal fees associated with eviction pale in comparison to the monthly rent a landlord stands to lose from a tenant who is not paying. 
Filing an eviction can lead to resolution

Even though trials cannot be scheduled, there is still tremendous value to filing an eviction complaint as soon as possible. When a complaint is filed and the tenant is served an eviction summons for failure to pay rent, they ultimately have two choices:
Pay all unpaid rent plus the landlord's attorney fees to stay at the property
Leave the property 
Filing an eviction motivates all parties to discuss options and possible resolutions. Certain counties are scheduling virtual settlement conferences and allowing all parties to seek a reasonable resolution. Without a filed complaint, a landlord is unable to avail themselves to these opportunities.
Tenant assistance programs

Once an eviction is filed, your tenant may be eligible for various assistance programs. An attorney can help keep track of these programs and make sure both landlords and their tenants are aware that this help may be available. A tenant who receives assistance may be able to buy themselves the time they need to get back on their feet and provide much-needed repayment to the landlord. However, these programs often target tenants who are between one to three months behind on their rent. Those who have been unable to pay for more than three months are less likely to receive assistance. It is in these cases where proceeding with the eviction becomes the next best step for landlords. Unfortunately, landlords who are reluctant to file an eviction should remember there are no mortgage assistance programs when tenants stop paying. The mortgage and property taxes are still due no matter what. In many cases, eviction may be the only way to remove nonpaying tenants and replace them with ones who can pay.

Doing it yourself can backfire

While it is technically possible for landlords to evict tenants without the help of an attorney, it is not advisable. Landlords who make mistakes with the paperwork will get sent to the back of the line, which means losing more time and rent payments. There are nuances involved in filing evictions, and it is all too easy to make a mistake and be back at square one. When you work with an attorney, they can keep track of the status of state and federal moratoriums, tenant assistance programs, filing requirements and everything else needed in the eviction process. Working with an attorney in this capacity saves landlords time, money, energy and stress.
Disclaimer: The answer is intended to be for informational purposes only. It should not be relied on as legal advice, nor construed as a form of attorney-client relationship.
Disclosure: No aspect of this advertisement has been approved by the Supreme Court of New Jersey. Please visit the Super Lawyers Selection Process for a detailed description of the Super Lawyers selection methodology.
Other Answers About Landlord/Tenant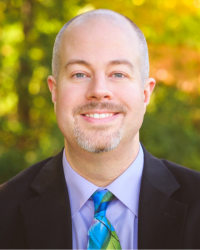 A tenant causing problems for your association can seriously damage neighborhood culture and association rapport. …
Sponsored answer by Adam Randall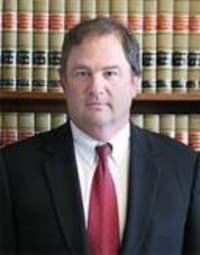 Having to evict a business tenant to free up your property, for whatever reason, is never a delicate matter. But …
Sponsored answer by Daniel L. Goodkin
To: Matthew Robinson
Super Lawyers: Potential Client Inquiry
Required fields are marked with an asterisk (*).
Disclaimer:
The information contained in this web site is intended to convey general information. It should not be construed as legal advice or opinion. It is not an offer to represent you, nor is it intended to create an attorney-client relationship. The use of the internet or this contact form for communication is not necessarily a secure environment. Contacting a lawyer or law firm email through this service will not create an attorney-client relationship, and information will not necessarily be treated as privileged or confidential.