Question
What are the main causes of birth injuries during the labor and delivery process in New Mexico?
Sponsored Answer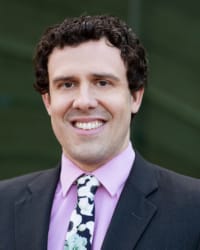 Answer
While the delivery room might bring heightened stress, many soon to be parents assume that the delivery process will be relatively risk-free. Unfortunately, it's not! While a delivery room may have veteran medical personnel, there is still room for mistakes. In fact, one of the most dangerous times in a person's life is during the process by which she/he first comes into the world.
When mistakes come to pass in the delivery room, birth injuries can be the result. Birth injuries are unfortunately prevalent, and in far too many cases, families don't discover the full range of injury until after they contact an attorney. Being aware of the causes of birth injuries might just prevent them from happening come delivery day. 
Misuse of Pitocin:
Pitocin is a medication that is supposed to help the delivery along. It can help start labor or make contractions during labor stronger, which sounds like a great thing, right? Well, improper use of this medicine can bring too much of a good thing, speeding up contractions. And during labor, babies rely on the time in between these contractions to get reoxygenated blood to their brain and other organs. When contractions come too quickly, their oxygen supply dips. And with that comes brain damage.
What's more, when a birth canal is too small, the extra push that Pitocin brings to the table might actually be dangerous, causing shoulder dystocia. 
Shoulder dystocia:
Sometimes during a delivery, a baby's head will come out, but the shoulder will get stuck under the mom's pubic bone. This leads to brachial plexus injury or brain damage. 
Brachial plexus injury:
This injury occurs when the nerves of the baby's spinal cord are overstretched or torn. This can leave the child without function of their arm(s) and or hand(s). This injury can be temporary or permanent.
If it becomes permanent it is because the delivering provider pulled too hard on the baby's head when the shoulder was stuck. If the shoulder is stuck for too long the baby won't get enough oxygen, which causes permanent brain damage.
A permanent brachial plexus injury takes on the name Erb's Palsy or Klumpke Palsy. 
Misuse of vacuum or forceps
Delivery providers will use a vacuum and/or forceps to pull a baby from the birth canal. Misuse of these tools can cause permanent brain injury from trauma or bleeding, and/or spinal cord injury.
Not enough oxygen:
In delivery rooms there is a tool called the fetal heart rate monitor. This lets the doctors and nurses know if the baby is getting enough oxygen during labor. If they aren't paying close enough attention to it, or if they don't know how to read it, all the warning signs may be going out without anyone to attend to it. If a baby does not get enough oxygen during labor and delivery, permanent brain damage can happen. Permanent brain damage brings on Cerebral Palsy or Hypoxic Ischemic Encephalopathy. 
Umbilical cord "accident"
Babies receive oxygen through the umbilical cord.  So, if the baby's umbilical cord gets squished, the baby can suffer permanent brain injury from insufficient oxygen. If the cord wraps around the baby's neck or body, this can also prevent the baby from getting enough oxygen during labor and delivery. As mentioned above, the fetal heart rate monitoring strip can show the doctors and nurses if the baby's umbilical cord is being squished. 
After a birth, if a baby didn't get enough oxygen, "head cooling" might be used. If a diagnosis comes back of cerebral palsy or hypoxic ischemic encephalopathy, insufficient oxygen is likely the reason. 
While the emotions of the day may be overwhelming, many expecting parents assume that the delivery process will be a risk-free process. Unfortunately, whether it be a lack of training, misuse of tools or medicine, etcetera, there are too many reasons why a birth could go wrong and yield a birth injury. Getting in touch with a lawyer who handles birth injury cases. can be a very useful tool when it comes to fighting back against these delivery room errors.
Disclaimer: The answer is intended to be for informational purposes only. It should not be relied on as legal advice, nor construed as a form of attorney-client relationship.
Other Answers By Thomas Wood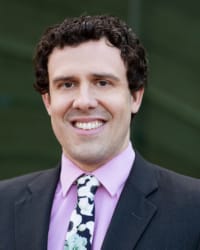 While you may have not heard of sepsis, it's certainly gained itself a reputation. Sepsis is the number one …
Sponsored answer by Thomas Wood
Other Answers About Brain Injury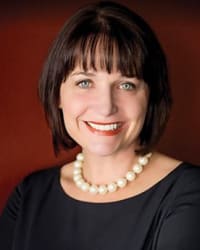 Yes, you can sue for recovery after an accident causes a brain injury. Brain injuries often have serious long-term …
Sponsored answer by Kari J. Hanratty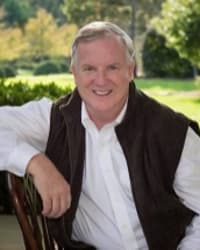 A traumatic brain injury is any diagnosed injury to the brain, which is caused by an external force to the head. …
Sponsored answer by Bob Cheeley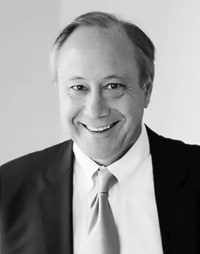 Traumatic brain injuries can result in serious, long-term suffering and high costs to you and your family. If you …
Sponsored answer by James A. Goldstein
To: Thomas Wood
Super Lawyers: Potential Client Inquiry
Required fields are marked with an asterisk (*).
Disclaimer:
The information contained in this web site is intended to convey general information. It should not be construed as legal advice or opinion. It is not an offer to represent you, nor is it intended to create an attorney-client relationship. The use of the internet or this contact form for communication is not necessarily a secure environment. Contacting a lawyer or law firm email through this service will not create an attorney-client relationship, and information will not necessarily be treated as privileged or confidential.