Question
What Steps Should I Take If I'm Hurt In A Car Wreck In New Mexico?
Sponsored Answer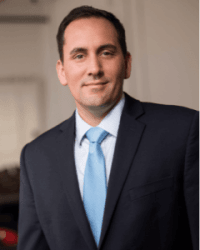 Answer
Each year, thousands of New Mexico residents are injured in crashes involving passenger cars, semitrucks and other types of motor vehicles. Frequently, their injuries result from willful negligence or the outright recklessness of others.
If you are hurt as a result of someone else's carelessness, you deserve compensation for medical bills and other losses you suffer. However, insurance companies will make it as difficult as possible to receive everything you deserve. That's why it's crucial to take several protective steps.
Actions To Take Immediately After A Wreck
Despite the severity of the crash, you are likely to be disoriented in the aftermath. However, try to remain calm and take these steps at the scene:
Call the police, or 911 if you or anyone else is hurt
Do not admit guilt or offer any guesses about what happened
Take photos of the crash scene and document damage to vehicles as well as skid marks or other evidence
Get the names and contact information for any witnesses you talk to at the scene
Exchange insurance information with the other driver or drivers
Be honest and cooperate with the police, and let them know if you are hurt or talked to witnesses
Alert your insurance company, and answer their questions
Do not speak to the other party's insurance company
Report Any Injuries And Get Prompt Medical Attention
Even if you don't need to be transported by ambulance to an emergency room or hospital, many injuries can result in long-lasting and expensive treatments if you ignore symptoms. Moreover, failing to document those injuries right from the start could limit your ability to collect damages later on. You have three years to file a lawsuit in New Mexico, so it's crucial that you understand the full extent of your injuries before taking action.
Insurance companies will look for gaps in treatment as a way to deny claims or minimize payments. If you are hurt, see a doctor as soon as possible and accurately describe how you feel. Back and head injuries may not seem serious at the beginning but can result in devastating, and sometimes deadly, complications later on if they are left untreated.
Avoid Communicating With The "Other" Insurance Company
While you are obligated to talk to your own insurer, avoid any contact with insurance companies for others involved in the crash. Instead, direct them to your personal injury attorney, who is knowledgeable about strategies they use to deny your claim or reduce damage awards to protect their own bottom line.
Your attorney has the experience of dealing with these companies and will fight to see that you receive the compensation you are owed. Your lawyer understands that many insurers look for a quick resolution and will offer to pay your medical expenses plus a little extra just to reduce their exposure for higher judgments.
What Damages Am I Eligible To Receive?
Your lawyer will fight for your rights to receive all the compensation for which you are entitled. Even if another party accepts responsibility for the crash, their insurers can refuse to pay. Your attorney will work to hold them accountable, even if that means taking them to court. You can be compensated for:
Past and future medical costs
Lost earnings
Long-term disability
Pain and suffering
Loss of life enjoyment
Scarring, disfigurement or deformity
Damage to your vehicle
How Do I Select An Attorney?
Stay away from lawyers who call you out of the blue and offer to represent you, especially if you have never spoken to them before. Such actions are unethical, and most will not have your best interests at heart. Some will look for a quick settlement, and if that doesn't happen, they will farm your case out to someone else.
Look for an attorney who is accessible from day one and takes immediate steps to preserve evidence and reconstruct accident scenes, while taking other actions, such as securing video from convenience stores and other businesses surrounding the scene of the accident. A lawyer who is unafraid to take your case to trial can help you achieve the best possible outcome.
Disclaimer: The answer is intended to be for informational purposes only. It should not be relied on as legal advice, nor construed as a form of attorney-client relationship.
Other Answers By James D. Tawney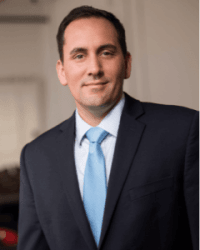 When a loved one dies unexpectedly, family members deal with the overwhelming grief that follows. And, when their …
Sponsored answer by James D. Tawney
Other Answers About Motor Vehicle Accidents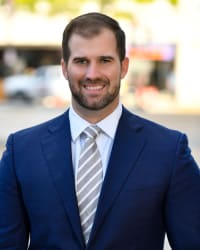 The aftermath of a car accident can feel chaotic. Here are some important things to do to protect yourself after a …
Sponsored answer by Vincent P. Scallan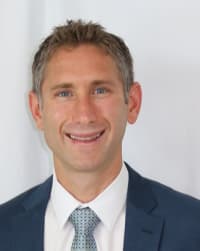 Responsibility is in short supply on Florida's roads. In 2021, the Orlando Sentinel reported that more than …
Sponsored answer by Preston Scheiner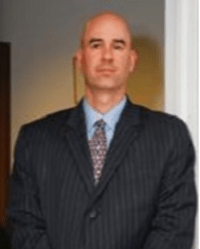 The first and most important thing you need to understand after a motor vehicle accident is that the opposing …
Sponsored answer by Eugene L. Souder, Jr.
To: James D. Tawney
Super Lawyers: Potential Client Inquiry
Required fields are marked with an asterisk (*).
Disclaimer:
The information contained in this web site is intended to convey general information. It should not be construed as legal advice or opinion. It is not an offer to represent you, nor is it intended to create an attorney-client relationship. The use of the internet or this contact form for communication is not necessarily a secure environment. Contacting a lawyer or law firm email through this service will not create an attorney-client relationship, and information will not necessarily be treated as privileged or confidential.