Question
What is the best way to determine whether my New York doctor or hospital caused brain damage to my child during childbirth?
Sponsored Answer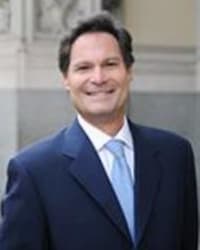 Answer
If your baby was born with brain damage and you suspect that errors by the doctor or other medical staff caused it, you naturally want to find out. Doctors are intent on protecting their reputation, as are hospital administrators. A hospital does not want to be saddled with the expense of providing a lifetime of extra care that a child with special needs may require. Thus, getting straightforward answers to your questions can be challenging. 
Retaining an injury attorney with extensive experience in medical malpractice is one of the best ways to determine what happened to your child. The smallest mistake during delivery or prior to delivery can result in a serious and permanent injury. If an attorney determines that one or more errors by medical personnel did play a role in your child's birth injury, you may wish to pursue fair financial compensation for the child's subsequent medical treatment and other expenses. 
Often, some of the most important evidence in birth injury litigation are the medical records for both mother and child. These records can be collected even before the start of a lawsuit and must be examined by knowledgeable lawyers. Medical malpractice lawyers frequently use doctors as expert witnesses to review the records for signs of negligence before or during delivery. One of the attorneys at Paul B. Weitz & Associates, PC, is also a doctor, so we can accomplish a lot of this review in-house. 
Signs That Medical Malpractice Caused your infant's Brain Damage
Once the mother has gone into labor, it is the obstetrician's responsibility to monitor them for fetal distress. Lack of oxygen (called hypoxia or birth asphyxia) is one of the most important things the doctor should watch for because it can lead to hypoxic-ischemic encephalopathy (HIE), which is a form of brain damage. If records show that the doctors and nurses were not closely monitoring the infant's oxygen levels during labor, that could indicate the medical team failed to give the mother and the baby proper attention. 
Even if the team properly monitored the infant for signs of oxygen deprivation, brain damage could still result if the doctor delays in taking appropriate action. Fetal distress should cause the doctor to consider accelerating delivery, possibly by performing a cesarean section (C-section). Hesitating when prompt action could have prevented brain damage to the baby could be medical negligence. 
If the baby was born with brain damage because of oxygen deprivation in utero, the medical records will indicate this in reporting of the fetal blood's pH level, through Apgar test scores and other test results. However, the medical professionals that prepared these records may have avoided directly mentioning brain damage caused by lack of oxygen. Thus, it can take careful examination by medical experts to determine what happened and refute potential claims that the child's brain injury was unavoidable or caused by factors other than negligence. 
Once it is determined how your infant's injury occurred, an experienced personal injury lawyer will act promptly to begin pursuing maximum compensation. Your child could require intensive medical attention, as well as help with basic functioning, for the rest of his or her life. Any medical professionals or facilities who negligently allowed your baby's brain damage to occur are liable for those expenses under New York law.
Maximizing Your Compensation
If your newborn was injured by a doctor's or hospital's malpractice, you may be entitled to compensation to cover ongoing medical or custodial care.  Paul B. Weitz has the track-record of obtaining some of the New York's largest medical malpractice verdicts and settlements.  Our experienced law firm has the resources and knowledge to help you and your family seek the maximize your compensation you deserve while providing the advice and guidance you need.
Disclaimer: The answer is intended to be for informational purposes only. It should not be relied on as legal advice, nor construed as a form of attorney-client relationship.
Other Answers By Paul B. Weitz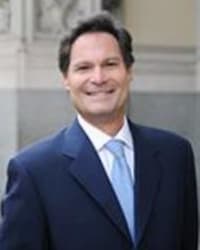 Every medical malpractice lawyer has his or her own style, but certain traits are necessary if you want a fair …
Sponsored answer by Paul B. Weitz
Other Answers About Birth Injury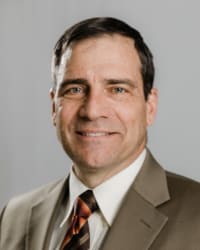 Yes. Attorneys who handle birth injury cases recognize that new parents are often financially devastated by the …
Sponsored answer by Stephen A. Markey, III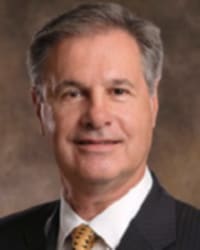 The effects of medical malpractice are often devastating. That's especially true when the victim is a baby …
Sponsored answer by Chris T. Nolan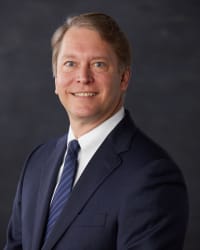 You only get one brain for your entire life. Brain injuries can result in lifelong complications, changing a …
Sponsored answer by Stephen R. Chance
To: Paul B. Weitz
Super Lawyers: Potential Client Inquiry
Required fields are marked with an asterisk (*).
Disclaimer:
The information contained in this web site is intended to convey general information. It should not be construed as legal advice or opinion. It is not an offer to represent you, nor is it intended to create an attorney-client relationship. The use of the internet or this contact form for communication is not necessarily a secure environment. Contacting a lawyer or law firm email through this service will not create an attorney-client relationship, and information will not necessarily be treated as privileged or confidential.