Question
How do I get a liquor license in New York state?
Sponsored Answer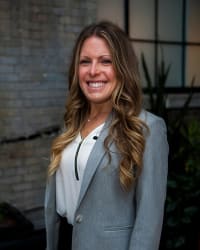 Answer
In New York, the process of obtaining a liquor license can be extensive and exhausting, but it is possible. Depending on the kind of business you are operating, the type of license you are seeking and other details, the process will involve numerous steps.
Types Of Licenses
First, it is important to know the type of license for which you are applying. The New York State Liquor Authority (SLA) oversees liquor licenses in New York and breaks down licenses into four basic categories:
An on-premises license allows you to serve alcohol to be consumed on the premises. Examples include bars, restaurants and hotels.
An off-premises license allows you to sell alcohol for consumption in a different place. Examples include liquor stores and grocery stores.
A manufacturing license allows you to create your own alcoholic beverages, as in a brewery, winery or distillery.
A wholesale licenses allows you to important and distribute wholesale beer, wine and other alcoholic beverages.
Since most licenses involve retailers rather than manufacturers and wholesalers, we will focus on retail liquor licenses, which are either on-premises or off-premises.
For retail liquor licenses, most people seek a permanent license. There is also a temporary, 30-day license available that you can apply to obtain while your permanent license application is being processed. In addition, the state gives out up to four single-day liquor permits to any one applicant per year.
The Process of Obtaining Your License
The high-level steps of the process of obtaining a liquor license appear simple:
Gather the information you will need for the application.
File the application.
Add supplemental materials as requested by the SLA.
Receive your license.
However, the details of the process are never as simple as they appear.
In fact, the SLA demands copious amounts of data and documentation, and the agency often makes numerous requests for more during the pre-approval process.  If you receive a deficiency communication from the SLA, you will have limited time to collect additional information and issue a response, or risk your application being denied.
What You Need in Your Application
Multiple factors will affect the type of license you need and licensing issues that will arise in the application process.
The Business Type
Before you can even apply, you need to know what type of business you are going to operate. A restaurant with a bar? A hotel with a bar? A liquor store? A brewery or winery? Each of these will require a different type of license, and every kind of license will have different ramifications for how you will run your business.
The Location of Your Business
Every town and municipality has its own set of permitting requirements for establishments that sell alcohol. Some places have general conditions, such as allowing only a certain number of bars in an area. Others may have more specific terms, like requiring a certain distance between establishments selling liquor. These permitting requirements can be so specific that they may prevent you from doing business in a particular area at all.
Your Personal History
The New York SLA will want to know if you have held a liquor license before, and if so, whether you have a disciplinary history within the scope of your permit. It will also want to know if you have a general criminal record. Neither your disciplinary history nor a criminal record will result in automatic denial, but it is likely that you will need to meet with the SLA, or your attorney will need to present a suitable explanation,  to receive approval for a liquor license.
Other Factors In Your Liquor License Application
You will need a full business plan to apply for a liquor license, including details such as the type of music you'll play, whether you'll have security guards and more. You will also need to show where your funding is coming from. Even if your startup money is coming as a loan from a family member, you will need to explain how your family member got the money.
How Can An Attorney Help You?
The liquor license application process is complicated and needs to be completed appropriately. An attorney who is experienced in obtaining liquor licenses can help you at each step, from planning your business type to creating a detailed plan to handling the hearing if you need to answer questions from the SLA. You should contact a lawyer as soon as possible if you're thinking of starting a business that will involve liquor sales.
Disclaimer: The answer is intended to be for informational purposes only. It should not be relied on as legal advice, nor construed as a form of attorney-client relationship.
Other Answers By Andrea A. Tarshus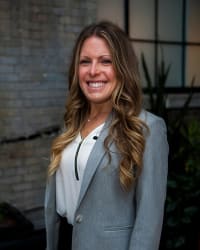 When considering starting a nonprofit organization, most people think they just need to fill out a bit of …
Sponsored answer by Andrea A. Tarshus
Other Answers About Business Organizations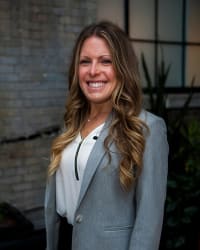 When considering starting a nonprofit organization, most people think they just need to fill out a bit of …
Sponsored answer by Andrea A. Tarshus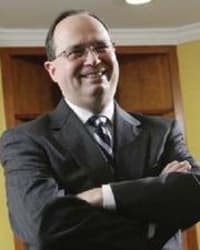 Many companies routinely ask their employees to sign non-compete agreements. While this is an acceptable practice …
Sponsored answer by James E. Autry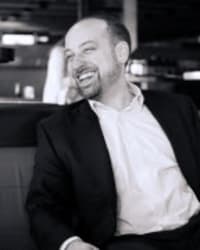 The entrepreneurial ethic is often tied to self-reliance, the idea that you can set out on your own to build …
Sponsored answer by Philip J. Nelson
To: Andrea A. Tarshus
Super Lawyers: Potential Client Inquiry
Required fields are marked with an asterisk (*).
Disclaimer:
The information contained in this web site is intended to convey general information. It should not be construed as legal advice or opinion. It is not an offer to represent you, nor is it intended to create an attorney-client relationship. The use of the internet or this contact form for communication is not necessarily a secure environment. Contacting a lawyer or law firm email through this service will not create an attorney-client relationship, and information will not necessarily be treated as privileged or confidential.