Question
Can I sue for a New York construction accident if I am not in a union?
Sponsored Answer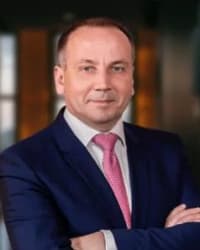 Answer
The short answer is: Yes.
A Common Misconception
Because of the prevalence and importance of unions, it is easy to assume that you need to be in a union in order to bring a construction accident claim against a foreman or construction company. Especially considering how involved a union usually is in these claims for injured workers who are members, it can seem like being a union member is your only option for filing a claim.
However, both of these notions are misconceptions.
The Law Is Written To Protect Injured Construction Workers
New York is unique in its legal protection of construction workers. There are three specific laws that are particularly relevant for injured construction workers: New York labor laws 200, 240 and 241.
Collectively, these laws protect construction workers and set the parameters for filing lawsuits to recover compensation for damages and losses in construction accident claims. It is important to know that, if you are hurt in a construction accident in New York, you are protected by the law.
Slightly Different Procedures
The only real difference in construction accident cases between union and nonunion members is the process and the overall experience.
For union members, the union itself will generally have its own choice of legal counsel, and the union will lead the litigation efforts.
Conversely, nonunion workers are more on their own. They choose their own attorneys and determine the courses of their cases themselves.
The injured union worker has less say in how things proceed, but the case is taken care of for him or her. Further, the union is sure to take some cut of the overall compensation. The nonunion worker retains all of the pressure and responsibility for the case but gets a larger percentage of the recovery and retains control of the case.
Your Options
There are pros and cons of filing a claim as a union worker or as a nonunion worker, but the point is: There is nothing in the New York labor laws that prevent a nonunion worker from filing a construction accident claim.
It is particularly important for nonunion workers to choose legal representation they can trust so they are more likely to obtain a significant compensation award.
A Note For Immigrants
Another common misconception is that undocumented workers cannot bring a claim. The fear is that filing a construction accident injury claim would result in deportation and removal for someone in the country without documentation.
That is wrong. If you are injured on the job as a construction worker, filing a legal claim will not jeopardize your status or cause deportation and removal.
Whether you are a union or nonunion member, citizen or noncitizen, you have the right to bring a lawsuit if you have been injured on the job as a construction worker.
Disclaimer: The answer is intended to be for informational purposes only. It should not be relied on as legal advice, nor construed as a form of attorney-client relationship.
Other Answers By Slawomir Platta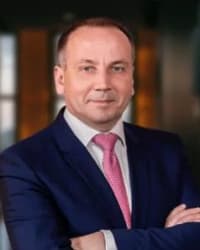 While it is important to communicate any accident information to your insurance company, there are some important …
Sponsored answer by Slawomir Platta
Other Answers About Construction Accident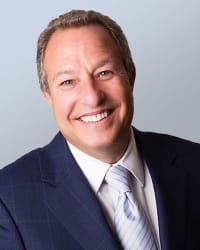 While construction is a notably risk-prone industry, New York has several laws in place to help protect injured …
Sponsored answer by David H. Perecman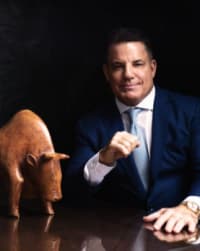 It's no secret that construction is a hazardous industry to work in. While some job sites have greater risks …
Sponsored answer by Michael S. Lamonsoff
To: Slawomir Platta
Super Lawyers: Potential Client Inquiry
Required fields are marked with an asterisk (*).
Disclaimer:
The information contained in this web site is intended to convey general information. It should not be construed as legal advice or opinion. It is not an offer to represent you, nor is it intended to create an attorney-client relationship. The use of the internet or this contact form for communication is not necessarily a secure environment. Contacting a lawyer or law firm email through this service will not create an attorney-client relationship, and information will not necessarily be treated as privileged or confidential.