Question
What is the difference in injury compensation for construction workers who are union members and for those who are nonunion members in New York?
Sponsored Answer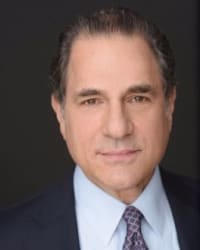 Answer
We trial lawyers know that the union construction workers who are injured on the job win the highest jury awards and settlements because these workers have high hourly wages and valuable benefits packages.
But nonunion workers have the exact same rights to compensation when they're hurt on the job and can also win substantial jury awards and settlements.
So, it doesn't matter if you are a union or nonunion construction worker. You are protected by the same New York state laws. These laws hold owners and general contractors responsible to fully compensate an injured worker for past and future lost earnings, past and future medical bills, and past and future pain and suffering.
Who can bring a claim?
Any construction worker who is injured on the job may bring a workers' compensation claim. But it's most often not the workers' compensation award that is the greatest source of monetary compensation for the union or nonunion construction worker. It is the lawsuit you bring against the owners and general contractors. They are required to have adequate insurance protection for injuries occurring at their job sites.
How much are injured construction workers eligible to receive under workers' compensation?
In New York state, an injured construction worker is eligible to receive $934.11 a week in lost earnings (going up as of July 1, 2020) and payment of their medical bills. The wage rate increases yearly in July and is based on 2/3rd of the New York state average weekly wage of all workers. Special laws in New York for construction workers allow you to not only collect these workers' compensation benefits but also to sue for much more in a third-party lawsuit (a lawsuit against the owners and general contractors). Simply put, you can't sue your employer, but you can sue the owners and general contractors.
Can I collect for pain and suffering?
Yes. Beyond workers' compensation, you can also sue the owners and general contractors of the project for an additional monetary award for your pain and suffering. This is on top of all the other items of damages. 
Pain and suffering includes:
Compensation for your physical, mental and emotional injuries
Compensation for all that you cannot do anymore
Compensation for all the activities you must do differently because of your injuries — with your spouse or child (ren).
Simply put, it is your loss of enjoyment of life
Your spouse has an additional claim for what you cannot provide to them that you did before your injuries
The awards for these harms and losses (called damages) can be extremely high depending on your injuries and lost wages.
What does "lost wages" include for an injured construction worker?
If you are a union worker your lost earnings damages claim can include:
Payment for the totality of your very valuable annuity funds
Payment for family medical coverage
Payment for vacation pay
Your entire projected pension fund accumulation
100 percent reimbursement for your present and future lost wages
If you are a nonunion worker you also get awarded for your present and future lost wages, your benefits plus your conscious pain and suffering. Your awards can also be very LARGE depending on the severity of your injuries.
Career-ending injuries lead to the highest awards. No one ever wants to get injured on the job. When it does happen, however, you can at least take comfort in knowing you may still provide support to your family by collecting workers' compensation, and bringing an additional lawsuit. If you can no longer work you may also collect Social Security disability benefits, all together bringing some financial relief and security to your family.
Disclaimer: The answer is intended to be for informational purposes only. It should not be relied on as legal advice, nor construed as a form of attorney-client relationship.
Other Answers By Devon Reiff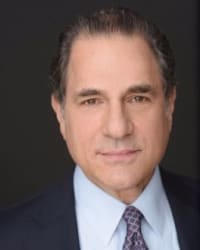 With the uptick in people ordering online, delivery vehicles are everywhere, often rushing and moving very fast. …
Sponsored answer by Devon Reiff
Other Answers About Construction Accident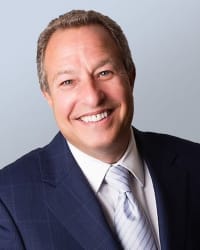 While construction is a notably risk-prone industry, New York has several laws in place to help protect injured …
Sponsored answer by David H. Perecman
Working in construction is a job that inherently comes with risk. Of the many risks, one that often presents …
Sponsored answer by Andrew Levine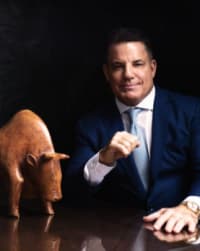 It's no secret that construction is a hazardous industry to work in. While some job sites have greater risks …
Sponsored answer by Michael S. Lamonsoff
To: Devon Reiff
Super Lawyers: Potential Client Inquiry
Required fields are marked with an asterisk (*).
Disclaimer:
The information contained in this web site is intended to convey general information. It should not be construed as legal advice or opinion. It is not an offer to represent you, nor is it intended to create an attorney-client relationship. The use of the internet or this contact form for communication is not necessarily a secure environment. Contacting a lawyer or law firm email through this service will not create an attorney-client relationship, and information will not necessarily be treated as privileged or confidential.