Question
Can I Be Arrested For Marijuana Possession In New York?
Sponsored Answer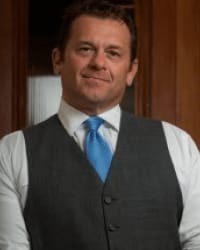 Answer
New Yorkers age 21 and older can now legally possess up to 3 ounces of cannabis and up to 24 grams of concentrated cannabis and will soon be able to grow up to three mature marijuana plants at home.
On March 31, Gov. Andrew Cuomo signed the Marijuana Regulation and Taxation Act after the state legislature voted to legalize recreational use for adults. However, retail sales are not expected to begin for at least a year.
While this represents a milestone in an exhaustive effort to legalize pot in the Empire State, severe penalties can still result for those caught with over 3 ounces of marijuana or more than 24 grams of concentrated cannabis.
New York Marijuana And Cannabis Concentrate Possession Penalties
With the new law in effect, potential penalties for possessing marijuana look like this for those 21 and older:
Under 3 ounces: No penalty
3 to 8 ounces: Misdemeanor – up to one year in jail and a maximum fine of $1,000
8 ounces to 1 pound: Felony – up to four years in prison and a maximum fine of $5,000
1 pound to 10 pounds: Felony – up to seven years in prison and a maximum fine of $5,000
Over 10 pounds: Felony – up to 15 years in prison and a maximum fine of $15,000
Marijuana concentrates contain high amounts of THC – the psychoactive ingredient in cannabis – that is present in numerous products. Under the new law, potential penalties for possession for individuals 21 and older are:
Less than 24 grams: No penalty
24 grams to less than 1 ounce: Felony – up to seven years in prison and a maximum fine of $7,000
1 ounce or more: Felony – up to 15 years in prison and a maximum fine of $15,000
While commercial sales are not expected for some time, it should be noted that transactions done without compensation involving an exchange of up to 24 grams of concentrate and 3 ounces of marijuana are not prosecuted.
Home Cultivation Rules Take Effect Later
Part of the legislation signed by the governor enables residents to grow marijuana at home. This portion will take effect in 2022, allowing:
Six cannabis plants per person, including three mature plants and three immature plants
A maximum of 12 plants per household, including six mature plants and six immature plants
Residents will eventually be able to possess up to 5 pounds of marijuana at home
Exceeding cultivation limits is considered a Class A misdemeanor punishable by up to one year in jail and a maximum fine of $1,000. The sale of homegrown pot remains illegal, and anyone cultivating more than 3 ounces can also face possession charges.
Public Use Allowed With Restrictions
Smoking marijuana and vaping concentrated cannabis products are governed under New York's tobacco control laws and the federal Clean Indoor Act, meaning you can, generally, smoke marijuana anywhere people smoke cigarettes, with significant exceptions. You cannot smoke marijuana inside:
A personal vehicle
Dedicated smoking areas at food establishments, including outdoor patios
Cigar bars
Tobacco shops or e-cigarette stores
Locations currently prohibited under the Clean Indoor Act
Marijuana, in any quantity, remains illegal under federal law, meaning you could face criminal charges and penalties for possession on federal property or transporting the drug across state lines.
Decriminalization Will Not Benefit Everyone
New York is the 15th state to legalize recreational marijuana and the third to accomplish it via legislation rather than through a voter initiative. The Empire State's model also goes a long way for restorative justice over mass incarceration caused by an overflow of inmates with minor drug offenses.
Under the law, many New Yorkers with criminal records for marijuana-related offenses will have those offenses expunged. Also, anyone currently behind bars for marijuana-related crimes that are now legal can likely petition to be released.
Despite this progress, New York drug laws remain complex. Marijuana offenses have been treated differently than narcotics, stimulants and hallucinogens for some time. However, penalties remain harsh over trafficking or cases involving children. Those under 21 can be charged if caught with any quantity of marijuana or concentrated cannabis. If you face drug charges, it's advisable to immediately contact an experienced criminal defense lawyer.
Disclaimer: The answer is intended to be for informational purposes only. It should not be relied on as legal advice, nor construed as a form of attorney-client relationship.
Other Answers About Criminal Law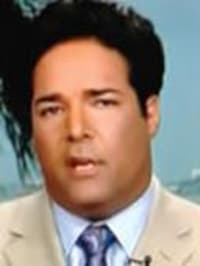 Being arrested or suspected of a crime can have devastating impacts on your life. A conviction can lead to prison …
Sponsored answer by Eric T. Schwartzreich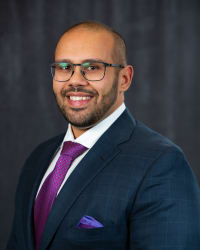 Getting arrested in New Jersey can be a frightening and intimidating experience. It's also the initiation of …
Sponsored answer by Peter G. Aziz
Both state and federal law offer you a few possible post-conviction remedies. This is true whether you are …
Sponsored answer by Kevin L. Schriener
To: James L. Riotto
Super Lawyers: Potential Client Inquiry
Required fields are marked with an asterisk (*).
Disclaimer:
The information contained in this web site is intended to convey general information. It should not be construed as legal advice or opinion. It is not an offer to represent you, nor is it intended to create an attorney-client relationship. The use of the internet or this contact form for communication is not necessarily a secure environment. Contacting a lawyer or law firm email through this service will not create an attorney-client relationship, and information will not necessarily be treated as privileged or confidential.