Question
How Does Relocating Affect My Custody Agreement In New York?
Sponsored Answer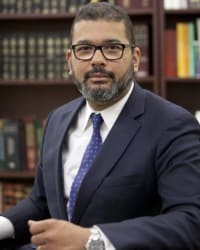 Answer
The first thing to remember is that there's more to a custody agreement than parenting time. When parents have a custody arrangement, it will reflect the decisions made regarding your child's health, education, and religion. That part of the agreement isn't going to change. The only thing that might change is that instead of one of you being in Manhattan or Brooklyn, one of you may be in Pennsylvania. Or somewhere else. Other than that, the existing arrangement is fine. It continues.
However, if the relocation could affect parenting time, the agreement must be changed to be in concert with the realities of distance. If the move is from Brooklyn to Queens, it probably doesn't affect the agreement at all. But if the move is from Brooklyn to Pennsylvania or New Jersey it would have an impact. If it was to California or perhaps somewhere else not close to New York, an even bigger impact. So, the parenting time will vary by the distance granted by the court.
How Does The Court Consider Relocation?
Typically, anything over 25 miles triggers notification in New York. If the other parent agrees to it and signs off, there's no issue. It happens. If the other parent objects, you may need to go to the court for a review. This is a balancing act that takes into account the need for the relocation measured against the noncustodial parent's parenting time.
There's a case that covers it, Tropea v Tropea. Mr. and Mrs. Tropea were getting a divorce, and one of them wanted to relocate. The lower court said, "No." The appellate court said, "Yes… under certain conditions." These conditions mean exploring the move. Why do you need to move? Is it because your job requires it? There's a difference between someone, for example, who was a General Motors employee, working in Tarrytown a decade ago when they close the plant. And then General Motors says they can keep their job if they move to Michigan. The court might understand this person's been working there so long, they don't know how to do anything else at a comparable wage.
That type of move is more likely to be successful than one where someone just wants to move to Florida because it's warm there. But if you're thinking of moving to Florida because your mom and sisters are there, and your child will enjoy a better school district than in the South Bronx, those are important factors that get measured against a loss of parenting time for the noncustodial parent.
Things the court will commonly investigate include:
The reason for the relocation
The effect on the relocating parent's job
What the move would mean for the child's education
Changes in the child's access to extended family members
The potential for future hostility between parents
Accommodations to the noncustodial parent's parenting time
The further the move, the deeper the inquiry. The court will look into the custodial parent's personal and social support, his or her new job and the child's new school. The farther you move, the more you must also accommodate the noncustodial parent's parenting time – what we used to call visitation.
What Is The Plan For The Noncustodial Parent?
If someone wants to move out of state and tells me their new husband or wife lives there and they found a good school district, that's a good start. But something is still missing. They still need a plan to make up that parenting time to the noncustodial parent.
Even if the custodial parent trades all their future holidays and summer, that may not be enough. You have to show how you can make up that parenting time, and you have to show how good things like better schools and support mechanisms will improve your child's life.
What Happens If The Court Says No?
There are two options if the court dismisses the petition to relocate. Either the parent stays put, or the kid stays put. The courts cannot force you to stay, but they can force the kids who are minors to stay. It's either stay with the kids and remain the custodial parent or relinquish your custodial rights and relocate anyway.
It comes down to the best interests of the child and what's fair or equitable for the noncustodial parent. The court reviews the evidence it receives, so parents want to make sure they support their arguments with evidence they know will have a real impact.
Consult With An Experienced Divorce and Custody Attorney
Attorney Peter Cedeño is an experienced New York divorce and custody lawyer with an office conveniently located in downtown Manhattan, offering virtual meeting and consultations as well. 
Having the right law firm by your side will help ensure your rights are well served. Contact Mr. Cedeño today at (917)920-6382.  Hablamos Español.
Disclaimer: The answer is intended to be for informational purposes only. It should not be relied on as legal advice, nor construed as a form of attorney-client relationship.
Other Answers About Family Law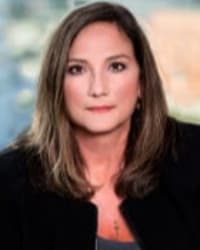 The answer is yes, but modifying a parenting plan can be complicated in Florida. Even if both parents agree to …
Sponsored answer by Colleen Norman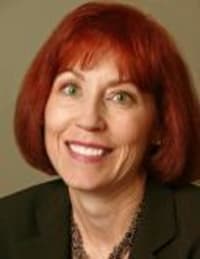 Divorces happen for a variety of reasons, and every marriage is different. But a common occurrence among divorcing …
Sponsored answer by Kathleen Ann Hogan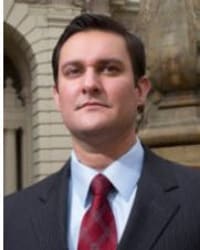 Prosecutors determine the fate of domestic violence charges in San Diego. Even when an accuser changes their mind, …
Sponsored answer by Alexander H. Fuqua
To: Peter L. Cedeño
Super Lawyers: Potential Client Inquiry
Required fields are marked with an asterisk (*).
Disclaimer:
The information contained in this web site is intended to convey general information. It should not be construed as legal advice or opinion. It is not an offer to represent you, nor is it intended to create an attorney-client relationship. The use of the internet or this contact form for communication is not necessarily a secure environment. Contacting a lawyer or law firm email through this service will not create an attorney-client relationship, and information will not necessarily be treated as privileged or confidential.