Question
What Is My Case Worth After A Car Accident In New York?
Sponsored Answer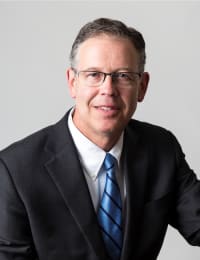 Answer
The short answer is: It depends. Understandably, you want to know how much compensation you stand to receive if you were injured in a car crash due to the carelessness of others, and we get this question a lot.
However, a knowledgeable personal injury attorney evaluates several factors, including who was at fault, the extent of the injuries, the potential for lost wages and the insurance coverage involved, before attempting to give you a reasonable answer.
Establishing Fault In A Car Accident
If you were sitting at an intersection waiting for the light to turn green and another vehicle rear-ended you, determining fault can be relatively simple. However, liability in automobile accidents can be caused by several factors, such as:
Driver negligence
Defective or poorly installed automobile parts
Slippery roads due to rain or ice
Poorly maintained roads
According to safety experts, four of the top five crash causes are related to human behavior:
Intoxication
Speeding
Distracted driving
Carelessness
Weather conditions
New York follows a pure comparative fault rule when the responsible party is not clearly defined, so both drivers could share blame. For example, if the other motorist ran a stop sign but you were speeding through the intersection, you could be held 25% responsible for the accident. As a result, the amount of compensation you stand to receive would typically be reduced by that percentage.
Calculating Insurance Coverages
New York is one of a dozen states with no-fault auto insurance. Drivers of vehicles registered in the Empire State must buy New York state liability insurance from in-state insurers. The state mandates minimum coverage levels for:
Injury: $25,000/$50,000
Death: $50,000/$100,000
Property damage: $10,000
No-fault insurance is designed to pay for any injuries you receive regardless of whether you or the other driver was responsible for the accident, providing that you weren't intoxicated or involved in any criminal activity.
New York insurers are also required to offer supplemental uninsured/under-insured (SUM) coverage, protecting drivers from others without adequate coverage levels. Every motorist should consider carrying at least $100,000 in SUM coverage, as it's relatively inexpensive and provides another layer of protection.
Multiple insurance policies may be in play in some cases, including those of third parties, such as auto manufacturers, when a defective part causes an accident. Defendants may also include a repair shop that installed a part incorrectly or a bar that served the drunk driver who hit you.
Assessing Medical Expenses
While no-fault insurance provides an option for paying for medical costs without taking legal action against the responsible party, and coverage levels may seem like a lot of money, the truth is that minimum policies rarely cover the overwhelming costs for seriously injured car accident victims.
The Centers for Disease Control and Prevention (CDC) reported that traffic fatalities in 2018 resulted in $55 billion in medical costs and lost wages. The amount in New York for that same year was staggering. The CDC reported the following:
Medical expenses: $17 million
Work loss costs: $1.42 billion
Total: $1.44 billion resulting from nearly 1,000 motor vehicle fatalities
Bear in mind that these numbers only include expenses related to traffic deaths. Each year, billions more are spent on medical costs, lost wages and related expenses for those seriously injured.
Each case is different, and we must fully evaluate medical records, the cost of continued treatment and other potential future impacts, such as lost wages, pain and suffering, and other factors. We may turn to vocational and financial experts to accurately determine how your injuries may affect the rest of your life.
Experience Matters In Car Accident Cases
It's not uncommon for injured parties to be contacted directly by a negligent driver's insurance company soon after an accident. Remember that their goal is to protect their bottom line, not care about your current and future needs. Insurers predictably offer lowball settlements to vulnerable people who are overwhelmed by mounting medical costs.
Quick settlements are rarely a "good deal" for injured parties, and a preferable option is to refer insurers to your attorney. With so many moving parts early on after an accident, it's understandable that experienced lawyers won't name a figure without having complete knowledge of your circumstances.
Establishing fault, reviewing insurance coverages and calculating current and future medical costs as well as life impacts can be extremely complicated. In New York, you have three years to file a personal injury lawsuit. While that may seem like a lot of time, it's advisable to contact an experienced lawyer as soon as possible.
Disclaimer: The answer is intended to be for informational purposes only. It should not be relied on as legal advice, nor construed as a form of attorney-client relationship.
Other Answers By R. Colin Campbell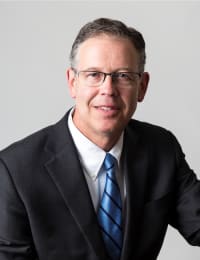 Crashes involving large commercial trucks take a tremendous toll each year as a fully loaded semi truck can weigh …
Sponsored answer by R. Colin Campbell
Other Answers About Motor Vehicle Accidents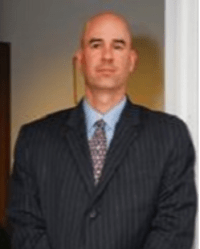 The first and most important thing you need to understand after a motor vehicle accident is that the opposing …
Sponsored answer by Eugene L. Souder, Jr.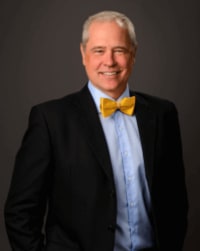 Motorcyclists are highly vulnerable when crossing paths with negligent drivers. Many riders are killed or suffer …
Sponsored answer by Paul R. Dahlberg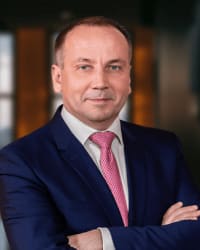 While it is important to communicate any accident information to your insurance company, there are some important …
Sponsored answer by Slawomir Platta
To: R. Colin Campbell
Super Lawyers: Potential Client Inquiry
Required fields are marked with an asterisk (*).
Disclaimer:
The information contained in this web site is intended to convey general information. It should not be construed as legal advice or opinion. It is not an offer to represent you, nor is it intended to create an attorney-client relationship. The use of the internet or this contact form for communication is not necessarily a secure environment. Contacting a lawyer or law firm email through this service will not create an attorney-client relationship, and information will not necessarily be treated as privileged or confidential.