Question
What should I do if I am hit by a delivery vehicle in New York City?
Sponsored Answer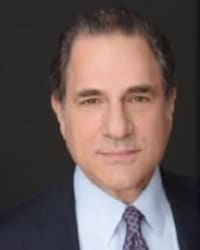 Answer
With the uptick in people ordering online, delivery vehicles are everywhere, often rushing and moving very fast.  If you are hit by any type of delivery vehicle, Amazon, Fed Ex, Fresh Direct, UPS, taxi or any car service driver, including Uber, Lyft, Juno, private bus or public transportation bus, the first thing is to keep calm. Make sure you get the license plate and the driver's information and a description of the vehicle.
Get medical treatment
If you've been injured, get medical treatment. Go to the hospital by ambulance immediately if you suspect broken bones, excessive bleeding or other life-threatening conditions.  
If you are able, note what the driver was doing:
Was the driver observed talking, texting, listening, dialing or looking at the Waze or Google map directions on their smartphone or using any of the social media sites?
Was the driver eating, drinking, adjusting radio or navigation system?
Was the driver looking out the window at a distraction, speeding, accelerating to beat a light, going through a stop sign?
Witnesses and police reports are critical
Having independent, objective proof from witnesses or photographs of the accident are critical. Make sure the police come to the scene. Call 911 or flag them down. Insist on it. Ask the police officer for all the information about the other vehicle and the driver.
What not to do
When you talk to the police stay calm and tell them what the driver did. Avoid at all costs the human tendency of blurting out wholly incorrect self-blaming comments such as "Maybe I should have seen him coming?" or "I must not have looked" or "It happened so fast I have no idea what I did."
Stay off social media
It's important to stay off Facebook, Instagram, Twitter and other social media if you are the victim of a delivery vehicle accident. New laws are increasingly making your "private" posts available to the attorneys on the other side.  
Get videos or pictures
Take or get pictures of the vehicle's position and yours at the accident location exactly where the vehicle struck you before anything was moved.
Four tips on what to do
Get the name, badge number and precinct of the officer. You will need this information to get a copy of the police accident report.  
Tell the ambulance EMS personnel and hospital nurses what happened. Do not blame yourself- this can destroy your chances for a successful case.
Speak to an experienced motor vehicle trial attorney before speaking to any insurance company representative. The negligent driver who caused the accident is protected by their insurance company whose adjusters, investigators and attorneys will be working against you in an attempt to pay as little as possible to settle your lawsuit. 
After your initial treatment on the day of the accident, continue to regularly get treated by doctors, at hospitals and by medical providers.  Be sure to document your medical complaints with your providers to substantiate the best possible result in compensating you for your injuries and physical, mental and emotional pain and suffering, including your loss of enjoyment of life.
Why getting continued treatment is important
Unfortunately, it is a little-known fact that those who sue the drivers and owners of vehicles need to continue to get medical care. If you have an extended "gap" in medical treatment (meaning a long time in-between medical treatment), this is a recipe for dismissal of your case as a matter of law. So, get the continued care you need.
Disclaimer: The answer is intended to be for informational purposes only. It should not be relied on as legal advice, nor construed as a form of attorney-client relationship.
Other Answers About Motor Vehicle Accidents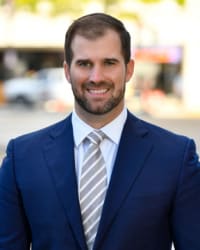 The aftermath of a car accident can feel chaotic. Here are some important things to do to protect yourself after a …
Sponsored answer by Vincent P. Scallan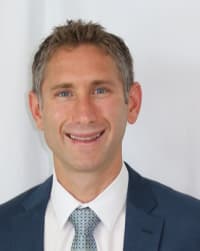 Responsibility is in short supply on Florida's roads. In 2021, the Orlando Sentinel reported that more than …
Sponsored answer by Preston Scheiner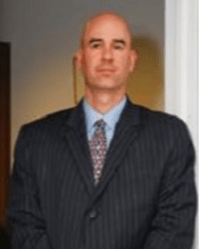 The first and most important thing you need to understand after a motor vehicle accident is that the opposing …
Sponsored answer by Eugene L. Souder, Jr.
To: Devon Reiff
Super Lawyers: Potential Client Inquiry
Required fields are marked with an asterisk (*).
Disclaimer:
The information contained in this web site is intended to convey general information. It should not be construed as legal advice or opinion. It is not an offer to represent you, nor is it intended to create an attorney-client relationship. The use of the internet or this contact form for communication is not necessarily a secure environment. Contacting a lawyer or law firm email through this service will not create an attorney-client relationship, and information will not necessarily be treated as privileged or confidential.