Question
Who pays my medical bills if I am injured in an accident in New York?
Sponsored Answer
Answer
Many people often wonder who is responsible for medical bills if you are injured an accident in New York. It's important to get the right guidance and advice in order to get your medical bills paid for, and you may be entitled to additional compensation if you are unable to work as result of an injury. Stephan Peskin is an experienced personal injury lawyer, with over 50 years of experience. 
Who Is Responsible For Medical Bills If You Are Injured In An Accident?
If you are injured in a car, commercial truck, or bus accident in New York, you may be covered by "no-fault" insurance. If you are a driver and are involved in an accident with another vehicle, your medical bills will be paid by YOUR auto insurance company regardless of who is at fault. This is called no-fault insurance.
If you are a passenger in a vehicle, you too are covered by the no-fault insurance policy for the vehicle that you are a passenger in, regardless of who is at fault.
If you are a pedestrian, your medical bills will be covered by the no-fault insurance of the vehicle that struck you. Generally, the minimum no-fault insurance coverage will pay up to $50,000 for medical expenses, lost wages and certain other out-of-pocket expenses. Additional insurance may have been purchased, which will increase that amount. No-fault auto insurance is a very complex area of the law, and you need the help of an experienced New York auto accident attorney to process the claim. There is a very short window of time in which to file a claim, so act quickly.
If you are injured in an accidental fall, the only source to pay your medical costs would be your health insurance or public assistance.
If you are injured in the course of your employment, your medical bills will be paid for by your employer's workers' compensation insurance carrier.
If The Injuries And Losses Exceed Insurance Coverage
In many cases, the coverage provided by the insurance companies is far from adequate. Although you could obtain compensation from these sources, and that compensation is helpful, you will likely face further damages, costs and losses than what the insurance policies will cover.
When this happens, you can bring a claim against the individuals or entities whose negligence caused the accident. These individuals and entities can include:
Individual drivers: Most car accidents involve individual drivers who are not operating their vehicles in a work capacity. While individual drivers often lack the financial resources of businesses and the government, a skilled attorney will do everything possible to obtain maximum compensation even from an individual driver.
Businesses: Many auto accidents involve collisions caused by drivers who are driving as an essential part of their work function. The most obvious example is truck drivers, but restaurant and retail delivery drivers, service professionals, construction workers and others are also driving as part of their work. In these cases, it is often possible to bring in as defendants the companies employing the drivers, which can dramatically increase the potential for maximum compensation.
Government entities: When someone is driving as a government worker or agent, the government entity employing them could be held liable for the damages they cause. Accidents involving garbage truck drivers, police vehicles, fire trucks, ambulances and other public vehicles are common. If the accident was in any way caused by that driver's negligence, there is a strong chance that we could bring a successful personal injury claim against the government to help you obtain the maximum compensation award for your case.
The available compensation and the legal processes involved will be different for each of these types of cases. Whatever your situation, it is critical to work with a lawyer you trust, someone who has been through the process and can help you maximize the potential financial award.
Get The Compensation You Deserve!
If you have been injured in an accident, before you file a claim for payment of medicals bills, consult with Stephan Peskin to discuss the details of your case. Often, more than just your medical bills can be recovered if you lose income or experience pain and suffering from a serious injury. 
Mr. Peskin has been representing clients throughout New York for more than 50 years. His law firm has successfully recovered hundreds of millions of dollars for clients. Call Mr. Peskin today for a free and confidential consultation.
Disclaimer: The answer is intended to be for informational purposes only. It should not be relied on as legal advice, nor construed as a form of attorney-client relationship.
Other Answers By Stephan Peskin
The concept of "sovereign immunity" prevents the city and state of New York from being sued UNLESS they …
Sponsored answer by Stephan Peskin
Other Answers About Motor Vehicle Accidents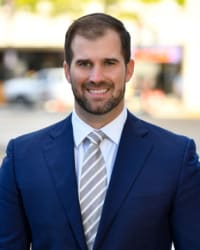 The aftermath of a car accident can feel chaotic. Here are some important things to do to protect yourself after a …
Sponsored answer by Vincent P. Scallan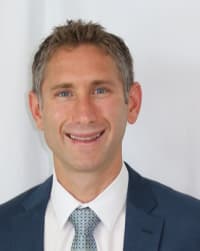 Responsibility is in short supply on Florida's roads. In 2021, the Orlando Sentinel reported that more than …
Sponsored answer by Preston Scheiner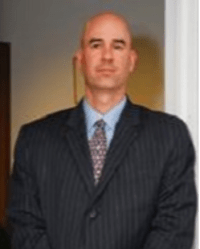 The first and most important thing you need to understand after a motor vehicle accident is that the opposing …
Sponsored answer by Eugene L. Souder, Jr.
To: Stephan Peskin
Super Lawyers: Potential Client Inquiry
Required fields are marked with an asterisk (*).
Disclaimer:
The information contained in this web site is intended to convey general information. It should not be construed as legal advice or opinion. It is not an offer to represent you, nor is it intended to create an attorney-client relationship. The use of the internet or this contact form for communication is not necessarily a secure environment. Contacting a lawyer or law firm email through this service will not create an attorney-client relationship, and information will not necessarily be treated as privileged or confidential.