Question
I Was Injured On Someone's Property. Do I Have The Right To Sue In New York?
Sponsored Answer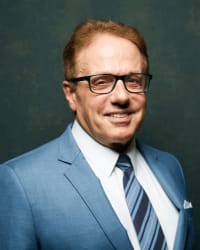 Answer
In New York, an owner or possessor of a building or land – premises - has a duty to use reasonable care to keep their property in a safe condition to protect everyone whose presence on the property is reasonably foreseeable.
When a person is injured on someone's property because of an unsafe condition, or because the owner or possessor was negligent by not keeping the premises in a reasonably safe condition, and the hazardous condition was a factor in causing the person's injury, premises liability exists.
Once negligence is demonstrated, the property's owner or possessor is responsible for compensating the injured person for all their harms and losses.
Types Of Premises Liability Cases
Many kinds of personal injury claims can be filed related to premises liability, including:
Falls on slippery surfaces
Injuries involving ice and snow
Deficient maintenance of a building's lighting, handrails, stairs, elevators and garbage compactors
Defects in construction or design of the property
Inadequate security creating the opportunity for assault, battery and sexual assault
Fires
Escalator and elevator malfunctions
Swimming pool incidents
Toxic fumes or chemicals
Lead poisoning
In New York City, substantial awards have been achieved involving broken sidewalks, driveways or roads.
Common Injuries In Premises Liability Cases
Premises liability injuries frequently cause devastating physical and financial harm. These harmful incidents result in significant trauma, including:
Traumatic brain injuries
Fractured bones
Spinal cord injuries, some involving paralysis
Lost limbs
Impairment of organ and bodily functions
Wrongful death
Injured persons often suffer substantial physical pain and financial hardships due to lost wages and permanent disability.
 The Property Owner's Duty Of Care
All property owners or possessors in New York are required to maintain their property, keeping it in "reasonably" safe condition. This "duty of care" extends to all visitors, and state law no longer distinguishes between different classifications, such as invited guests (shoppers), licensees (salespeople) or even trespassers under certain circumstances.
Steps To Take After An Accident
It is vital to your case to preserve as much evidence as possible immediately following the incident. Take these actions:
Call 911 or seek immediate medical attention regardless of the injury's severity.
Take numerous photographs of the defect and site of injury as soon as possible.
Acquire contact information from anyone who may have witnessed the incident.
Contact a trial lawyer concentrating in personal injury.
Report the injury to the property owner, possessor, manager, supervisor or other responsible parties and just give the facts of date, time, place and injury. Do not discuss anything else.
Say as little as possible, keep calm and don't accept any blame.
Preserve clothes and shoes, especially if they are damaged.
Along with contacting a knowledgeable attorney, taking videos or pictures, recording the conditions and making notes about lighting or other factors helps document the accident scene.
Filing A Claim And Understanding Comparative Fault
Injured parties have three years to file a premises liability lawsuit in New York.  The clock starts running on the date when the injury occurred. The time to file against a municipal entity such as a city, village, town or county, public school, public college and municipal medical facilities requires a Notice of Claim in 90 days and filing a lawsuit within one year and 90 days.  An experienced personal injury attorney will:
Handle all aspects of your legal case so you can focus on your recovery
Investigate the incident, collect evidence and establish fault
Communicate with insurance companies
Consult with experts about your claim
New York is one of many states with a "comparative fault" law, which means the injured person can be held partially responsible for the accident. For example, if an injured person is awarded $100,000 in compensation but is also determined to be 20% at fault, the injured person receives only $80,000 of the award because it is reduced by 20% or $20,000.
Hold Property Owners Accountable
Our firm has decades of success in premises liability cases, recovering fair and full compensation for clients injured due to owners' negligence in the care and maintenance of apartment buildings, retail stores, hotels, government and private offices, municipalities and more.
All property owners in New York must keep their buildings and land in a safe condition for visitors. When they are negligent by failing to properly inspect properties or deal with potential hazards in a timely fashion, they must be held responsible.
Disclaimer: The answer is intended to be for informational purposes only. It should not be relied on as legal advice, nor construed as a form of attorney-client relationship.
Other Answers By Joseph P. Awad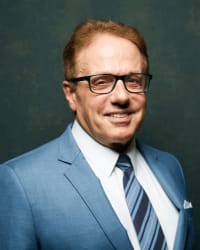 Losing a loved one is a devastating experience. When someone else's negligence causes their death, the loss …
Sponsored answer by Joseph P. Awad
Other Answers About Premises Liability - Plaintiff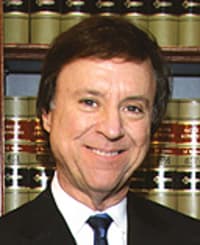 No injury is welcome, but an injury that is worthy of a lawsuit can be particularly startling and frustrating. …
Sponsored answer by George T. Bochanis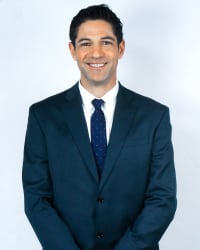 Yes, you can. However, there are a few things you should know about the process. As with most litigation, bringing …
Sponsored answer by Michael J. Rosnick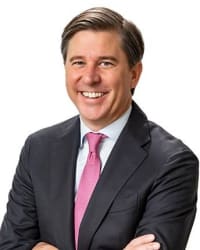 An assault victim may have grounds to sue a property owner who failed to provide a reasonably safe …
Sponsored answer by Bradley W. Pratt
To: Joseph P. Awad
Super Lawyers: Potential Client Inquiry
Required fields are marked with an asterisk (*).
Disclaimer:
The information contained in this web site is intended to convey general information. It should not be construed as legal advice or opinion. It is not an offer to represent you, nor is it intended to create an attorney-client relationship. The use of the internet or this contact form for communication is not necessarily a secure environment. Contacting a lawyer or law firm email through this service will not create an attorney-client relationship, and information will not necessarily be treated as privileged or confidential.