Question
I live in New York. I trusted my investment broker and lost a lot of money. Do I have a case?
Sponsored Answer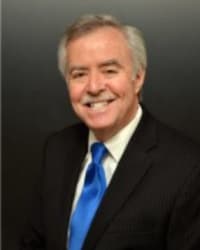 Answer
The answer is … possibly. I turn down probably 90% of people who want to sue their broker. They took a risk. Not every investment pans out. Brokers do not, as a general rule, defraud people.
However, trust is a key element of the investor-broker relationship. The investor is relying on the broker's professional recommendations. Every case of merit that I do take hinges on a breach of trust. If a broker passed along an investment opportunity and misrepresented the risks, or utterly failed to appreciate the risks, you might have a case.
Determining if a claim has merit
I talk to people every day who think they were victims of securities fraud. They acquiesced to the broker's recommendations and sank a fair amount of money into an investment that subsequently tanked. But when we dig a little deeper, we usually find that the broker may have passed on their ignorance of the investment but did not engage in fraud.
The legal threshold is higher than merely losing money or getting bad advice:
Did the broker knowingly steer you to a risky investment?
Did the broker withhold key information?
Was the investment unsuitable to your expressed risk tolerance?
Did the broker push an investment without doing basic due diligence that would have revealed it as a dud or unreasonable risk?
It boils down to the nature of the investment, the amount of money lost and the conduct of the broker.
When I take an investor case, I know how the story is going to end
I regularly represent individual investors in securities disputes, as well as brokers and brokerage firms. I also practice extensively as an arbitrator and a mediator in these cases. I have 30 years of experience in securities law, and I literally wrote the book – Securities Arbitration Procedure Manual – that other attorneys and law schools and brokerages around the country have relied upon for 28 years as the "bible" in this area of law.
In arbitration, a securities arbitrator hears arguments from both sides and issues a binding decision.
In mediation, a neutral third party facilitates a resolution that both sides can agree to.
If a case has merit, it almost always settles out of court, through arbitration or mediation. That's why I say I know how the story is going to end. I may not know the exact dollar amount, but I know my client will recover some, if not all, of their investment. That is because I have the decades of experience – from all sides of the issue – to gauge whether my client has a meritorious claim in the first place.
Don't throw good money after bad
Let an experienced securities law attorney determine if you have viable grounds to sue your broker or brokerage firm. The last thing you want to do is waste more money on a fruitless lawsuit. Whether you are in New York or anywhere, call me and I can help you understand your rights and options for your specific situation.
Disclaimer: The answer is intended to be for informational purposes only. It should not be relied on as legal advice, nor construed as a form of attorney-client relationship.
Other Answers About Securities Law
Most partnerships work harmoniously but, on occasion, honest partners can be victimized by a dishonest managing …
Sponsored answer by Mark B. Wilson
To: David E. Robbins
Super Lawyers: Potential Client Inquiry
* Required fields
Disclaimer:
The information contained in this web site is intended to convey general information. It should not be construed as legal advice or opinion. It is not an offer to represent you, nor is it intended to create an attorney-client relationship. The use of the internet or this contact form for communication is not necessarily a secure environment. Contacting a lawyer or law firm email through this service will not create an attorney-client relationship, and information will not necessarily be treated as privileged or confidential.