Question
How can I sue the city or state of New York?
Sponsored Answer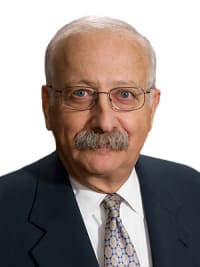 Answer
The concept of "sovereign immunity" prevents the city and state of New York from being sued UNLESS they consent. Consent is easily obtained. The city of New York requires that you file a Notice of Claim within 90 days of the accident. The form seems simple, but it should be completed by a skilled and knowledgeable New York personal injury lawyer as it binds the accident victim and if filled out improperly may limit the injured party's ability to be fully compensated for his/her loss. 
Once the Notice of Claim is filed, the city will request a hearing in which the accident victim will be required to testify under oath. Only then would you be able to sue the city. The suit must be started within one year and 90 days of the injury. This applies to all the city's agencies.
Similarly, for the state, you must file a Notice of Claim or Notice of Intention to File a Claim within 90 days of the accident. You must then start your lawsuit within the time permitted under the applicable statute of limitations. Different time periods exist for different types of cases.
The state of New York has a variety of divisions, departments, agencies and commissions. Just because an entity has "New York State" in its title does not mean that it is part of the state; it may be a public corporation with its own status.
Litigating against the government is like walking through a minefield. One wrong step and you can be thrown out of court. If you have a case against the city or state of New York, you cannot go it alone and need the advice of a skilled and experienced lawyer.
Types Of Claims One Can File Against The City Of New York
Generally, you can file against the city of New York almost any type of negligence claim you would bring against an individual defendant. These claims can include:
Auto accident claims: In New York City, motor vehicle accidents are part of everyday life. In many cases, the accidents are caused by city government vehicles that can include police and other emergency vehicles, city-operated sanitation trucks, utility service vehicles, public transportation vehicles and other city-operated vehicles.
Premises liability claims: Generally, the law states that property owners are liable for accidents to others caused by dangerous property conditions about which the property owner or manager knew or should have known. This situation is seen most frequently in slip-and-fall cases caused by spills in restaurants and grocery stores, as well as in dangerous conditions caused by poor building maintenance resulting in serious accidents to patrons. The same rule of liability applies to public buildings like courthouses, the DMV and other public buildings. If you have been hurt by a dangerous condition on any city property in New York, you could potentially bring a claim and obtain compensation for your losses.
Civil rights violations: A common lawsuit against the government is a claim of civil rights violations. In some cases, these claims result from instances of discrimination in employment by the city. Other cases involve injuries and injustices stemming from police brutality, false arrest, false imprisonment and harassment based on age, race, sex, gender, sexual orientation or membership in other protected classes. If you have been discriminated against or have been victimized by excessive police force in New York, you can bring a claim against the city.
If you have been injured and feel the city of New York is liable, contact Stephan Peskin for a free consultation and to learn more about your legal options. For over 50 years, Mr. Peskin has been successfully representing those who have been seriously injured in accidents throughout the New York City metropolitan area, with a track-record of significant verdicts and settlements.
Disclaimer: The answer is intended to be for informational purposes only. It should not be relied on as legal advice, nor construed as a form of attorney-client relationship.
Other Answers By Stephan Peskin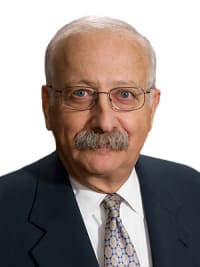 Many people often wonder who is responsible for medical bills if you are injured an accident in New York. …
Sponsored answer by Stephan Peskin
Other Answers About State, Local & Municipal Litigation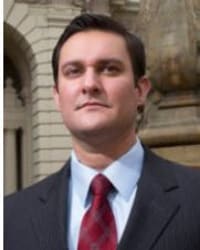 Unlike state court, once a person is convicted of a felony offense in federal court, there is no possibility of …
Sponsored answer by Alexander H. Fuqua
To: Stephan Peskin
Super Lawyers: Potential Client Inquiry
Required fields are marked with an asterisk (*).
Disclaimer:
The information contained in this web site is intended to convey general information. It should not be construed as legal advice or opinion. It is not an offer to represent you, nor is it intended to create an attorney-client relationship. The use of the internet or this contact form for communication is not necessarily a secure environment. Contacting a lawyer or law firm email through this service will not create an attorney-client relationship, and information will not necessarily be treated as privileged or confidential.