Question
How Can I Challenge My Real Estate Property Tax Assessment In New York?
Sponsored Answer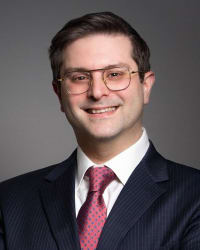 Answer
Property tax rates in New York City are generally lower than in other areas of the Empire State. However, sky-high real estate values typically result in much higher property tax burdens for owners of residential and commercial properties than elsewhere across the state.
When property tax values are over-estimated by assessors, mistakes can have significant implications for both current and ongoing tax bills as well as for insuring and selling the property. In New York City, you can challenge inflated assessments by appearing before the tax commission.
Tax Classes And Deadlines To File An Appeal
Properties in New York City are divided into four categories:
Class 1: Residential dwellings containing one to three units, but also including certain vacant land and types of condominiums
Class 2: Residential properties with more than three units, including co-ops and condos
Class 3: Utility company equipment and special franchise properties
Class 4: All other properties, including office buildings, factories, hotels, lofts and stores
Property tax assessments are usually sent out by Jan. 15. During most years, all appeals must be filed by March 1.
Assessments Cannot Be Increased
Property owners who have made extensive renovations or other improvements to their property are sometimes hesitant to file an appeal, fearing that their tax bill could increase. However, New York City uses income capitalization to determine property values and does not factor in upgrades made to the property.
Under the capitalization method, the city's Department of Finance takes several factors into account, such as rental income. Expenses are deducted from earnings to determine the property's net operating income and a resulting capitalization rate is set. Challenges are often based on the values of surrounding properties.
Types Of Relief That Can Result Through Appeals
Appeals are not permitted just because you feel your property taxes are too high. An experienced tax attorney understands it must be proven that the assessment exceeds a realistic market value, is unequal to similar surrounding properties, the property has been misclassified or the assessment is unlawful.
Once an appeal is filed to the New York City Tax Commission, a review will be scheduled. If your lawyer proves the current market value is less than the value declared on your property assessment value or other adjustments apply, the commission can take these actions:
Reduce the property's assessment
Adjust exemptions
Change the property's tax class
Knowledgeable lawyers understand the complicated appeals process and know how to take advantage of exemptions, abatements and incentives to reduce property tax burdens. With our experienced tax law firm's help, New York City business owners, landlords, developers and homeowners can see significant reductions when they receive unfair or incorrect property tax assessments.
Contact Our Tax Attorneys Today
Goldburd McCone LLP is here to help resolve your property tax assessments and appeal increases.  Contact us today to discuss the details of what you're experiencing and hear how we can help.
Disclaimer: The answer is intended to be for informational purposes only. It should not be relied on as legal advice, nor construed as a form of attorney-client relationship.
Other Answers About Tax Law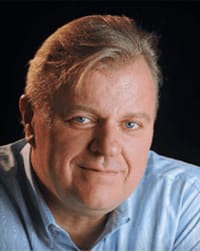 Every property owner understands that property tax valuations can have a significant impact on their bottom line, …
Sponsored answer by Robert A. Hill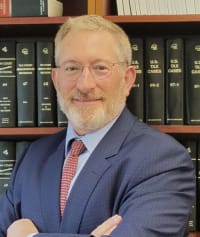 As soon as special agents from the IRS Criminal Investigation Division enter into one's life, it is …
Sponsored answer by Stuart B. Ratner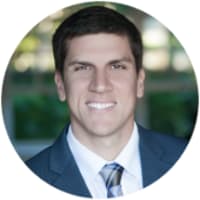 No matter how meticulous a taxpayer is in sorting out the details of filing their taxes, getting selected for an …
Sponsored answer by Jonathan D. Sooriash
To: Steven Goldburd
Super Lawyers: Potential Client Inquiry
Required fields are marked with an asterisk (*).
Disclaimer:
The information contained in this web site is intended to convey general information. It should not be construed as legal advice or opinion. It is not an offer to represent you, nor is it intended to create an attorney-client relationship. The use of the internet or this contact form for communication is not necessarily a secure environment. Contacting a lawyer or law firm email through this service will not create an attorney-client relationship, and information will not necessarily be treated as privileged or confidential.