Question
What Should I Do After Getting Hit By A Truck In New York?
Sponsored Answer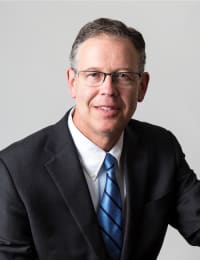 Answer
Crashes involving large commercial trucks take a tremendous toll each year as a fully loaded semi truck can weigh 20 to 30 times more than a standard passenger vehicle.
Statistics from the New York State Department of Motor Vehicles show that more than 20,000 accidents involving semi trucks occurred in 2018, where 4,000 people were killed or seriously injured.
In addition to the higher likelihood of death or severe injuries, negligence claims against truck drivers and trucking companies can be extremely challenging when pursuing compensation.
Take These Steps After A Crash
Truck accident claims are complicated due to the tremendous damage they can inflict and the multiple parties that can be held responsible. If you are involved in a wreck, your first actions should be:
Call 911 if you or anyone else is injured.
Report the accident to the police.
Document the scene, including photos of all damage, where the vehicles ended up after the collision, skid marks or brake marks on the road and identifying markings on the truck, including license plates.
Exchange contact and insurance information.
Don't post any details on social media.
Get the name of the officer in charge and contact details for any witnesses.
Consult with a knowledgeable truck accident attorney.
While it's advisable to answer an officer's questions, do not say the accident was your fault until a full investigation has been performed. Drivers are often in shock and disoriented after a collision and may not be aware of all the conditions that led to the crash. Additionally, commercial trucks are required to abide by additional federal and state regulations that you may not know exist.
Fully Disclose Injuries To Medical Personnel
Nearly one-quarter of all semi vs. passenger car crashes result in injuries, and 75% of those injured are in smaller vehicles. In addition to fatalities, severe injuries often result, including:
Neck and back injuries
Spinal cord injuries and paralysis
Traumatic brain injuries
Broken bones
Internal injuries
Rib and torso injuries
It's crucial to report all injuries to medical personnel as soon as possible. Some symptoms may not appear for hours or even days. Documenting all injuries promptly is essential as insurance companies may refuse to pay medical costs or argue that injuries reported later were not caused during the accident.
Regulations And Violations For Truck Drivers And Companies
The primary factor separating semi truck vs. passenger vehicle accidents from others is that a company or other third parties are typically involved. Drivers and trucking companies must follow a broad range of state and federal laws governing:
Driver licensing
Work hour restrictions
Driver performance and qualifications
Truck maintenance records
Cargo rules and regulations, such as weight limits
Under New York law, commercial trucking companies must review driver records every year, examining several factors, including substance abuse testing and traffic violations. These rules should increase safety for everyone on the road, but truckers and trucking companies often violate them, increasing the risks to drivers and exposing themselves to greater liability. Commercial vehicles are allowed to use public roadways to conduct their business and in exchange they agree to abide by federal and state regulations and the rules of the road.
Identifying Potential Defendants In A Truck Accident
Experienced truck accident attorneys understand the importance of identifying all parties that may be held accountable for negligence in a semi truck accident. These include drivers, trucking businesses, contractors and shipping companies.
Each of these entities likely carries their own insurance, so it's essential to establish fault and how these parties are connected in order to receive fair compensation. Victims may be entitled to collect economic damages for medical expenses, lost wages and other direct costs, and noneconomic damages for pain and suffering.
Working with a lawyer with decades of experience in these cases is advisable as they understand all the elements involved and that each case is unique. Your attorney will build the strongest case possible to find an acceptable settlement or fight for you in court if necessary.
Disclaimer: The answer is intended to be for informational purposes only. It should not be relied on as legal advice, nor construed as a form of attorney-client relationship.
Other Answers By R. Colin Campbell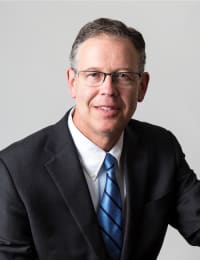 The short answer is: It depends. Understandably, you want to know how much compensation you stand to receive if …
Sponsored answer by R. Colin Campbell
Other Answers About Trucking Accidents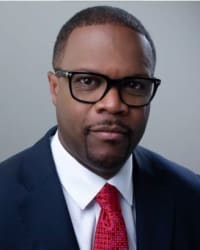 Due to their size and load mass, commercial trucks can cause devastating effects in an accident. Those injured …
Sponsored answer by Shean D. Williams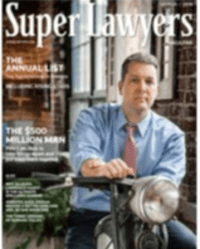 Due to their great size and the varying — often heavy — materials they haul, semi trucks can cause …
Sponsored answer by Peter A. Law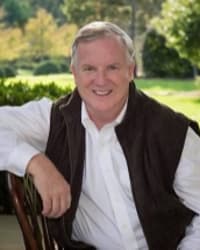 Georgia has the unfortunate distinction of consistently ranking in the top 10 states for truck accidents involving …
Sponsored answer by Bob Cheeley
To: R. Colin Campbell
Super Lawyers: Potential Client Inquiry
Required fields are marked with an asterisk (*).
Disclaimer:
The information contained in this web site is intended to convey general information. It should not be construed as legal advice or opinion. It is not an offer to represent you, nor is it intended to create an attorney-client relationship. The use of the internet or this contact form for communication is not necessarily a secure environment. Contacting a lawyer or law firm email through this service will not create an attorney-client relationship, and information will not necessarily be treated as privileged or confidential.