Question
How Do I Know If I Have A Wrongful Death Case In New York?
Sponsored Answer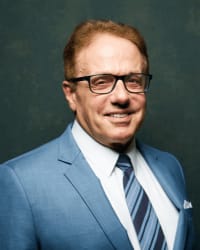 Answer
Losing a loved one is a devastating experience. When someone else's negligence causes their death, the loss is even more traumatic. While no amount of money can ease the harms of losing a loved one, New York allows surviving family members to recover monetary damages. When negligence or carelessness leads to a person's death, survivors can take two separate and distinct causes of action in one lawsuit:
Survival of decedent's cause of action for pain and suffering
Wrongful death cause of action
Both claims are brought by the decedent's personal representative for the benefit of the family members, called distributees. The best way to determine the merit of a wrongful death lawsuit is to consult with an experienced New York wrongful death attorney.
What Must Be Proved To Successfully Prosecute A Wrongful Death Claim?
Under New York law, plaintiffs must establish the following elements:
The defendant's negligence caused the death of the decedent.
A surviving spouse, child, other dependents or beneficiaries suffered economic injury and loss due to the death of their family member.
A court-appointed representative of the decedent's estate is empowered by the court to bring the lawsuit.
The date, place and time the death occurred.
Types Of Wrongful Death Claims
For more than 40 years, we have successfully represented hundreds of clients in wrongful death lawsuits. The most common claims result from:
Construction site fatalities
Car crash fatalities
Premises liability deaths
Nursing home fatalities
Medical malpractice fatalities
Wrongful death cases are incredibly complex in New York. An experienced attorney helps loved ones navigate the legal system and recover the damages they are entitled to receive.
Compensation Depends Upon Several Factors
Two types of damages can be recovered in New York wrongful death actions: economic losses for the surviving dependents and compensation for the pain and suffering of the decedent before death. These include:
Loss of economic support and services that the decedent provided to children and/or spouse and/or parents
Loss of parental nurturing, guidance and care provided to surviving children
Loss of inheritance for surviving family members
Pain and suffering the decedent experienced between the time of the illness or injury and their death
Funeral and burial expenses
Lost income between the time of the injury or illness and the loved one's death
9% interest on the wrongful death award, calculated from the date of death
New York is different than other states in that survivors cannot recover damages for their own grief and sorrow due to the death of their loved one. New York's law has not been modernized, as it has been in 45 other states.  New York's law dates back to before the Civil War in the early 1800s. 
Only A Personal Representative Can File A Claim
Family members cannot file a lawsuit unless and until the Surrogate Court of New York has appointed the representative of the estate of the decedent. This legal proceeding is mandatory and can be accomplished by the lawyer representing the family for the wrongful death lawsuit. 
The representative of the estate is called the administrator or executor.  If the decedent has a will, the representative will be called the executor.  If the decedent does not have a will, then the court refers to the representative as the administrator. The administrator's actions are reviewed by the court before any compensation is accepted for either the wrongful death or the conscious pain and suffering of the decedent. 
Contact An Attorney As Soon As Possible
In New York, wrongful death claims must be filed within two years of the date of the decedent's death. Additionally, there may be a shorter statute of limitations regarding the cause of action for the decedent's pain and suffering when involving a municipality or government-managed entity, such as a school, hospital or other facility. It is essential to contact an experienced New York State successful trial lawyer to navigate the procedural process and timely file lawsuits.
A New York experienced trial attorney knows what forensic experts to consult with regarding the liability of the wrongdoer. A successful resolution of a wrongful death lawsuit can help the family to economically stabilize from the loss of their loved one, ease financial burdens, and also bring some closure to the experience of suffering the wrongful death of a loved one.  
Disclaimer: The answer is intended to be for informational purposes only. It should not be relied on as legal advice, nor construed as a form of attorney-client relationship.
Other Answers By Joseph P. Awad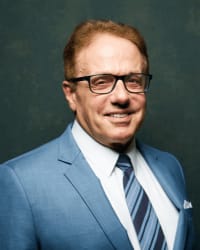 In New York, an owner or possessor of a building or land – premises - has a duty to use reasonable care …
Sponsored answer by Joseph P. Awad
Other Answers About Wrongful Death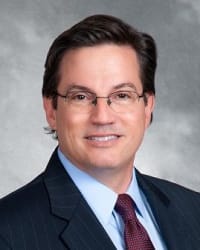 No lawsuit or amount of money could ever set things right for people who lose a loved one due to someone …
Sponsored answer by Andrew Lampros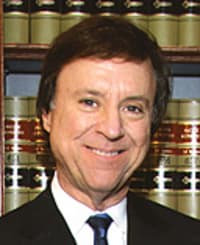 A wrongful death often shocks a family. When a life with so much promise is taken far too soon, the mix of …
Sponsored answer by George T. Bochanis
Nevada says a death is wrongful if it is caused by "the wrongful act" or "neglect" of …
Sponsored answer by Kari J. Hanratty
To: Joseph P. Awad
Super Lawyers: Potential Client Inquiry
Required fields are marked with an asterisk (*).
Disclaimer:
The information contained in this web site is intended to convey general information. It should not be construed as legal advice or opinion. It is not an offer to represent you, nor is it intended to create an attorney-client relationship. The use of the internet or this contact form for communication is not necessarily a secure environment. Contacting a lawyer or law firm email through this service will not create an attorney-client relationship, and information will not necessarily be treated as privileged or confidential.