Question
Who receives the money in a New York wrongful death lawsuit?
Sponsored Answer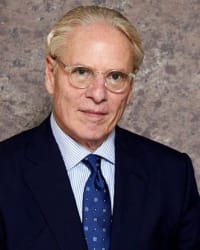 Answer
If someone you love was killed in an accident, it may feel like your life has been changed forever. Your family may be dealing with grief, anxiety, depression and countless other problems that are common in the aftermath of a tragedy. Your loved ones may have suffered financially because of the loss, particularly if the deceased was a breadwinner. Though you have many other things on your plate, you may need answers to important questions about wrongful death lawsuits.
In New York, the family members of a deceased or severely injured person can file a claim (a lawsuit) against parties who may be liable for negligence that caused a fatality. But how does one initiate that lawsuit? What amount of money is fair in a situation that seems completely unfair? How long does the legal process take? Who gets the compensation? What legal fees are involved?
If you believe you have a case, you should get these questions answered by a lawyer.
How does a wrongful death lawsuit work?
When someone is killed because of an accident or medical malpractice, the law permits recovery for both the conscious pain and suffering of the injured victim before death and the pecuniary (economic) loss suffered by his family members as a result of his or her death. These two claims are often brought together, but it is the claim for pecuniary loss arising from someone's death that is technically known as a "wrongful death" claim.
What will I be compensated for?
Typically, when money is awarded through a wrongful death settlement or verdict, the funds can cover medical and funeral expenses, lost income, and other losses -- past, present and future; sometimes punitive damages may also come into play. If the deceased lived for a period of time before dying, a claim for conscious pain and suffering presents another potentially significant basis for financial compensation. The amount of the award will depend on numerous factors that should be discussed in detail with your attorney.
How long will it take to complete my wrongful death case?
A wrongful death case may be completed within a few months, or it might take years. No two cases are alike. The length of the process will depend on many elements, such as the complexity of the case and the amount of discovery required, whether the case is settled or goes to jury trial, how much negotiation may be needed, and, of course, court schedules.
These factors apply to any claim for personal injuries, even if there is no wrongful death. Wrongful death cases are more complicated because it is necessary to prove the case without the assistance of the decedent; and because it is necessary for the courts to be involved in appointing a representative for the estate (either administrator or executor) and to approve the terms of the proposed settlement.
What about construction workers who are killed in New York accidents?
Each year, a number of NYC construction workers are killed on the job because of the negligence of contractors, subcontractors, builders and other parties. In most third-party wrongful-death cases, it is the workers' families who receive money damages (compensation) after a financial award is made, either through settlement or trial.
What about motor vehicle accidents In New York City?
Car, truck, bus, subway, motorcycle and pedestrian accidents claim scores of lives each year in the New York City area. Many of these fatalities are preventable and lead to wrongful death lawsuits brought by the loved ones of the deceased. Some claims involve municipal entities or other government authorities when city, state or federal vehicles or property are involved in a death; different rules apply to how much time plaintiffs have to initiate that type of claim.
Do I need to talk to a lawyer to bring a wrongful death claim?
It's critical to have a knowledgeable attorney if your family has been affected by a serious accident. Personal injury law is a complex thing; without experienced legal representation, your chances of success in a wrongful death case are rather poor. Your law firm can thoroughly investigate what happened, gather extensive evidence and build a strong case on your behalf.
Most firms offer a free, confidential consultation during which you can discuss the accident in detail and explain the impact it has had on you and your family. Generally, personal injury attorneys don't receive any fees until their clients are awarded money under a contingency fee arrangement.
What should I look for in a lawyer for my wrongful death case?
You have choices when it comes to your wrongful death case. Because of the adversarial nature of lawsuits and the complicated nature of this area of law, it is vital to have an attorney who has handled many similar cases in the past.
To obtain the best possible case result, you should have the strongest possible legal representation. In general, you have two years to file a wrongful death lawsuit in New York, and there are other deadlines that must be adhered to. There are numerous procedures and rules that must be understood. Your legal matter is tremendously important and should be handled carefully. There is no substitute for experience.
For example, in a claim against The City of New York, although the time to bring a wrongful death claim is generally two years, the time to sue for the decedent's conscious pain and suffering is only one year and ninety days. In addition, there are Notice of Claim requirements that have to be complied with within only ninety days. So, it is critically important to move forward promptly, despite feelings of grief and the desire to put everything on hold.
Disclaimer: The answer is intended to be for informational purposes only. It should not be relied on as legal advice, nor construed as a form of attorney-client relationship.
Other Answers About Wrongful Death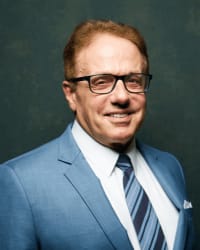 Losing a loved one is a devastating experience. When someone else's negligence causes their death, the loss …
Sponsored answer by Joseph P. Awad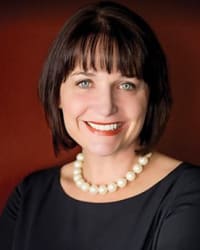 Nevada says a death is wrongful if it is caused by "the wrongful act" or "neglect" of …
Sponsored answer by Kari J. Hanratty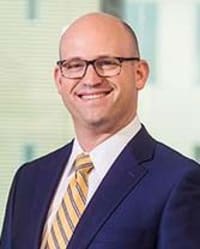 First of all, it's important to realize that even if a wrongful death case exists, Florida statute dictates …
Sponsored answer by Philip A. Gold
To: D. Carl Lustig, III
Super Lawyers: Potential Client Inquiry
Required fields are marked with an asterisk (*).
Disclaimer:
The information contained in this web site is intended to convey general information. It should not be construed as legal advice or opinion. It is not an offer to represent you, nor is it intended to create an attorney-client relationship. The use of the internet or this contact form for communication is not necessarily a secure environment. Contacting a lawyer or law firm email through this service will not create an attorney-client relationship, and information will not necessarily be treated as privileged or confidential.