Question
How Do I Find The Right Criminal Defense Lawyer in North Carolina?
Sponsored Answer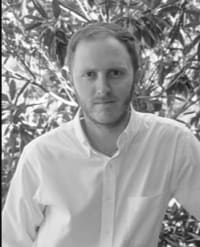 Answer
When facing criminal charges and seeking defense representation, an individual will first want the lawyer to be proficient in criminal law. A criminal defense lawyer will be familiar with the charges and with criminal procedure, making it less likely that a favorable way to resolve the charges gets overlooked or a required step is missed. The criminal defense lawyer should be knowledgeable and have the requisite expertise to handle the charges, but the number of years of experience is not as important as one may think. Some lawyers may have practiced criminal law for many years, but may not have ever handled major felonies or a jury trial.
A plethora of information about criminal defense lawyers can be found through the Internet. A simple internet search in a search engine like Google or Bing can connect an individual with a list of possible criminal defense lawyers. Using keywords that are specific to the charges will yield more targeted results. For example, if an individual is charged with a DWI, a search for "DWI criminal defense lawyer" will fetch a more relevant list of lawyers. Next, the individual should click through to some of the top results that lawyer has achieved and read about the lawyer and their firm. While browsing the lawyer's web site, the individual should be on the lookout for awards or other recognition the lawyer has received, such as being named to the Super Lawyers list. Lawyers often seek additional training in their specific area of practice to enhance their knowledge and skill, and the lawyer will include this information on their bio as well. Attending and graduating from advanced education programs such as the National Criminal Defense College, Trial Lawyers College or the National College of DUI Defense increases the lawyer's expertise and provides assurance that the lawyer is committed to practicing criminal law. Information about the lawyer's legal services should be on the web site as well. Some lawyers will go into detail explaining what services they offer which helps identify a lawyer that is right for your case.
Impartial information about a lawyer can be found on web sites like Super Lawyers (www.superlawyers.com), which has profiles on lawyers that include independent reviews from colleagues and former clients.
Once a lawyer has been identified, the individual charged should schedule a consultation to discuss the charges. This consultation will help reassure the individual of the lawyer's competence, and it will give the lawyer an opportunity to listen to the prospective client's story and explain how the lawyer can help resolve the charges. During the consultation, the lawyer should listen to the facts and circumstances of the case. After hearing about the circumstances that led to the arrest, the lawyer can explain specific ways to approach the charges and issues, and the possible outcomes associated with each approach. More information will not be available until discovery requests are made by the lawyer, but the information provided to the lawyer during the consultation should be enough to give the lawyer an idea of how to approach the case.
Lastly, the individual should be comfortable with the firm as a whole, too. Paralegals and other support staff members are an integral part of the lawyer client relationship. The lawyer will formulate a strategy based on their discussions with the client, and a dedicated support staff will help the lawyer execute that strategy. This gives the client the best chance at a successful defense.
Next: When Should I Hire a Lawyer?
Disclaimer: The answer is intended to be for informational purposes only. It should not be relied on as legal advice, nor construed as a form of attorney-client relationship.
Disclaimer: The answer is intended to be for informational purposes only. It should not be relied on as legal advice, nor construed as a form of attorney-client relationship.
Other Answers By Kevin M. Marcilliat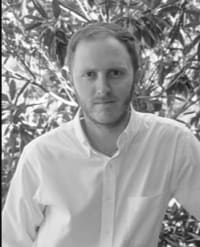 You face everything a civilian does when arrested for DUI: driver's license suspension or revocation, a …
Sponsored answer by Kevin M. Marcilliat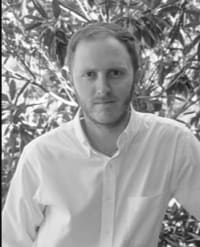 There are generally two types of first degree sex offense. A first degree forcible sex offense is when a person …
Sponsored answer by Kevin M. Marcilliat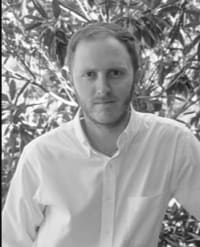 The answer is hire the best criminal defense lawyer you can find. And while that might sound like sarcasm, this …
Sponsored answer by Kevin M. Marcilliat
Other Answers About Criminal Law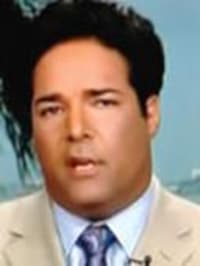 Being arrested or suspected of a crime can have devastating impacts on your life. A conviction can lead to prison …
Sponsored answer by Eric T. Schwartzreich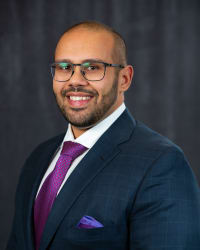 Getting arrested in New Jersey can be a frightening and intimidating experience. It's also the initiation of …
Sponsored answer by Peter G. Aziz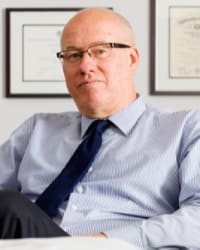 Both state and federal law offer you a few possible post-conviction remedies. This is true whether you are …
Sponsored answer by Kevin L. Schriener
To: Kevin M. Marcilliat
Super Lawyers: Potential Client Inquiry
Required fields are marked with an asterisk (*).
Disclaimer:
The information contained in this web site is intended to convey general information. It should not be construed as legal advice or opinion. It is not an offer to represent you, nor is it intended to create an attorney-client relationship. The use of the internet or this contact form for communication is not necessarily a secure environment. Contacting a lawyer or law firm email through this service will not create an attorney-client relationship, and information will not necessarily be treated as privileged or confidential.