Can I Sue A California Nursing Home For Bedsores?
Sponsored answer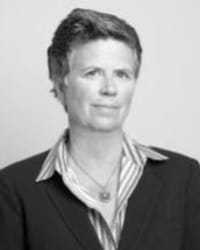 Contact me today
Answer
Bedsores are a red flag for patient neglect and poor medical care. This means that yes, you can sue a nursing home for serious bedsores.
However, you will need a skilled and aggressive lawyer to prove the connection to substandard care in order to hold the facility accountable. Our firm has been advocating for victims of elder abuse for nearly 30 years, so we know what to look for.
What causes bedsores?
A bedsore is painful and potentially life-threatening wound. The medical term for it is a pressure ulcer or decubitus ulcer. It forms in the skin and flesh around bony parts of the body: heels, ankles, hips, tailbone, elbows, shoulder blades, spine. These sores are caused by the pressure of body weight and poor circulation, so they are common in bedridden patients and other patients who are unable to reposition themselves.
Bedsores get progressively worse. At first, the skin is discolored, swollen, tender and warm to the touch. When the skin breaks, the wound gets deeper, eventually penetrating muscle and bone. Advanced stage pressure ulcers are prone to serious infection and sometimes lead to amputation or death.
Holding nursing homes accountable for bedsores
Elderly patients who spend all day in a bed or chair are more prone to developing bedsores. Malnutrition also plays a role. In a well-run nursing home, patients should be repositioned at least every two hours (or hourly in a wheelchair) to prevent bedsores. When they develop, the sores should be promptly treated and closely monitored by medical staff.
In pursuing action against an elder care facility, we investigate for evidence of negligence and neglect:
Is the nursing home understaffed?
Are bedridden patients turned at regular intervals?
Was the patient getting proper nutrients and hydration?
Are there other indications of patient neglect?
Are there medical staff on site or regular rounds by doctors?
How advanced were the bedsores when diagnosed?
Did the facility wait too long to transfer the patient to a hospital?
Has the facility been sued in the past or cited for health code violations?
How is the patient compensated for bedsores?
Damages in a lawsuit against a nursing home might include costs of medical intervention and nursing care; serious complications such as infection, drastic weight loss, nerve damage, loss of function in joints, or amputation; chronic pain and suffering; and diminished quality of life. If bedsores caused or contributed to a preventable death, the family may have grounds for a wrongful death lawsuit.
It is important to work with a law firm that has successfully sued nursing homes. However strong your suspicions about a loved one's bedsores, the legal case must be meticulously investigated and documented.
Disclaimer:
The answer is intended to be for informational purposes only. It should not be relied on as legal advice, nor construed as a form of attorney-client relationship.
Other answers about Nursing Home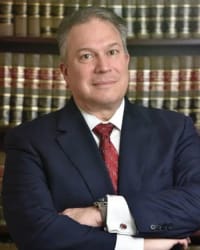 Placing a loved one in a nursing home is one of the most difficult decisions a family can make.  When the decision is made, we put our trust in the …Sponsored answer by Philip J. Rizzuto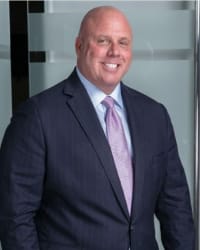 Yes, you can sue a nursing home for abuse or neglect that results in harm to an elderly resident.Nursing home abuse can come in many forms – …Sponsored answer by William A. Dean
Contact me
Required fields are marked with an asterisk (*).
To:

Kathryn A. Stebner
Super Lawyers:

Potential Client Inquiry