Can I Sue A Nursing Home For Elder Abuse In Florida?
Sponsored answer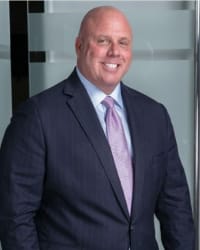 Contact me today
Answer
Yes, you can sue a nursing home for abuse or neglect that results in harm to an elderly resident.
Nursing home abuse can come in many forms – physical, sexual, emotional and even financial. Examples include direct physical attacks such as slapping by nursing home staff or other residents, excessive use of restraints, name-calling or theft.
Neglect is much more common than abuse in nursing homes, but can also result in devastating injuries. Nursing home neglect is frequently the result of understaffing or poorly trained staff at the nursing home. Examples of nursing home neglect include:
Bedsores and subsequent infections that resulted from staff not moving an elderly person from a bed or wheelchair for a substantial amount of time
Broken bones suffered in falls in bathrooms or elsewhere due to staff not monitoring an elderly person
Malnutrition or dehydration due to staff not feeding an elderly person
Death that resulted from staff failing to provide necessary medication or to call in doctors for medical treatment
Was It Abuse Or Neglect?
The signs of elder abuse or neglect are not always immediately clear. Any unexplained injuries should be investigated. Even injuries that are explained should be pursued if the explanation given does not seem to make sense. When confronted about these matters, nursing home staff will rarely admit fault. They will play something off as a mere accident. However, the reality is that nursing homes are paid to see that such accidents do not happen, and they may be held accountable when they do.
Elder abuse and neglect do not always come with visible signs such as bedsores, bruises, broken hips and broken bones. To make matters more complicated, elderly people with dementia, Alzheimer's and similar conditions may not be able to explain what happened. When an elderly loved one who resides at a nursing home suddenly becomes depressed, noncommunicative, fearful of people, those are good reasons to start asking questions and consider enlisting a lawyer experienced in these matters to assist with investigation.
Suing A Nursing Home For Compensation For Medical Bills And More
In a nursing home abuse or neglect lawsuit, you can pursue compensation for all medical bills incurred as a result of the negligent actions or lack of action on the part of the nursing home and its staff. This includes medical bills already incurred, as well as any future medical bills related to the injury such as physical therapy, surgery and follow-up visits with doctors.
Medical bills are considered an economic damage. You may also be able to pursue compensation for noneconomic damages, specifically pain and suffering. This is complex to calculate but can actually add up to substantially more than the economic damages in nursing home cases. Simply put, it is compensation for the pain and suffering that the elderly person experienced as a result of the abuse or neglect.
In cases where the abuse or neglect leads to the wrongful death of the nursing home resident, you may also be able to seek compensation for medical and funeral expenses, loss of support and services, loss of companionship, instruction and guidance, as well as mental anguish and suffering in some cases.
A dedicated nursing home abuse and neglect attorney can calculate the amount of compensation you and your loved one's family are entitled to and pursue a claim to obtain the maximum amount.
Disclaimer:
The answer is intended to be for informational purposes only. It should not be relied on as legal advice, nor construed as a form of attorney-client relationship.
Other answers about Nursing Home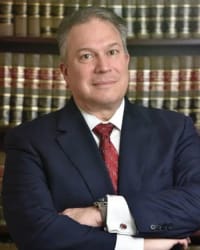 Placing a loved one in a nursing home is one of the most difficult decisions a family can make.  When the decision is made, we put our trust in the …Sponsored answer by Philip J. Rizzuto
Contact me
Required fields are marked with an asterisk (*).
To:

William A. Dean
Super Lawyers:

Potential Client Inquiry